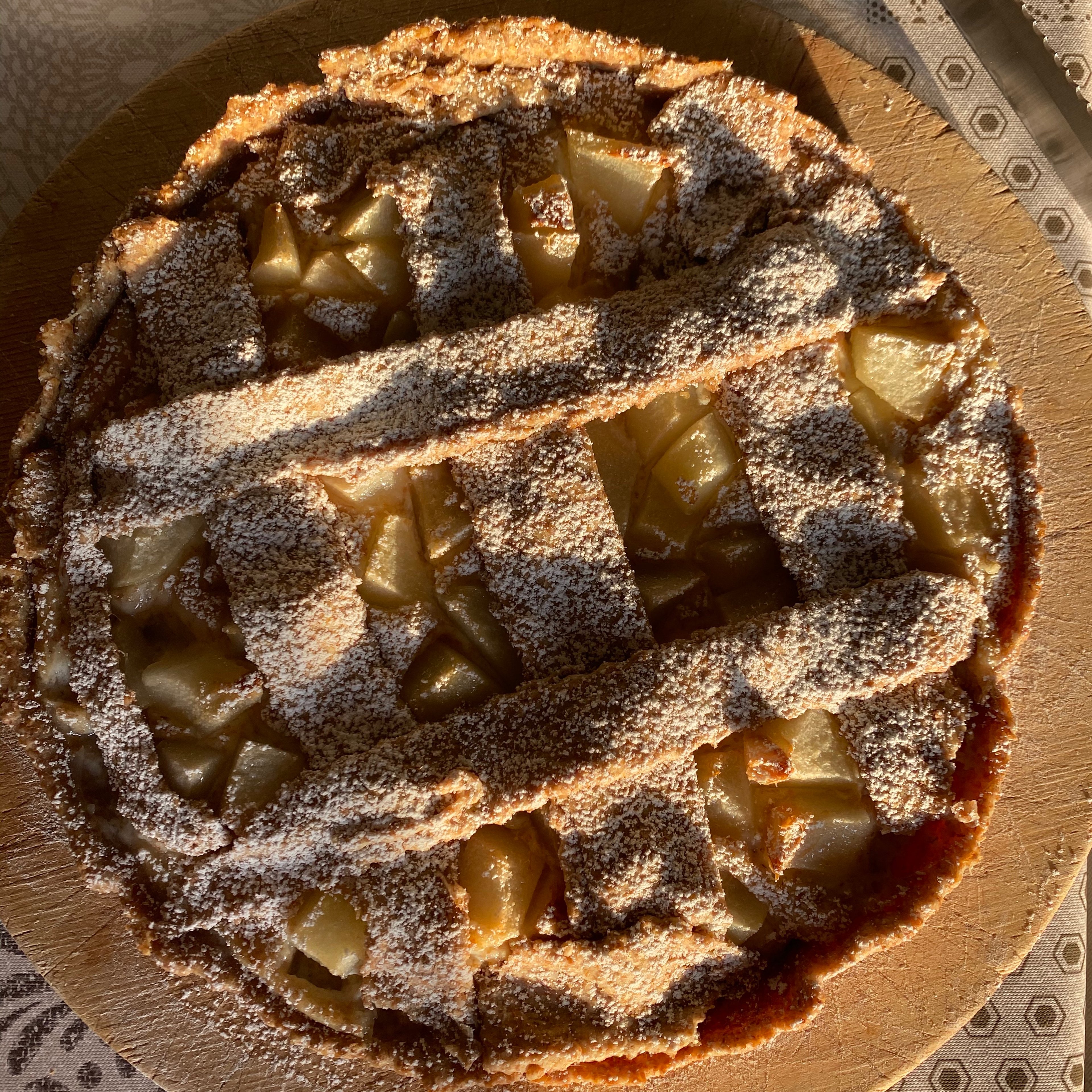 pears&cream pie
"This is such an all-around recipe. You can use different fruits or just remove the cream and add chocolate cream or jam instead! Use some imagination and create delicious new pies! "
Step 1/ 5

200 g

whole-wheat flour

50 g

sunflower oil

70 g

water

4 g

baking powder

4 g

vanilla extract

50 g

brown sugar

mix water, sugar and sunflower oil. then add the flour, baking powder and vanilla extract. mix everything and shape the dough in a plastic wrap. put it in the fridge for 20 minutes.

Step 2/ 5

30 g

whole-wheat flour

250 ml

low-fat milk

1

egg

30 g

sugar

10 ml

lemon juice

while the dough is in the fridge, start preparing the cream. in a bowl pour milk, sugar and the egg. mix them well together, pour them into a pot on the gas and turn the flame on medium heat. stir with a spoon while adding gently the flour. keep mixing until you see bubbles on the surface. turn the gas off and put aside the pot. add the lemon juice, mix and let it cool.

Step 3/ 5

while the cream is chilling, wash well the pears and peel them, remove the seeds from the inside. cut them in small cubes and put aside

Step 4/ 5

Take the dough out of the fridge and roll out the dough (2/3) on a slightly floured surface and transfer it into a large baking sheet covered with baking paper. make sure the borders are high and thick. pour the cream and the pears and place them well. use the dough left to create some strips or shapes to use as a decoration.

Step 5/ 5

cook in the oven at 180° C for about half an hour or more ( make sure to check often, the cooking time changes according to the different ovens). once it's done, let it cool for 5-10 minutes. decorate with powdered sugar (optional) and serve.

Enjoy your meal!
More delicious ideas for you