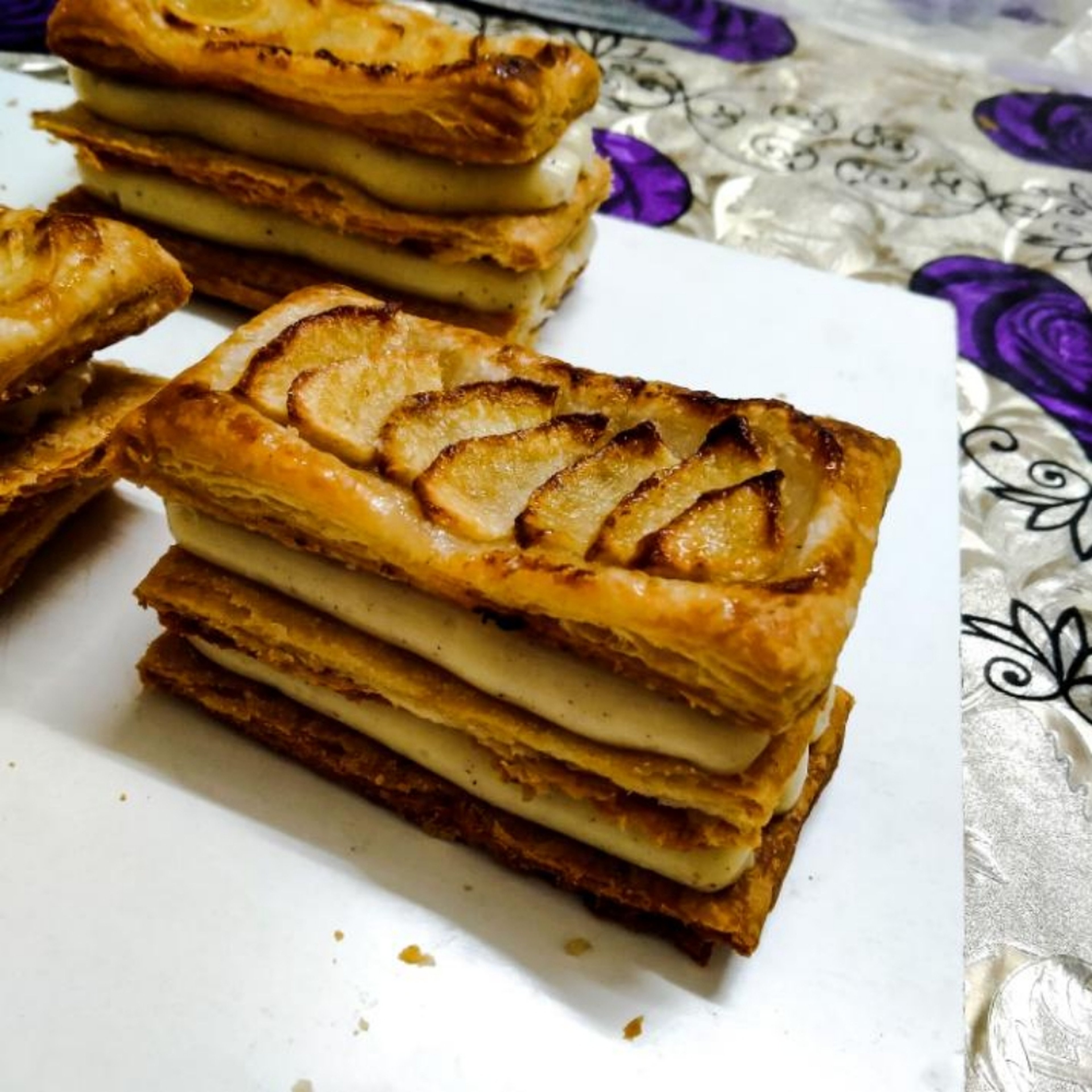 Frensh Apple Tart Mille Feuille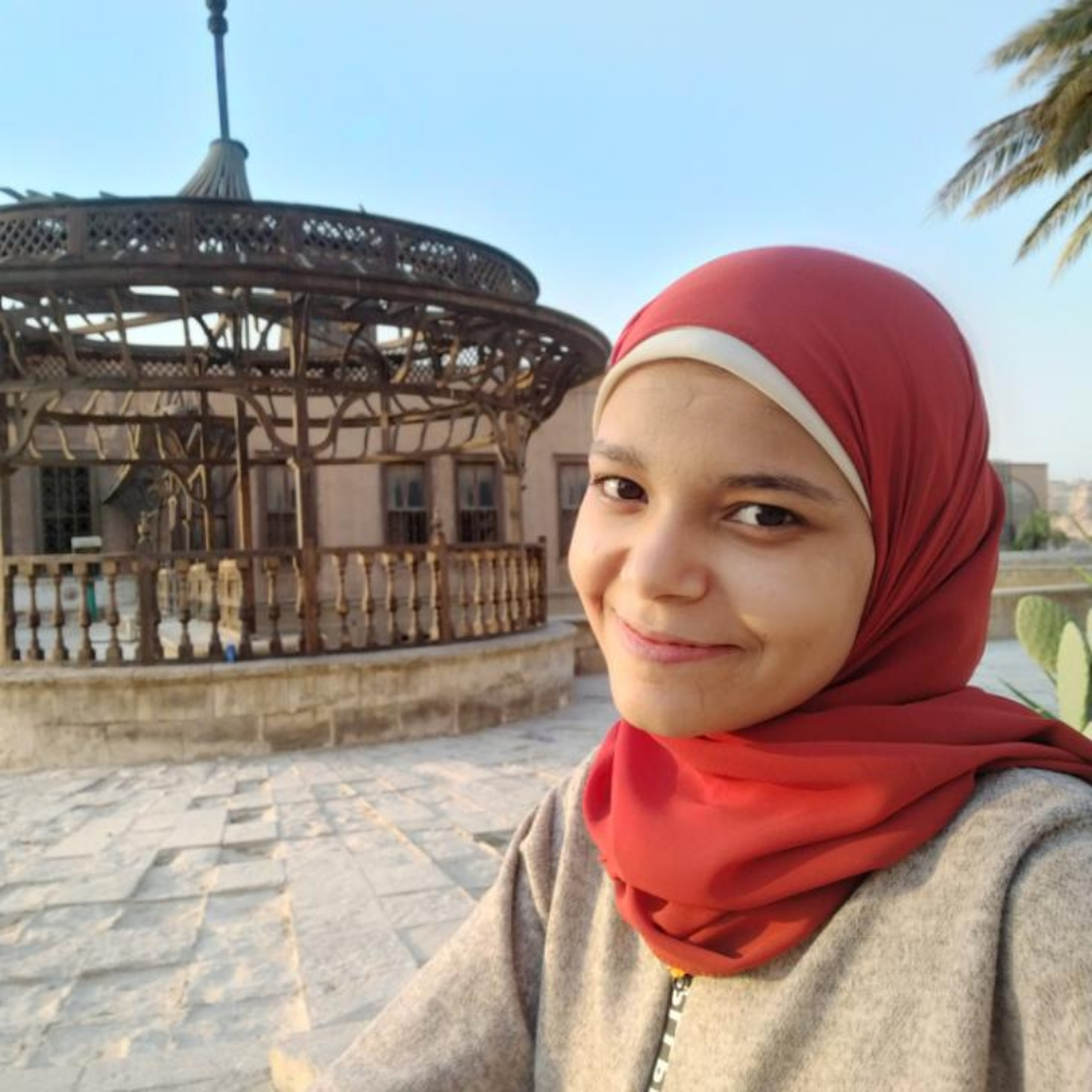 "I just thought what if the millefeuille top was different from traditional icing or icing sugar to something fun and I really love cooked apple in whatever dessert"
Ingredients
puff pastry/ homemade puff pastry
butter cut into tiny cubes
gm corn flour / corn starch
Step 1/ 8

85¾

ml milk / full fat milk

7⅛

gm corn flour / corn starch

14¼

gm caster sugar

¼

egg

⅛ tsp

ground cinnamon

⅝ tbsp

warm water

First, make the cream pastry. In a pan gently warm the milk over low heat just before simmer. meanwhile whisk the egg, egg yolk and sugar with a hand whisker until it's too pale yellow then add the corn starch and vanilla and incorporate well

Step 2/ 8

¼

egg yolk

⅛ tsp

vanilla extract

Add the warm milk little by little to the egg mix and stir well then put the whole mix back into the pan over medium heat. Add the cinnamon and stir continually until it thickens and has no lumps cook for 1 / 2 mins. remove it from heat and strain it then add the 2 tbsp butter and mix well, finally cover the surface with plastic wrap and let it cool completely

Step 3/ 8

Preheat the oven to 200 °C

Step 4/ 8

⅝ sheets

puff pastry/ homemade puff pastry

Unroll the puff pastry or you can made it from scratch *I made mine from scratch* cut it into 21 rectangles 6x10 cm you can make some extra to be safe. Bake 14(2 thirds) rectangles between two trays, line the tray with parchment paper, putting rectangles with small space between them, sprinkle it with sugar, put another parchment paper then the other tray and chill until make the apple

Step 5/ 8

⅝

medium apple

1⅛ tbsp

butter cut into tiny cubes

1⅛ tbsp

granulated sugar

Peel apples and cut it into quarters and thinly sliced each quarter into triangles . simply arrange the slices on the remaining 7(one third) pastry and generously sprinkle the sugar on top then add the tiny butter cubes

Step 6/ 8

Bake the pastry that is between two trays for 25 to 35 mins until golden and check after 20 mins and the mini apple tart until golden brown

Step 7/ 8

⅝ tbsp

butter

1⅛ tbsp

honey

Mix honey and warm water well and brush the mini apple tart with it right after taking it out of oven and let the pastry cool completely

Step 8/ 8

Reactivate the cream pastry by giving it a good whisk with hand mixer or whisker. Now with piping bag or spoon and cool pastry let's start layering one pastry then layer of cream then pastry then layer of cream and finally put one mini apple tart on top. after finishing the whole slices let it set in the fridge for 3 to 4 hours and good luck *dust it with icing sugar as a final touch and enjoy your treat*

Enjoy your meal!
More delicious ideas for you