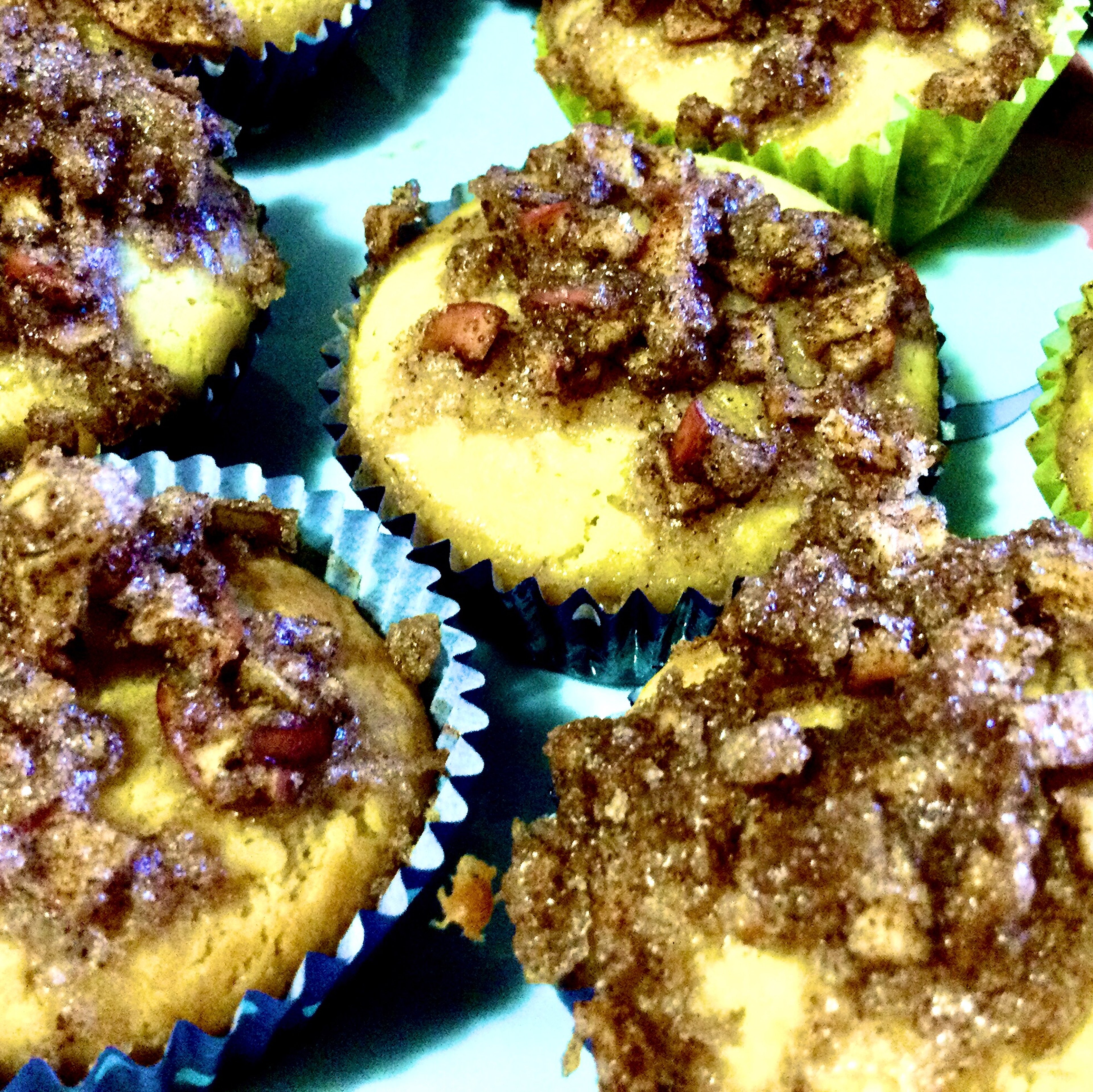 Apple Cinnamon Crunch Muffins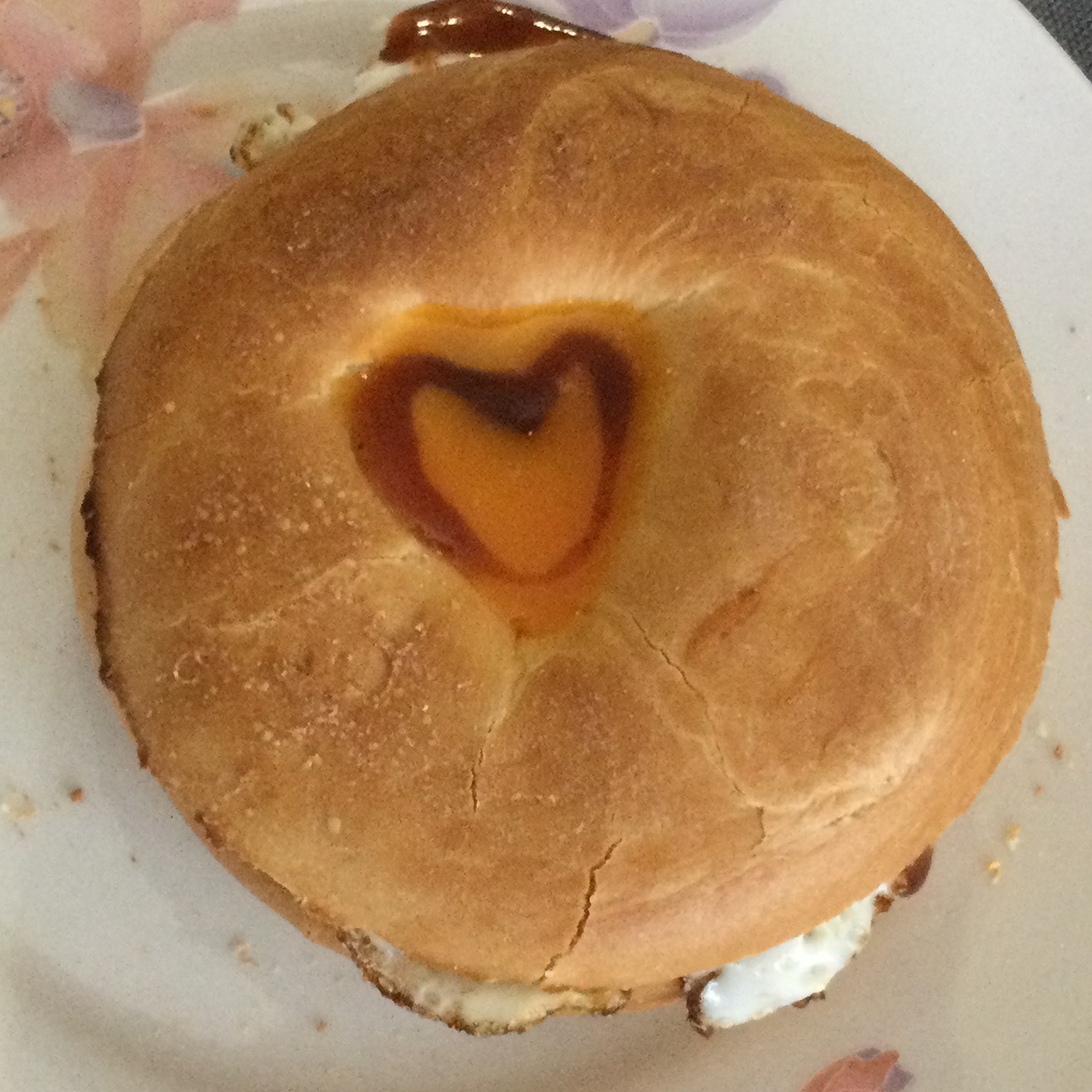 "This is my original, delicious recipe which makes 10 muffins. The apple, cinnamon and sugar topping creates a delicious crispness to the initial bite of the muffin. This compliments the subtle sweetness of the moist, fluffy cake. They're extremely easy to make, yet are still a crowd favorite. Not only that, but they store well in an airtight container!"
Ingredients
ground cinnamon (for garnish)
milk (lukewarm, for coating)
Utensils
1 oven, 1 bowl (large), 1 whisk, 1 liquid measuring cup (large), 1 microwave, 1 microwave-safe bowl (small), 1 muffin tin, 10 muffin liners, 2 cooking spoons, 1 bowl (small), 1 pastry brush (silicone)
Step 1/ 15

Preheat oven to 180 degrees Celsius (356 Fahrenheit).

Step 2/ 15

34 g

Self rising flour

11¼ g

caster sugar

⅛ tsp

salt

Add the self raising/rising flour, caster sugar and salt into a large bowl. Mix using a whisk to combine.

Step 3/ 15

11 g

vegetable oil

25 g

milk

1 liquid measuring cup (large)

Into a large measuring cup, pour in the oil. Then, pour onto the oil the milk until it reaches the 1/2 cup line.

Step 4/ 15

¼

egg

¼ tsp

vanilla extract

Into the same measuring cup, crack the egg and add the vanilla extract.

Step 5/ 15

Mix the contents of the measuring cup with until just combined.

Step 6/ 15

1 microwave
1 microwave-safe bowl (small)

Melt the butter in a microwave safe cup in 10 seconds bursts until it is soft.

Step 7/ 15

Add the butter and the measuring cup contents into the dry ingredient bowl. Mix thoroughly.

Step 8/ 15

1 muffin tin
10 muffin liners

Line 10 holes of a muffin tin with muffin liners.

Step 9/ 15

Fill up each muffin liner with the batter until it is roughly just over halfway full. Then place the tin in the oven on the middle rack. Allow to cook for 15-20 minutes or until the muffins have risen but aren't completely cooked.

Step 10/ 15

While the muffins are rising, finely dice 3/4 of an apple.

Step 11/ 15

13⅜ g

sugar (for garnish)

⅛ tsp

ground cinnamon (for garnish)

Into a bowl, add the sugar, cinnamon and diced apple and mix until every piece of the apple is coated in the sugar.

Step 12/ 15

4 g

milk (lukewarm, for coating)

Heat up milk in the microwave until it is lukewarm.

Step 13/ 15

1 pastry brush (silicone)

After the muffins have risen, remove them from the oven and wash with a moderate amount of the lukewarm milk. This will make the muffins light and fluffy.

Step 14/ 15

Top the muffins with a good amount of the apple, sugar and cinnamon mixture. The amount depends on your personal preferred cinnamon-cake ratio.

Step 15/ 15

Place back in oven for another 15-20 minutes, or until the cake is golden brown and the sugar has caramelised.

Enjoy your meal!
More delicious ideas for you