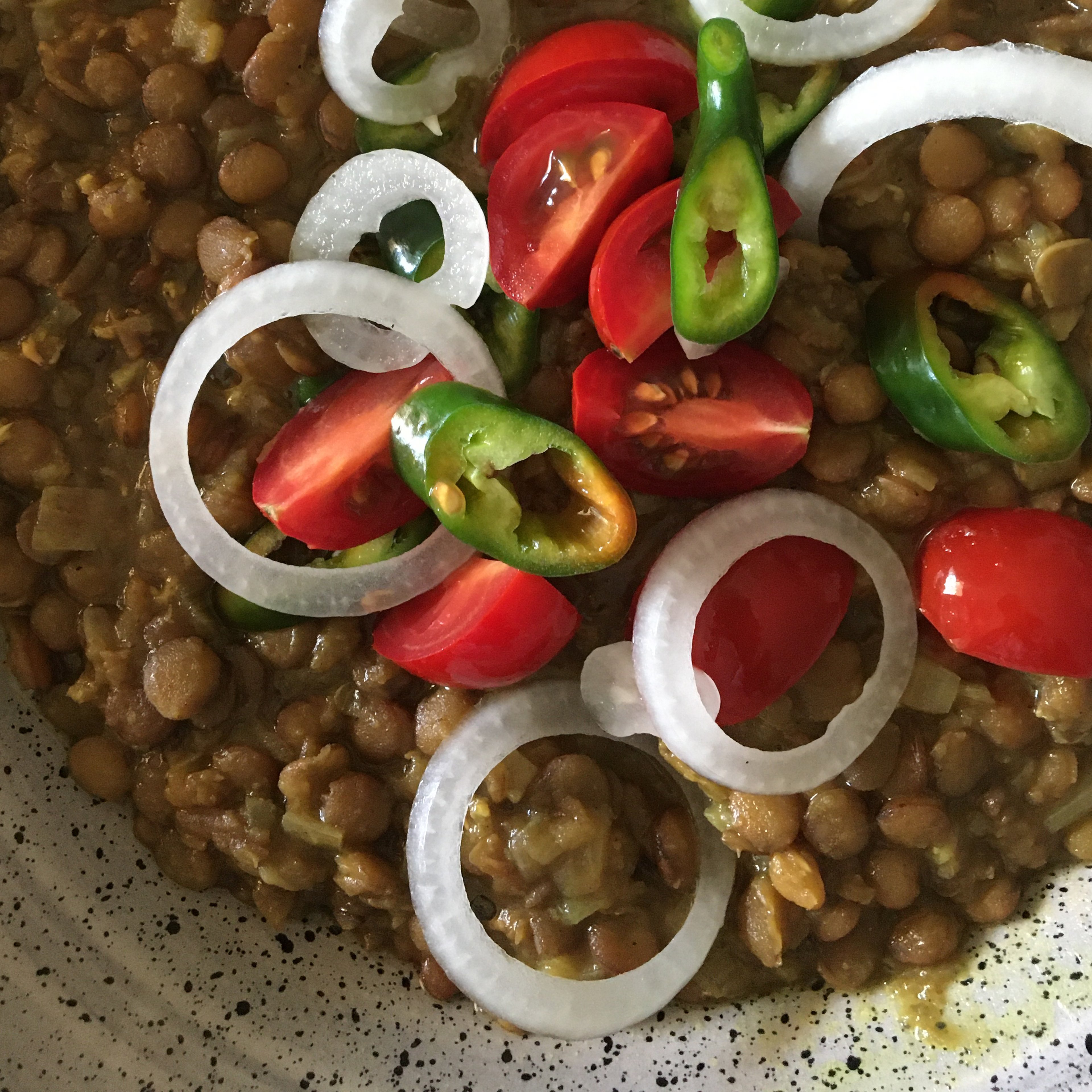 Adasi/Persian Lentil Stew
"In Persian language, ADAS is the word for lentils. Like the Latin word, it has the same root with the word LENS, which is ADASI in Farsi. But this ADASI is not the lens! It is a simple yet delicious stew made from lentils/adas which is related to them with an added "i". It is mostly served as breakfast as well as other meals. Adasi is a beloved feul among Iranian mountaineerings. It's so nutritious with a long lasting energy. It's also vegan, gluten-free and really simple to make"
Step 1/ 6

Wash the lentils and soak in cold water for at least two hours. Then rinse and add to a pot with enough water to cook. It differs from "lentil to lentil" and also "region to region" but they will need at least about 45-60 min to cook completely.

Step 2/ 6

200 g

onions

oil

¾ tsp

ground turmeric

¼ tsp

cinnamon

pepper

½ tsp

Golpar/Persicum/Hogweed

Finely chop the onion and add to a large pan with enough oil. Cook over low heat, stirring time to time, until golden brown, about 30-45 min. Add turmeric, cinnamon, black pepper and golpar. Sauté the spices for a minute or so to induce their aroma.

Step 3/ 6

When lentils are cooked, generously season them with salt then add in the onion mixture and stir well. Mash part of the whole thing with whatever you have on hand…

Step 4/ 6

Add some water, half a cup or even a whole cup might be needed. Cook covered for at least a quarter, then uncover the pot and let the stew reduce and thicken to your desire consistency.

Step 5/ 6

When the "adasi" is thick enough, taste and adjust the seasoning. Add some fresh lemon juice after removing from the heat.

Step 6/ 6

Serve the dish hot, with fresh flat or semi-flat bread. As a side, a simple Shrazi salad or Sabzi-khordan (Iranian edible herb mix) is hardly recommended.

Enjoy your meal!
More delicious ideas for you