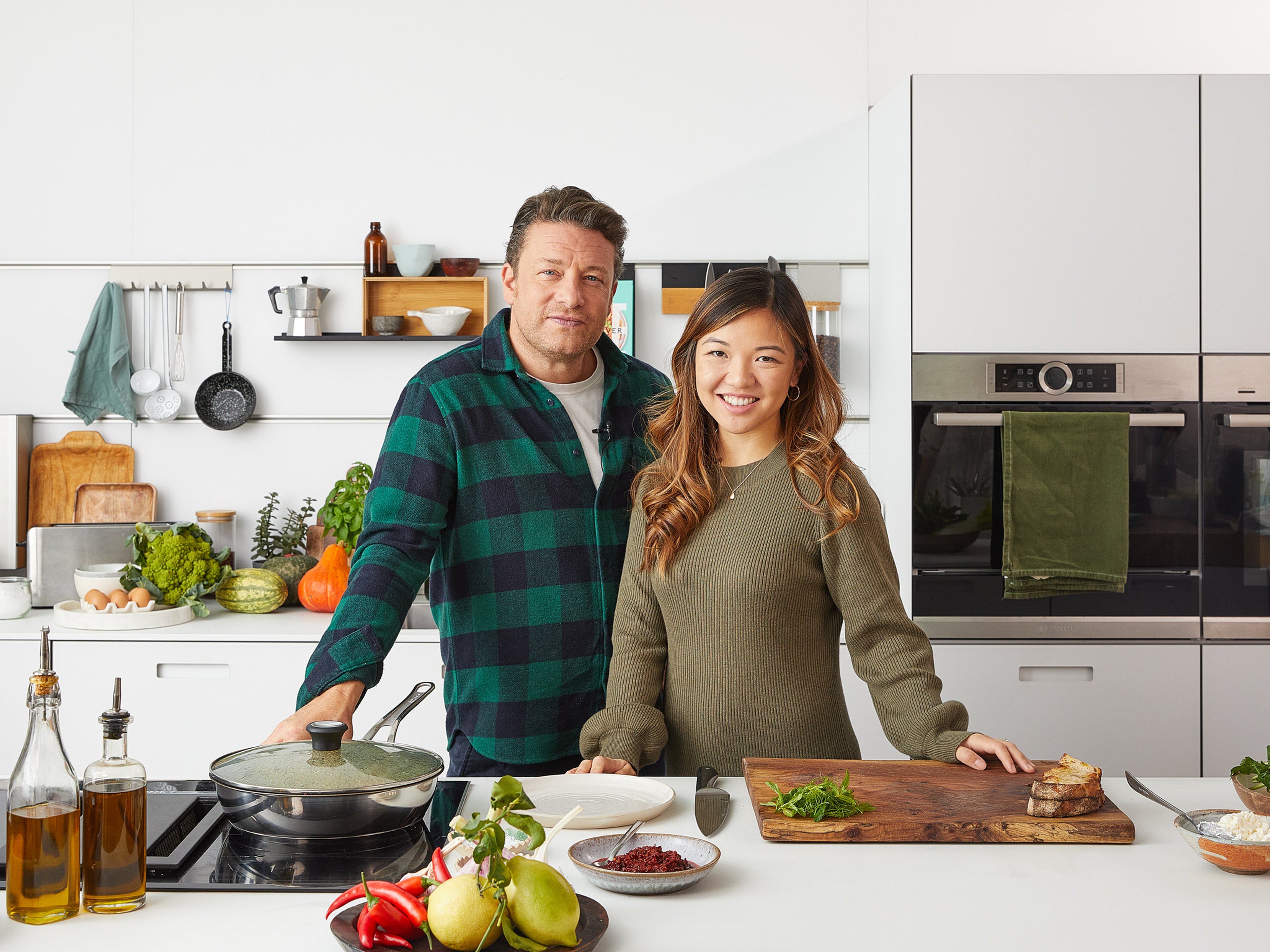 Jamie Oliver meets Kitchen Stories: VIP guest in our Berlin office!
What we created together with the celebrity chef in our kitchen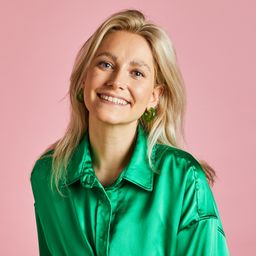 Food Editor at Kitchen Stories
The last few weeks have been pretty exciting at Kitchen Stories because... THE Jamie Oliver paid us a visit!

In over 20 years, the British (TV) chef, restaurateur, and cookbook author has not only earned himself a secure place on our bookshelves and our evening TV schedules, but also a permanent place in our hearts.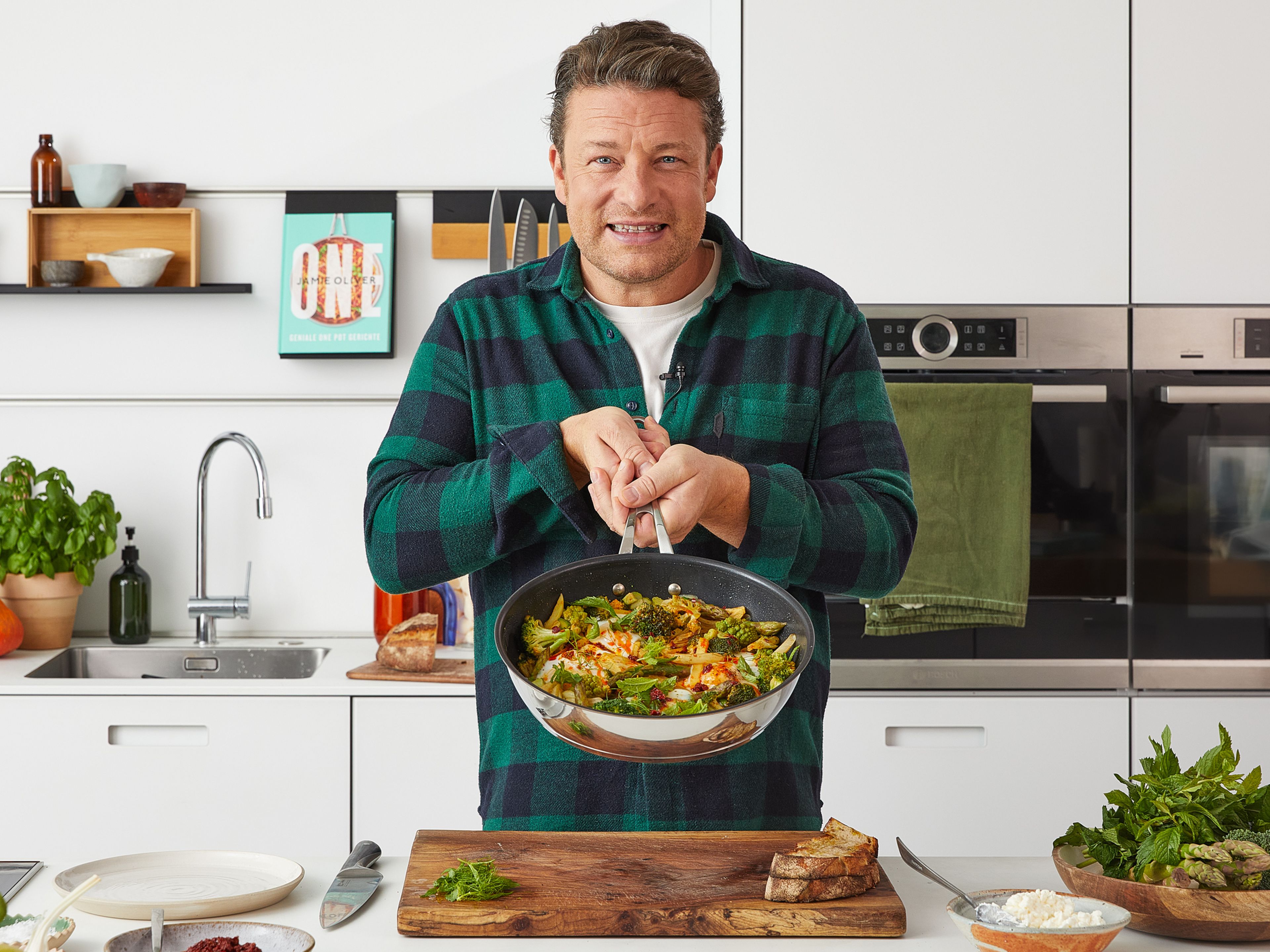 It was thanks to Jamie that many of us got started in the kitchen: some of my colleagues found their way to cooking and enjoying food primarily through him and his TV shows.
And of course, it's not just us: he has also inspired and influenced many now keen cooking enthusiasts around the world with his distinctive way of cooking fresh and simple.

So we were delighted and excited when none other than Jamie Oliver himself visited us in our Kitchen Stories office in Berlin.
We met "The Naked Chef", cooked with him, and shot two exciting new videos together for our YouTube channel (because we can tell you one thing: even with Jamie Oliver, not everything goes smoothly in the kitchen...).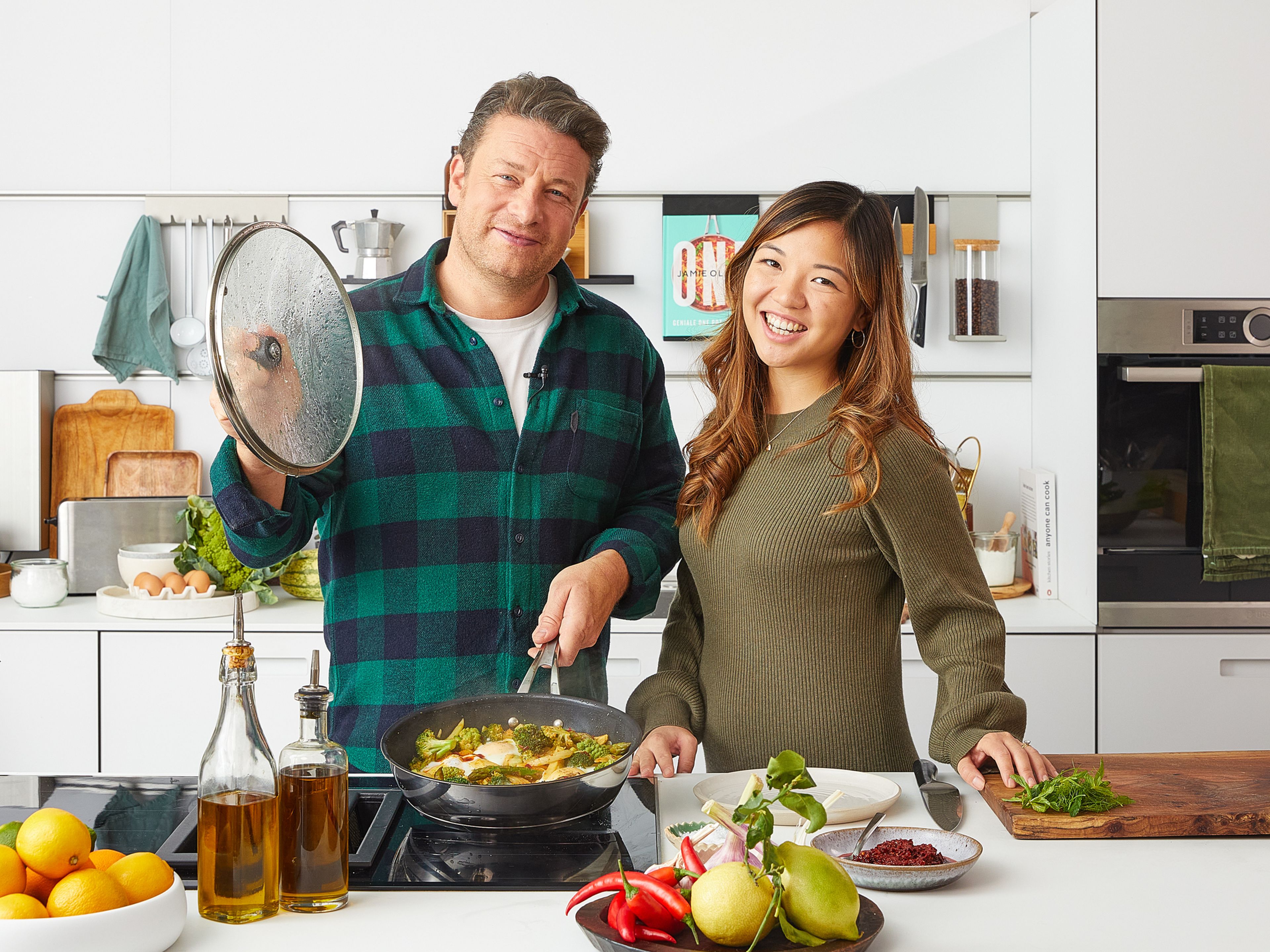 WATCH OUR *NEW* YOUTUBE VIDEO HERE, in which Jamie and our founder Mengting cook together his delicious veggie-loaded green shakshuka from his latest cookbook "ONE". By the way, Jamie has a very special relationship with shakshuka. Watch the video to find out more.

You can find the exclusive recipe here:
Green Shakshuka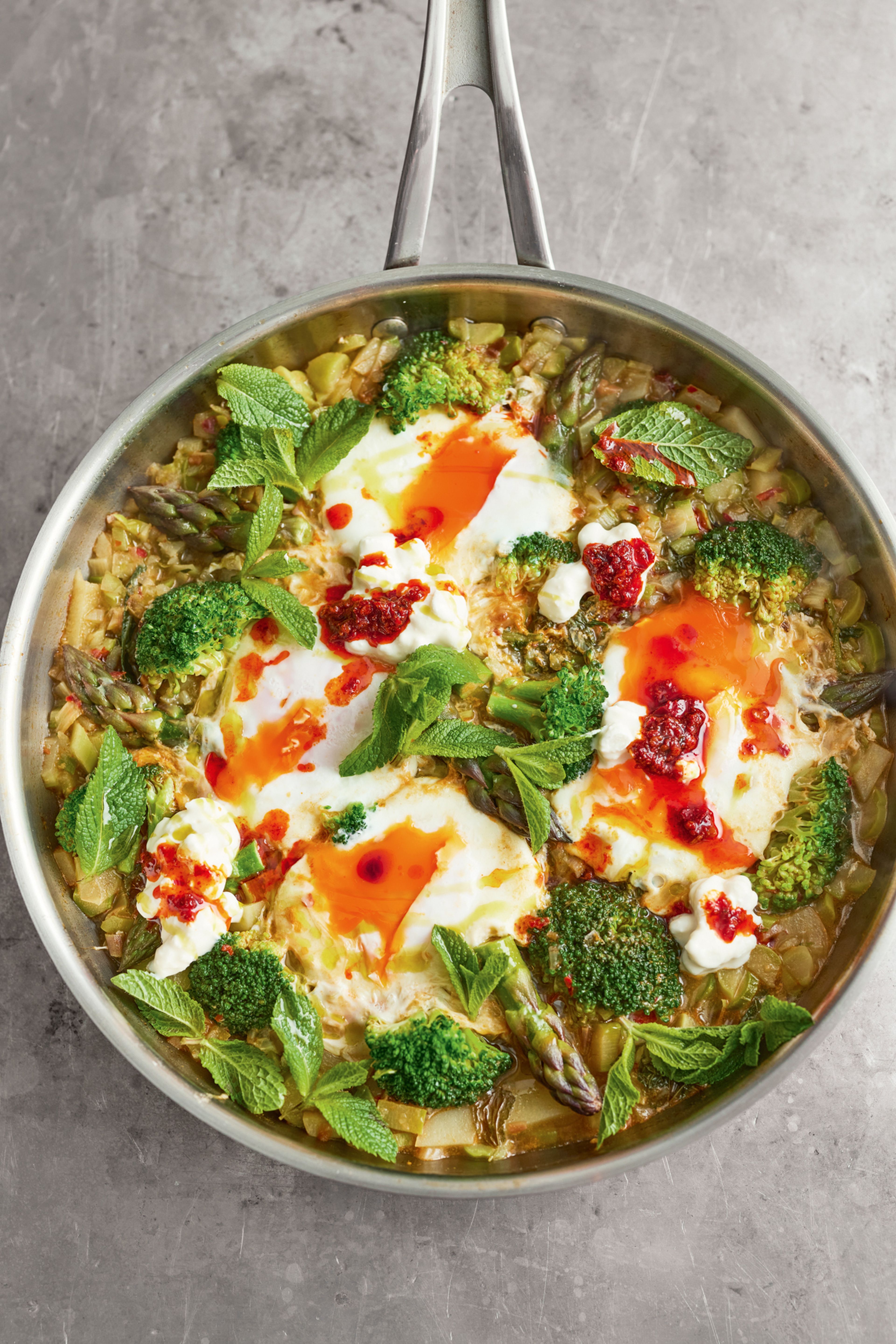 → Go to recipe
AND IT'S GETTING EVEN BETTER: Next week, on October 24, the second YouTube video with Jamie will be released. He reveals which 7 kitchen essentials he cannot live without. Wondering which ones they are? You'll soon find out!
Fancy some more brilliant Jamie Oliver recipes?
As we've come to know Jamie's dishes over the years, they are straightforward, with no frills, but exceptionally delicious! Jamie makes possible what is one of the greatest challenges in cooking: whipping up recipes with minimum ingredients and washing up but with maximum flavor. His latest cookbook "ONE: SIMPLE ONE-PAN WONDERS", published by DK, is also dedicated entirely to this approach. Featuring delicious recipes à la Jamie that require just one cookware (i.e., requiring only a pot, pan, or oven-safe dish), the book is his "eye-winking salute to the art of minimal dishwashing." We'll take that!
Our favorites from Jamie's latest cookbook are now available for you to try here at Kitchen Stories!
Rosemary roast chicken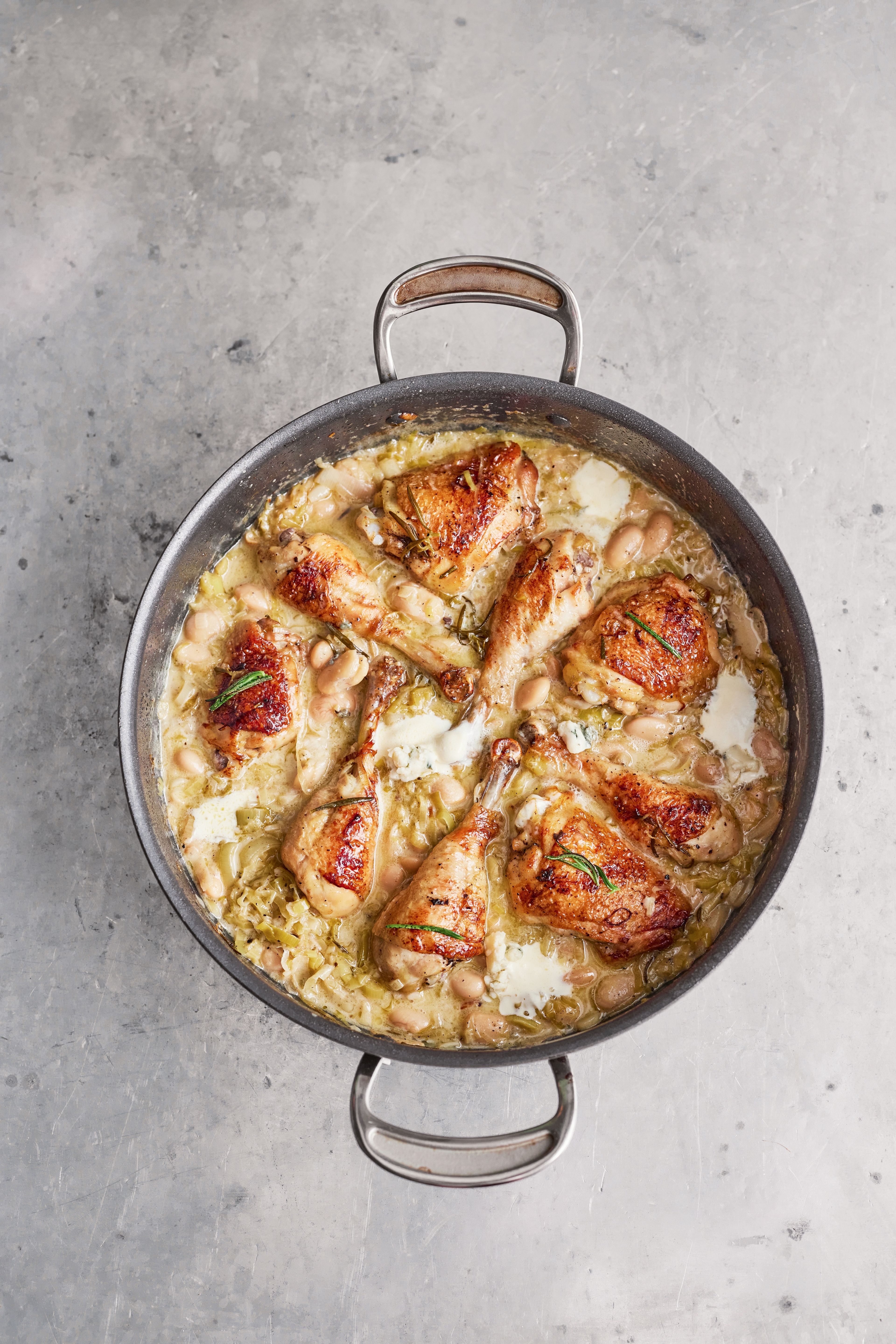 → Go to recipe
Roasted mushroom salad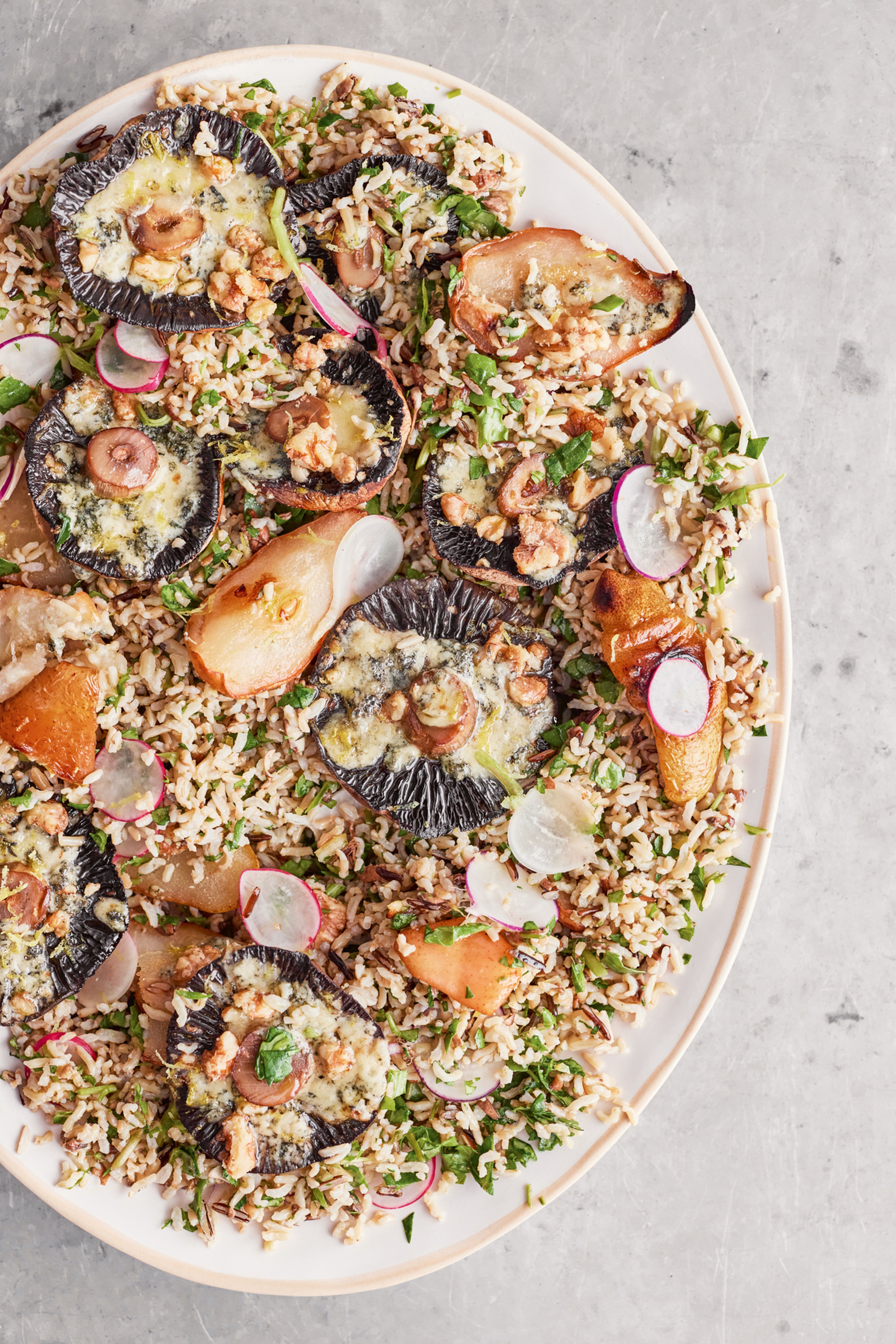 → Go to recipe
Rolled pork belly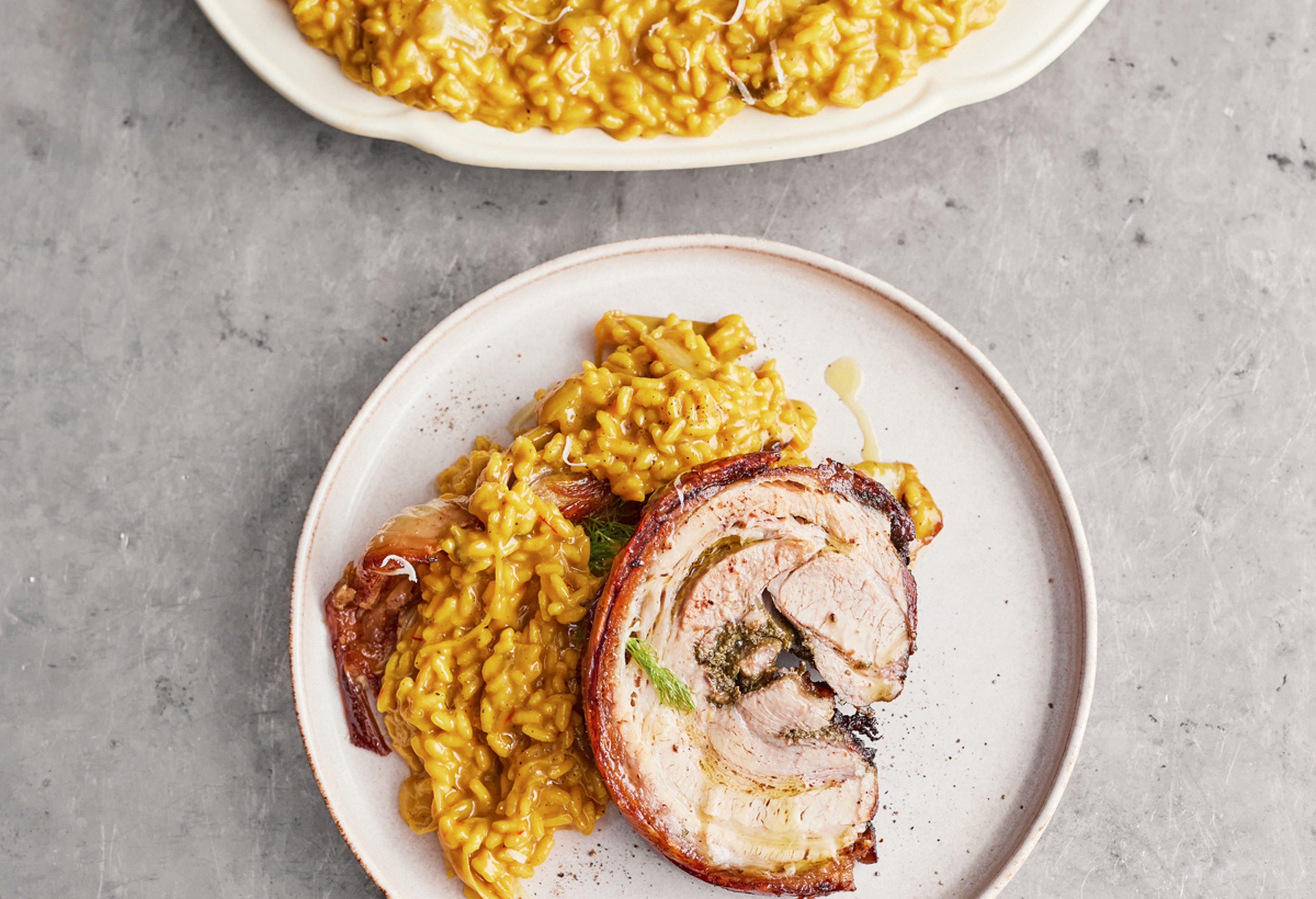 → Go to recipe
Chocolate party cake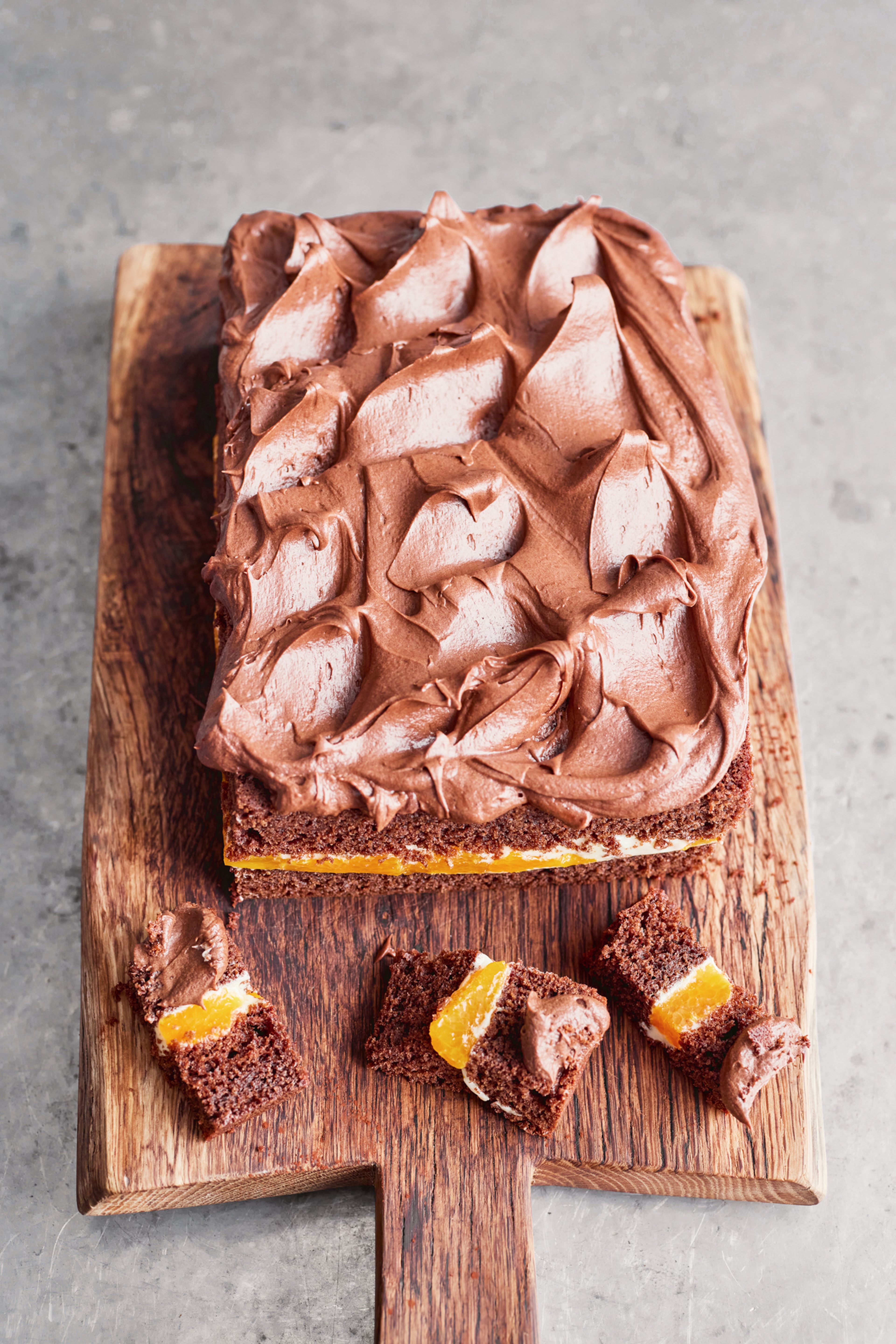 → Go to recipe
Have you also learned to cook with Jamie? Then tell us your favorite recipe from him in the comments!
Published on October 17, 2022
More delicious ideas for you