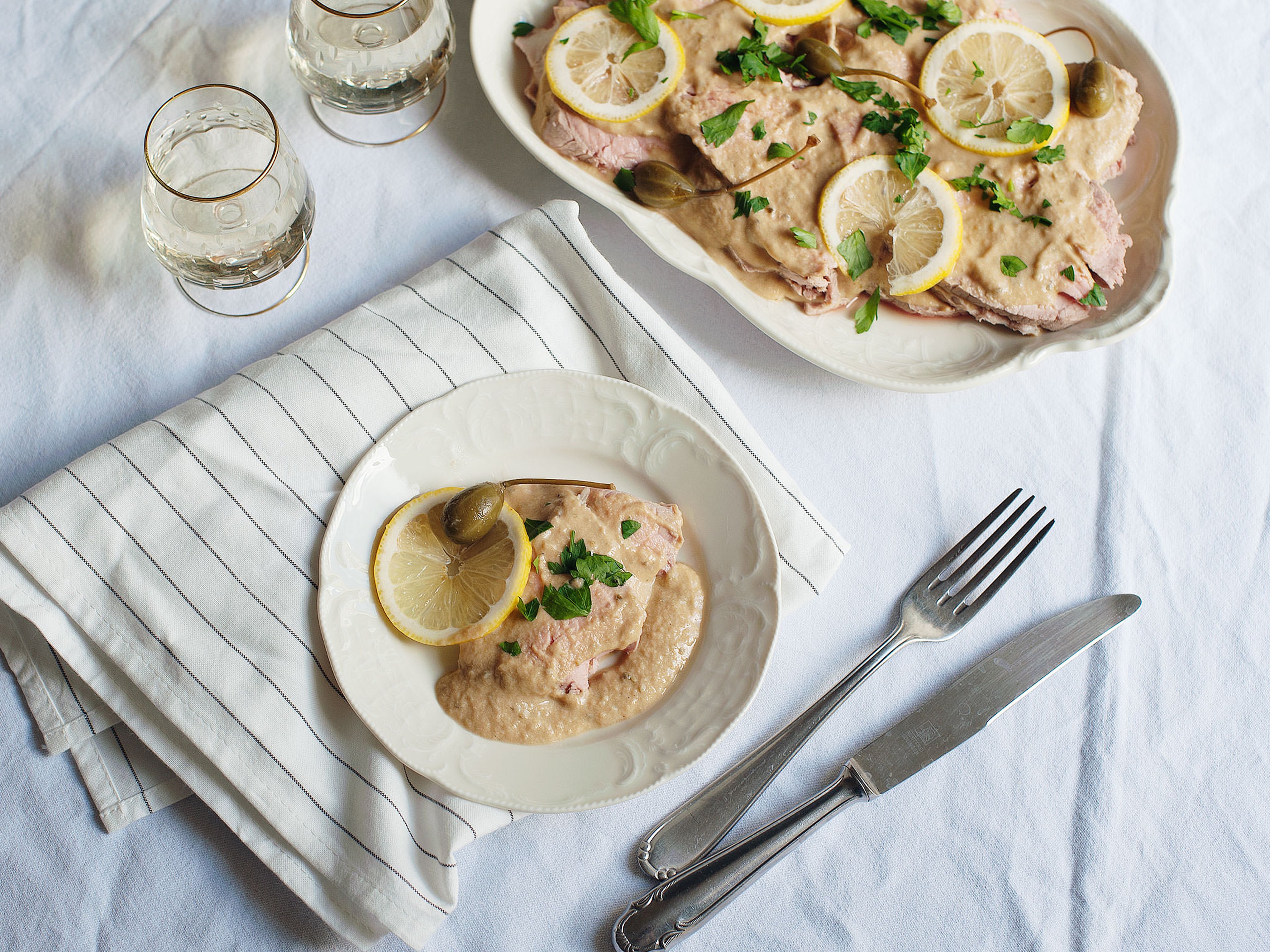 Vitello tonnato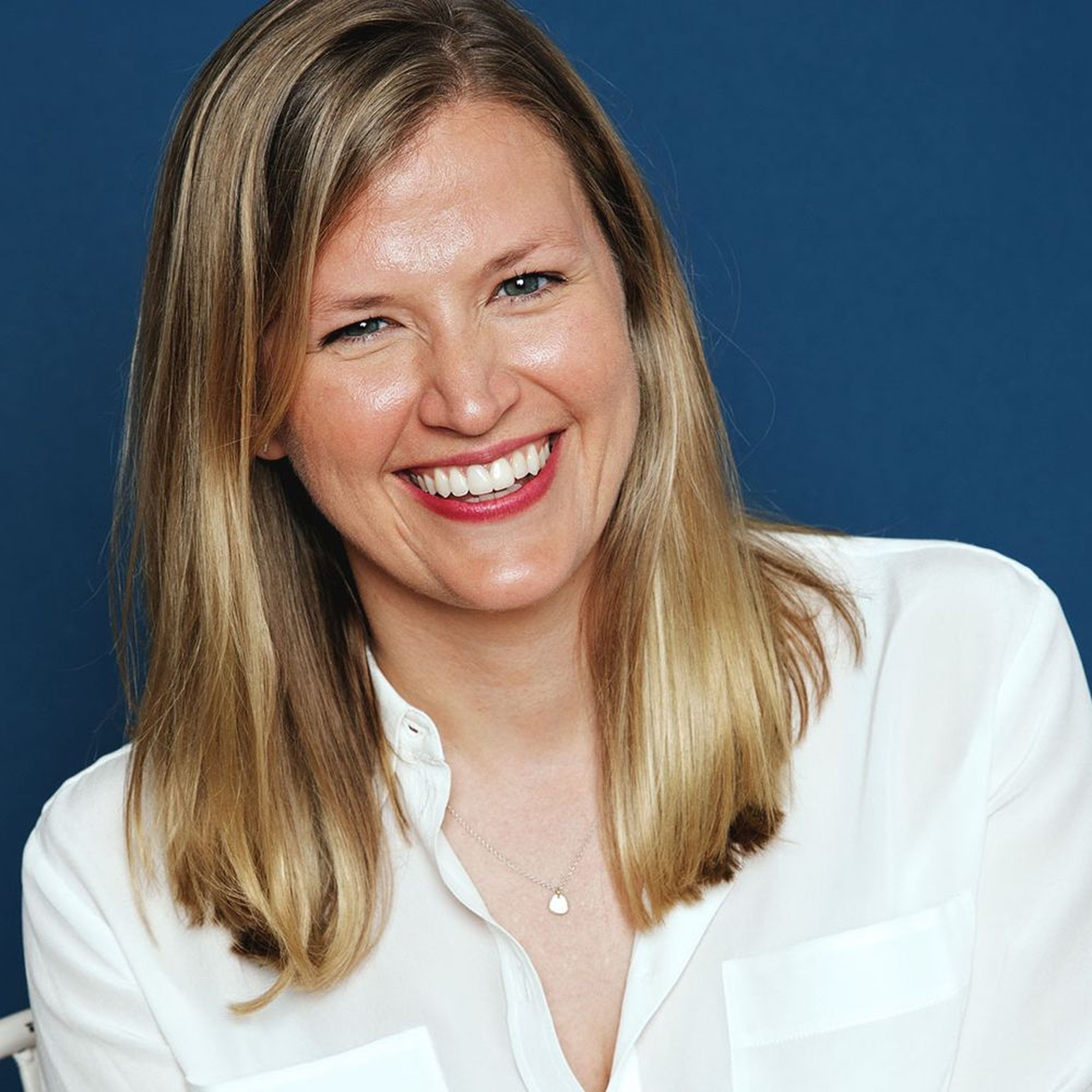 Ingredients
veal roast (from leg or loin)
Utensils
cooking string, cutting board, knife, large heavy-bottomed saucepan, blender or food processor, citrus press, plastic wrap, serving platter
How-To Videos
How to cut an onion
3 easy ways to juice a lemon
How to prepare celery stalks
Step 1/ 5

¼ kg

veal roast

¼ stalk

celery

¼

carrot

¼

onion

¼

leek

cooking string
cutting board
knife

Trim excess fat from the veal and truss it with cooking string. Roughly chop celery, carrot, onion, and leek

Step 2/ 5

87½ ml

white wine

¾

bay leaves

1 sprigs

thyme

1 cloves

garlic

large heavy-bottomed saucepan

In a large, heavy-bottomed saucepan, combine wine, vegetables, bay leaves, and thyme. Peel and smash some garlic and add as well. Add about 7 cm/3 in. of water and bring to a boil. Add veal and return to a boil, then turn off heat. If needed, add more hot water to just cover veal. Cover pot and let veal steep and cool in the liquid for approx. 3 hours.

Step 3/ 5

¼ clove

garlic

1½

anchovies

½ tbsp

capers

½ tbsp

mayonnaise

87½ ml

olive oil

⅛

lemon (juice)

100 g

canned tuna

salt

pepper

blender or food processor
citrus press

While veal cools, make the sauce. In a blender or food processor, blend remaining peeled garlic, anchovies, and capers until finely chopped. Add mayonnaise, olive oil, juice of half a lemon, and tuna, and blend until combined. Add salt and pepper to taste, as well as additional anchovies and capers, if you desire.

Step 4/ 5

plastic wrap
serving platter
cutting board
knife

Reserve a third of the sauce for later. Thinly slice the cooled veal. Spread a serving platter with some of the remaining sauce, and layer some veal slices on top. Cover with another layer of sauce, then another layer of meat. Repeat until all of the meat and sauce is used, with the final layer being sauce. Cover and refrigerate for at least 24 hours.

Step 5/ 5

lemon

parsley for garnish

capers for garnish

Bring dish to room temperature. Meanwhile, chop parsley and slice remaining lemon. Garnish dish with lemon slices, parsley, and capers, and serve with reserved sauce on the side. Enjoy!

Enjoy your meal!
More delicious ideas for you