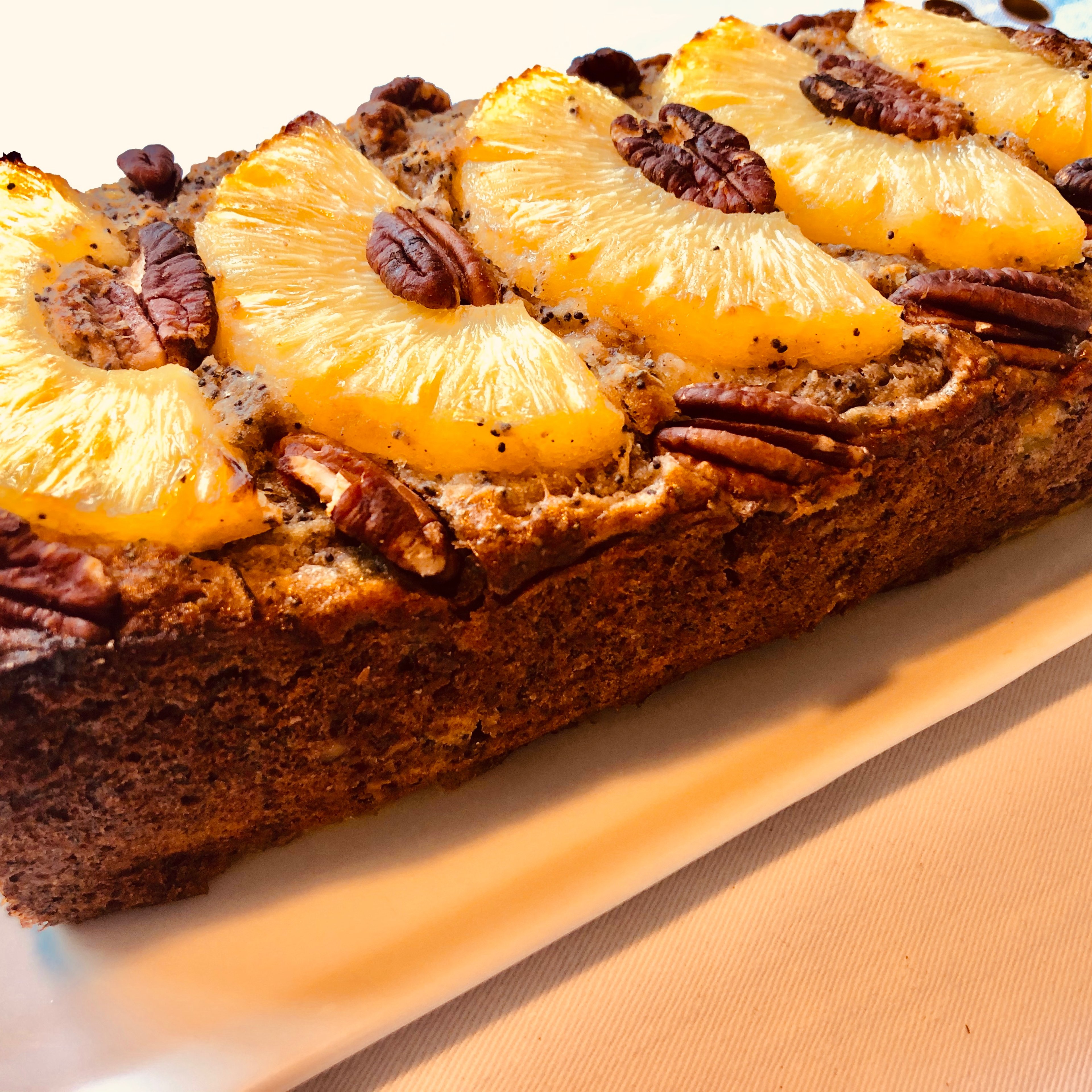 Vegan Hummingbird Bread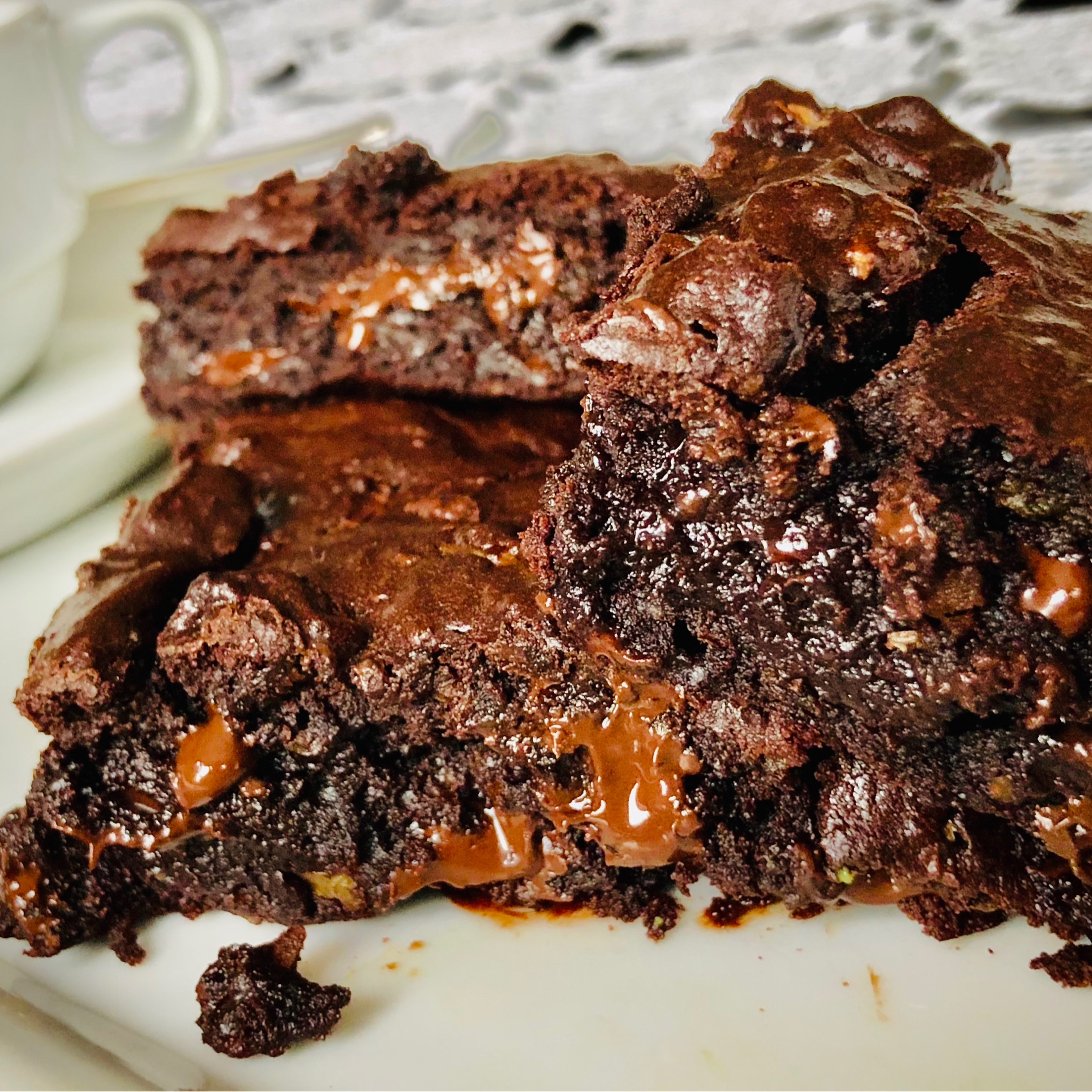 "This Vegan Hummingbird Bread is simple to make, one-bowl, and insanely flavorful. #Vegan #OneBowl"
Ingredients
pineapple slices for decoration (optional)
Step 1/ 6

Pre-heat oven to 180 degrees Celsius. Spray a loaf pan with nonsticking spray, then flour and set aside.

Step 2/ 6

33⅓ g

pineapples

½

Medium Bananas (ripe)

In a large mixing bowl, mash the bananas. Drain and chop the pineapple rings into small pieces and add to the mixing bowl.

Step 3/ 6

6⅔ ml

pineapple juice (100 %)

5 ml

sunflower oil

⅓ tsp

vanilla extract

13⅓ g

light brown sugar

Whisk in the pineapple juice, oil, vanilla extract, and light brown sugar.

Step 4/ 6

23⅓ g

whole-wheat spelt flour

⅛ tsp

baking soda

⅛ tsp

ground cinnamon

⅛ tsp

salt

6⅔ g

chopped pecans

4⅛ g

poppy seeds

Sift in the flour, baking soda, ground cinnamon, and salt. Mix until the dry ingredients are combined with the wet. Then mix in the chopped pecans and poppy seeds.

Step 5/ 6

pineapple slices for decoration (optional)

Pour the batter into the prepared loaf pan and spread evenly with a spatula. Add some pineapple slices and pecans on top to decorate ( optional). Bake for 50-55 minutes, or until a toothpick tester comes out clean. The cake is very moist and there might be some crumbs on the toothpick (this is totally fine).

Step 6/ 6

Allow the loaf to rest in the pan for at least 5 minutes. Then, remove it and allow it to cool on a wire rack.

Enjoy your meal!
More delicious ideas for you