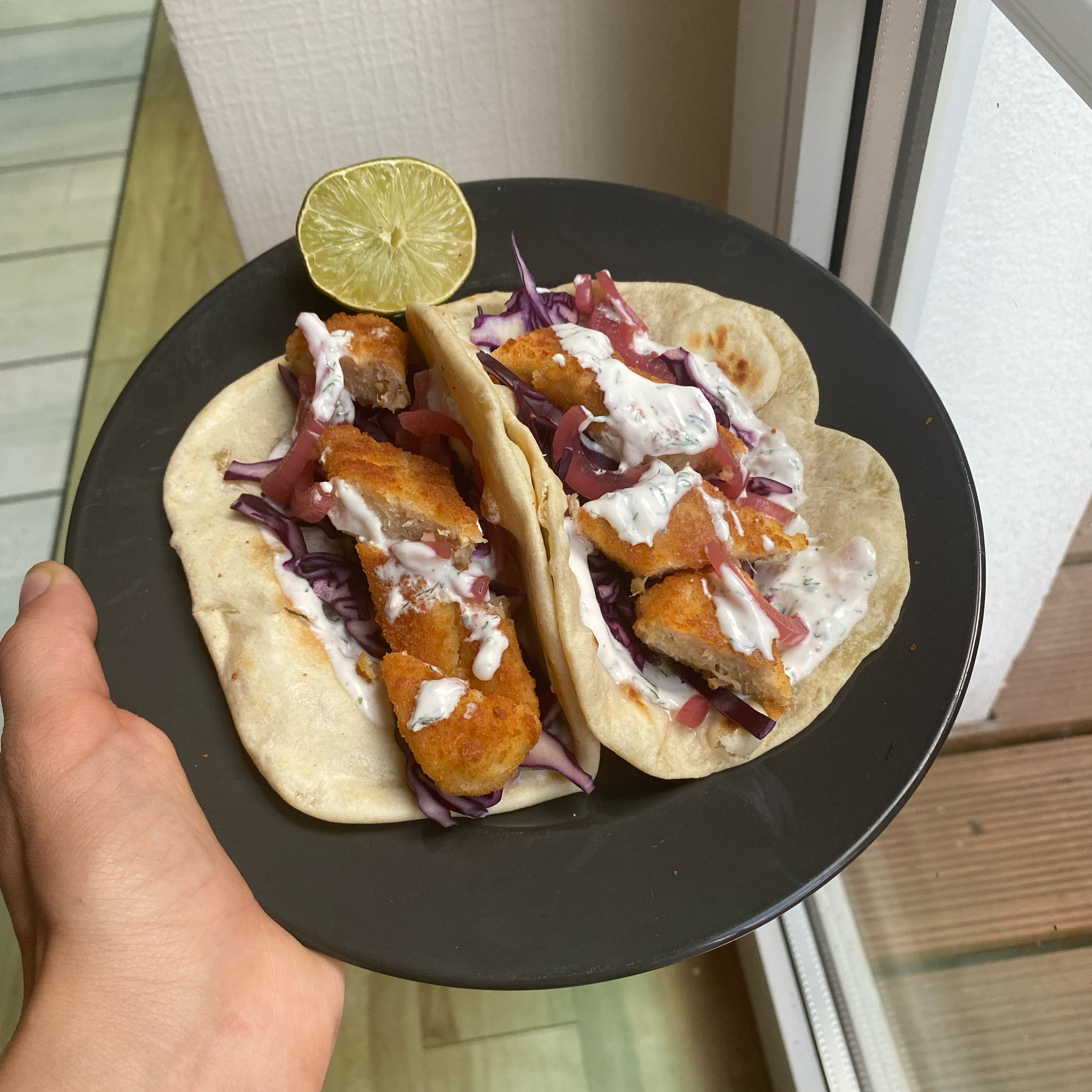 vegan Fish Tacos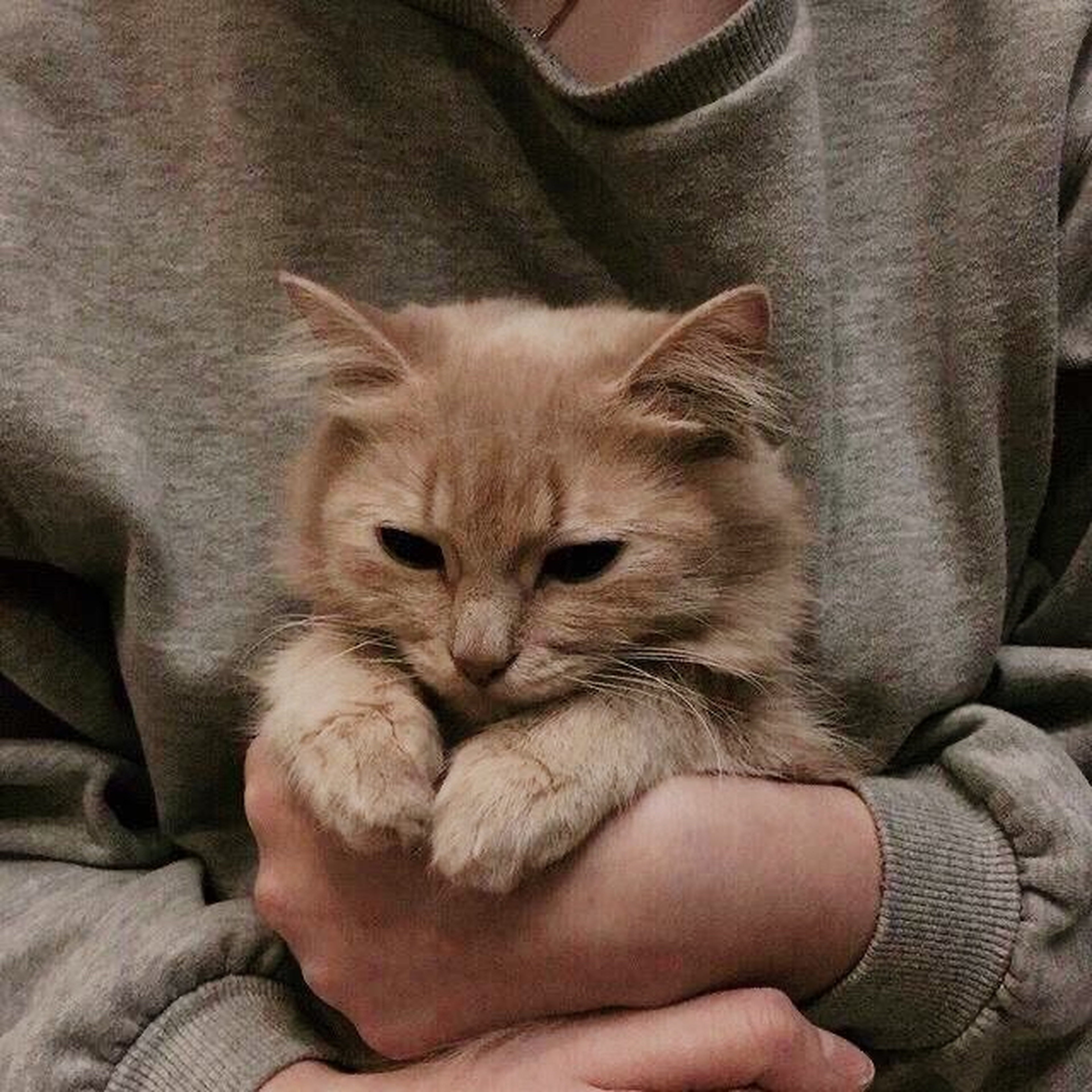 "Easy peezy tacos for a taco tuesday!"
Step 1/ 5

125 g

flour

50 ml

water

17 ml

oil

½ tsp

salt

Combine water, flour, oil and salt to a smooth and elastic dough. You should knead between 5-10 minutes. Let the dough rest for 30 minutes and use that time to prepare the other ingredients.

Step 2/ 5

1

red onion

125 ml

apple cider vinegar

125 ml

water

2 tbsp

sugar

Chop your red onion into thin slices. Bring vinegar, water and sugar to a boil. Pour that mixture into a jar and transfer the red onion into that same jar. Let that cool for 20-30 minutes.

Step 3/ 5

2 tbsp

creme vega

2 tbsp

vegan mayonnaise

1 tbsp

water

salt

pepper

1 clove

garlic (grated)

dill

parsley

chili flakes

Combine the vegan mayonnaise, creme vega and water. Season to taste and add herbs. Fresh ist better, frozen works too.

Step 4/ 5

4

vegan fish sticks

⅛

red cabbage

1

lime

Prepare your toppings and vegetables. Chop the cabbage, cut the lime into wedges, fry your vegan fish sticks in some oil until crispy. You can use whatever veggies (or fruit) you like.

Step 5/ 5

Roll out your dough into really thin round tortillas. Heat them up in a non-stick pan. Once bubbles form, flip to the other side. Enjoy them while they are hot! Assemble with your toppings, sauce and pickled red onions.

Enjoy your meal!
More delicious ideas for you