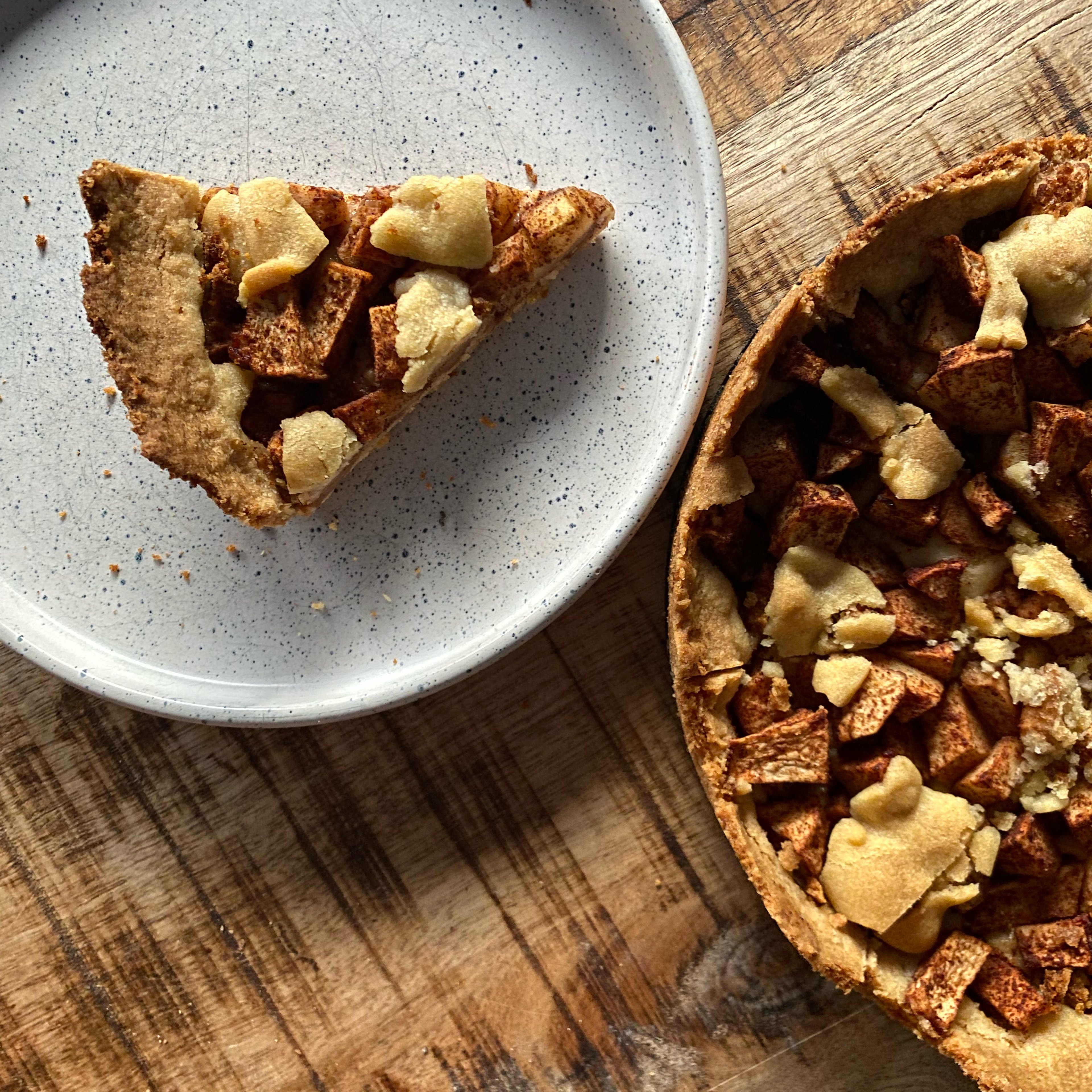 Vegan apple pie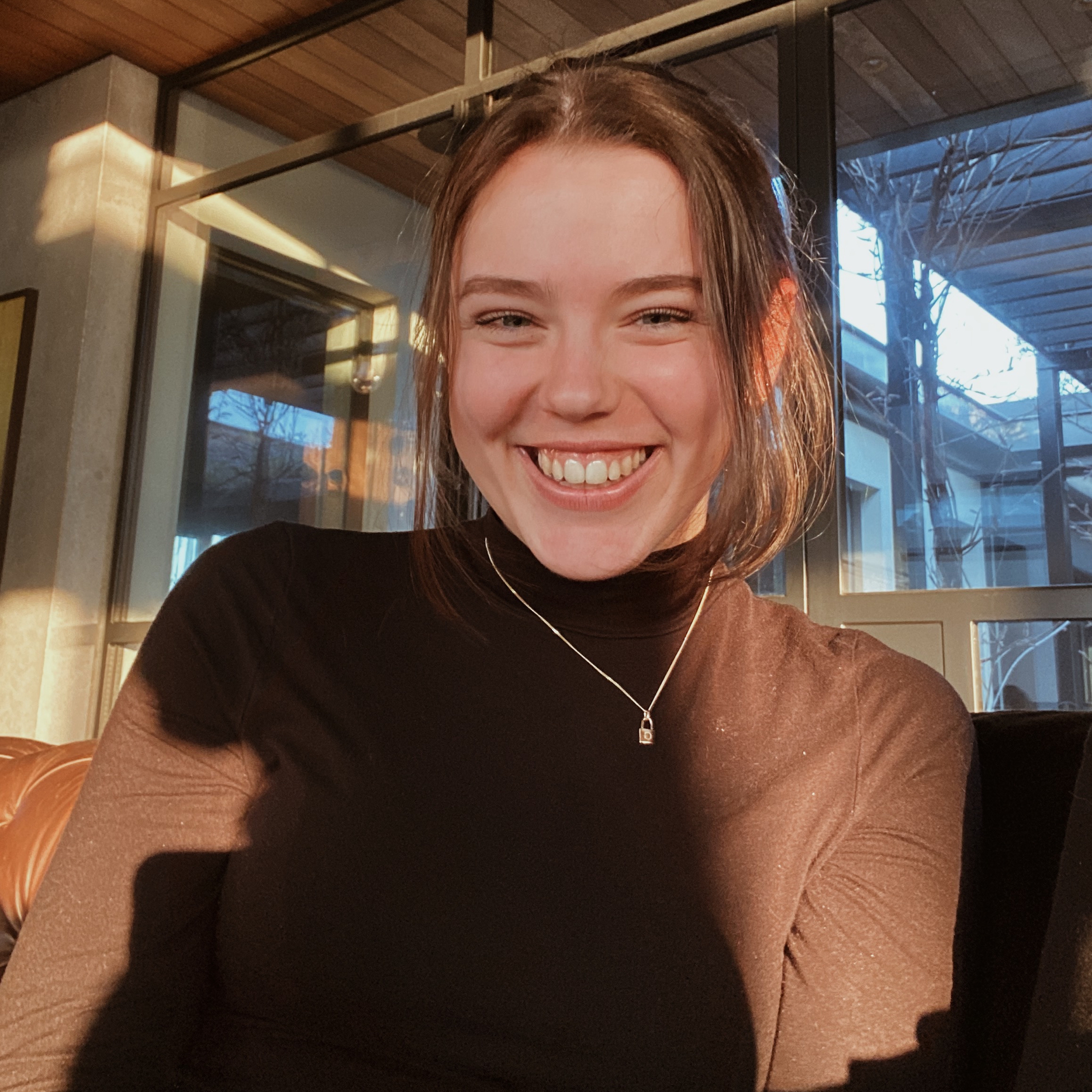 "I absolutely LOVE apple pie. I remember sunday mornings with my mom in the kitchen, baking one every week. I wanted to make a vegan version with the same deliciousness and the same sunday morning feeling."
Step 1/ 10

58⅓ g

flour

1⅓ g

baking powder

33⅓ g

sugar

⅛ tsp

salt

Put the flour, baking powder, sugar and salt in a bowl. Mix together.

Step 2/ 10

37½ g

plant-based butter

⅛ tsp

vanilla extract

Add the butter and the vanilla extract and knead by hand into a ball of dough.

Step 3/ 10

Wrap the ball of dough in plastic foil and leave in the fridge for thirty minutes.

Step 4/ 10

83⅓ g

apples

⅓ tbsp

ground cinnamon

⅛ tbsp

vanilla sugar

In the meantime, peel the apples and remove the center. Cut them into small cubes. Mix the cinnamon and vanilla sugar with the apple thoroughly.

Step 5/ 10

Get a baking pan (24cm diameters) and grease this with butter. Cover the bottom with a little bit of flour.

Step 6/ 10

Get the dough from the fridge. Take 3/4th of the ball and save the other 1/4th. This will be used later. Roll out the dough until it it about 35cm in diameters. Put this in the baking pan. Make sure the sides of the pan are also covered with the dough. Press it down so it sticks to the pan.

Step 7/ 10

Add the apple mixture into the baking pan and press down gently so it is even everywhere in height.

Step 8/ 10

Get the other 1/4th of the dough and divide this into 10 small pieces. Roll these out and place them over the apples in the baking pan. Make sure they are connected to the dough on the sides of the pan.

Step 9/ 10

Bake the apple pie in 70 minutes on 180 degrees celsius, until golden brown.

Step 10/ 10

Let it cool down inside the baking pan for at least two hours before you remove the ring.

Enjoy your meal!
More delicious ideas for you