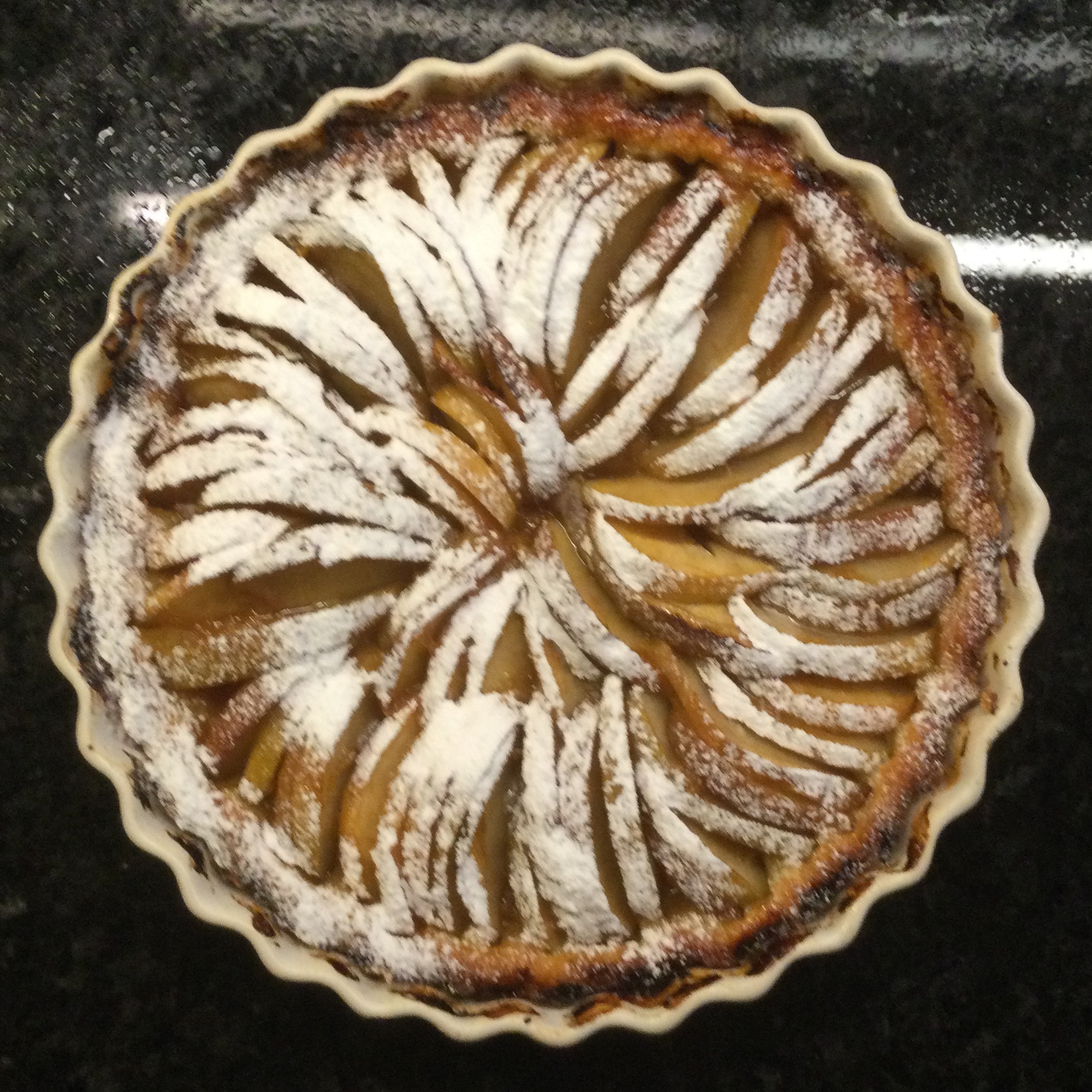 Vasco's Apple Tart
"My son's favorite desert! Serve warm with a scoop of vanilla ice cream... "
Ingredients
3 apples of different colors
Utensils
sieve, plastic wrap, 23 cm ceramic pastry case, rolling pin, fine mesh sieve
Step 1/ 15

42½ g

butter

¾ tbsp

Iced water

Dice butter and place in freezer (along with a teacup of water!)

Step 2/ 15

Sift flour and salt into a large bowl

Step 3/ 15

Rub the butter into the flour with the tip of your fingers, until all the mixture looks like breadcrumbs.

Step 4/ 15

Add sugar and mix with a fork

Step 5/ 15

Whisk the egg yolk with the iced water and sprinkle over the mixture. Mix briefly with a fork, pressing lightly to unite the "breadcrumbs"... then use your hand to form a ball of dough.

Step 6/ 15

Wrap the ball of dough in plastic film and place in the refrigerator for at least 30 minutes.

Step 7/ 15

23 cm ceramic pastry case

Meanwhile grease and flour a ceramic pastry case.

Step 8/ 15

Wash the apples and cut them into thin wedges. Put aside

Step 9/ 15

When you take the pastry dough out of the fridge, preheat your oven at 190 degrees

Step 10/ 15

Roll out the dough and line the pastry case. Pinch throughout the whole of its bottom with a fork.

Step 11/ 15

Set aside 3 tablespoons of theapricot jam and use the rest to spoon over the bottom of the pastry case. Crush the amaretti biscuits over the jam.

Step 12/ 15

Place the apple wedges over the jam in concentric circles.

Step 13/ 15

Bring together the brandy and the remaining 3 tablespoons of jam, by mixing over low heat. Spoon over the apples.

Step 14/ 15

Put the tart in the oven and cook for 40 minutes

Step 15/ 15

Sift a little icing sugar over the top before serving!

Enjoy your meal!
More delicious ideas for you