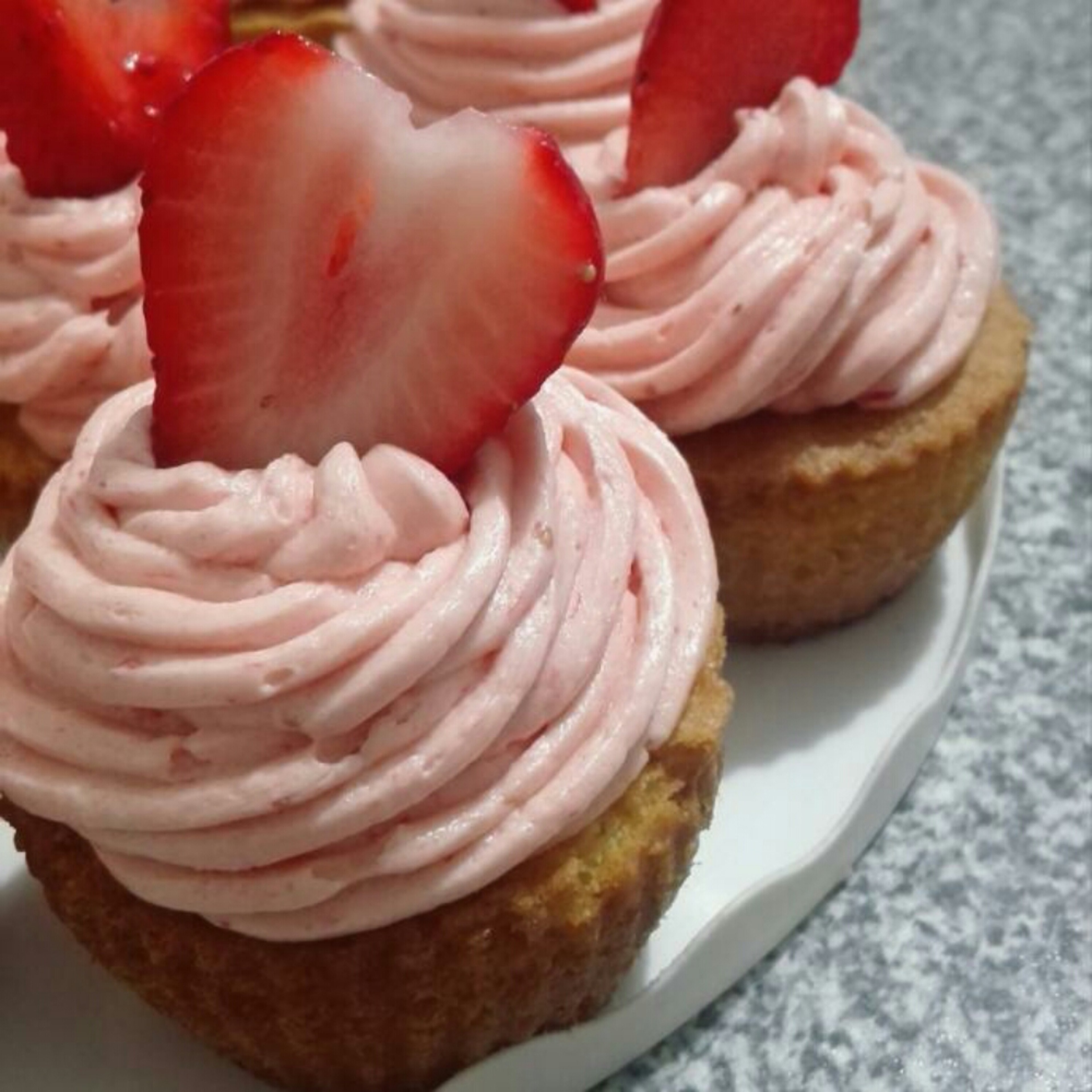 Vanilla Cupcakes with Strawberry Buttercream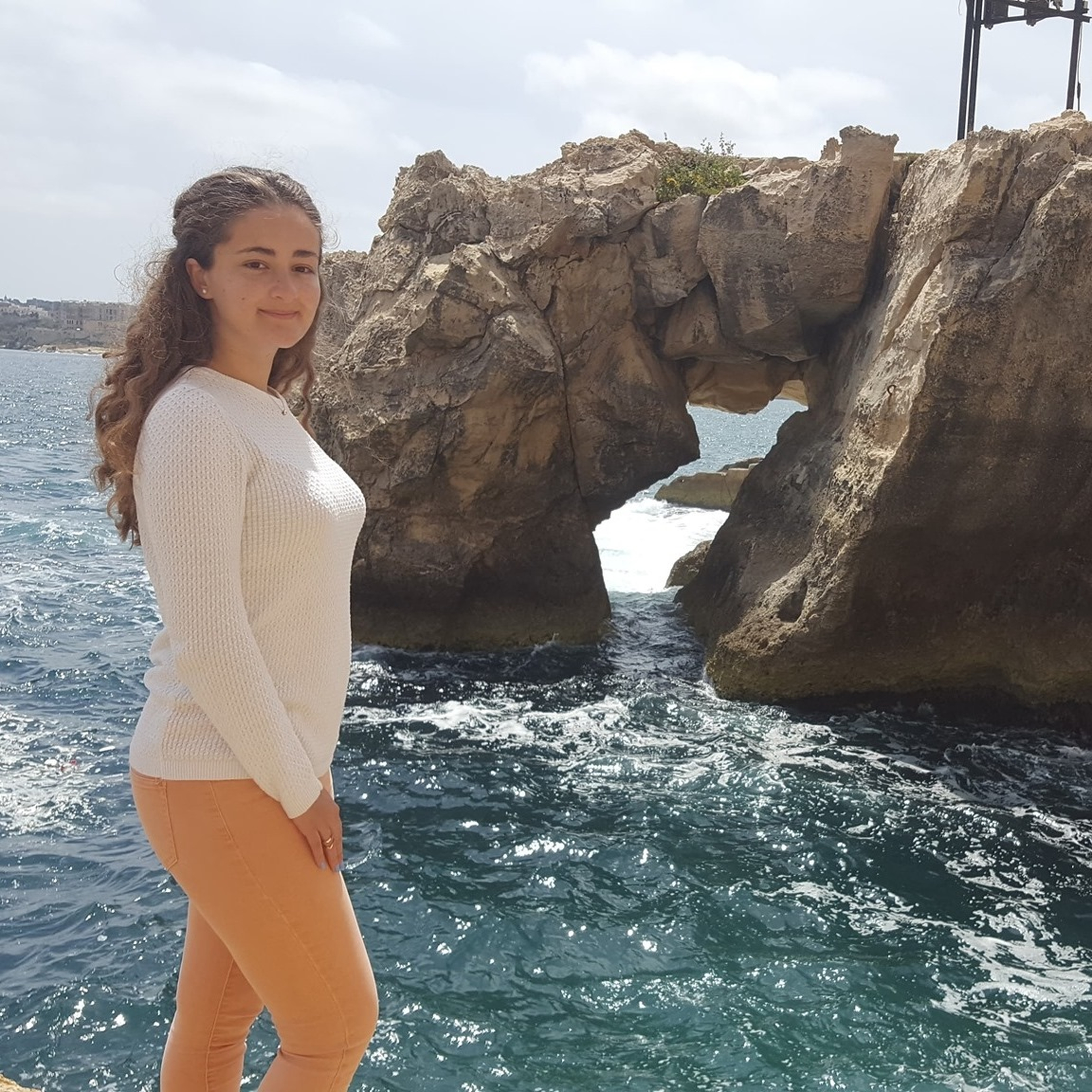 "I'm really happy with this recipe for decorated cupcakes, as usually the recipes I try do not turn out this good."
Step 1/ 8

Preheat the oven to 190C/350F/Gas Mark 5. Place cupcake cases in a bun tray and grease if necessary.

Step 2/ 8

20⅞ g

self raising flour

20⅞ g

soft tub margarine

20⅞ g

granulated sugar

⅓

eggs

⅛ tsp

vanilla extract

⅛ tsp

baking powder

Place all the cupcake ingredients in a bowl of a standing mixer and whisk them all together for about 2 minutes, until light and smooth.

Step 3/ 8

Fill the cupcake cases halfway full with the mixture. Bake for about 15 minutes until risen and golden.

Step 4/ 8

Remove from bun tray and place them on a wire rack to cool. In the meantime, prepare the buttercream.

Step 5/ 8

Start by blending and pureeing the strawberries in a blender. Place the puree in a saucepan and bring to boil, stirring continuously.

Step 6/ 8

Leave the puree to reduce until a 1/2 cup is almost full. If there still is more puree, return to the saucepan and keep stirring. Once there is the right amount (little less than 1/2 cup), cool down to room temperature.

Step 7/ 8

37½ g

unsalted butter

29⅛ g

confectioner's sugar

⅛ tsp

vanilla extract

⅛ pinch

salt

Beat the butter using an electric mixer, until it's smooth. Add the confectioner's sugar a little a time and mix after each time. Add the vanilla extract, a pinch of salt, and 3 tbsps of the strawberry puree. Keep adding the strawberry puree until you reach the right consistency and colour.

Step 8/ 8

Use a piping bag to decorate your cupcakes with the buttercream. These can be left at room temperature if it is not too warm, or you can place them in an airtight container and store in the fridge.

Enjoy your meal!
More delicious ideas for you