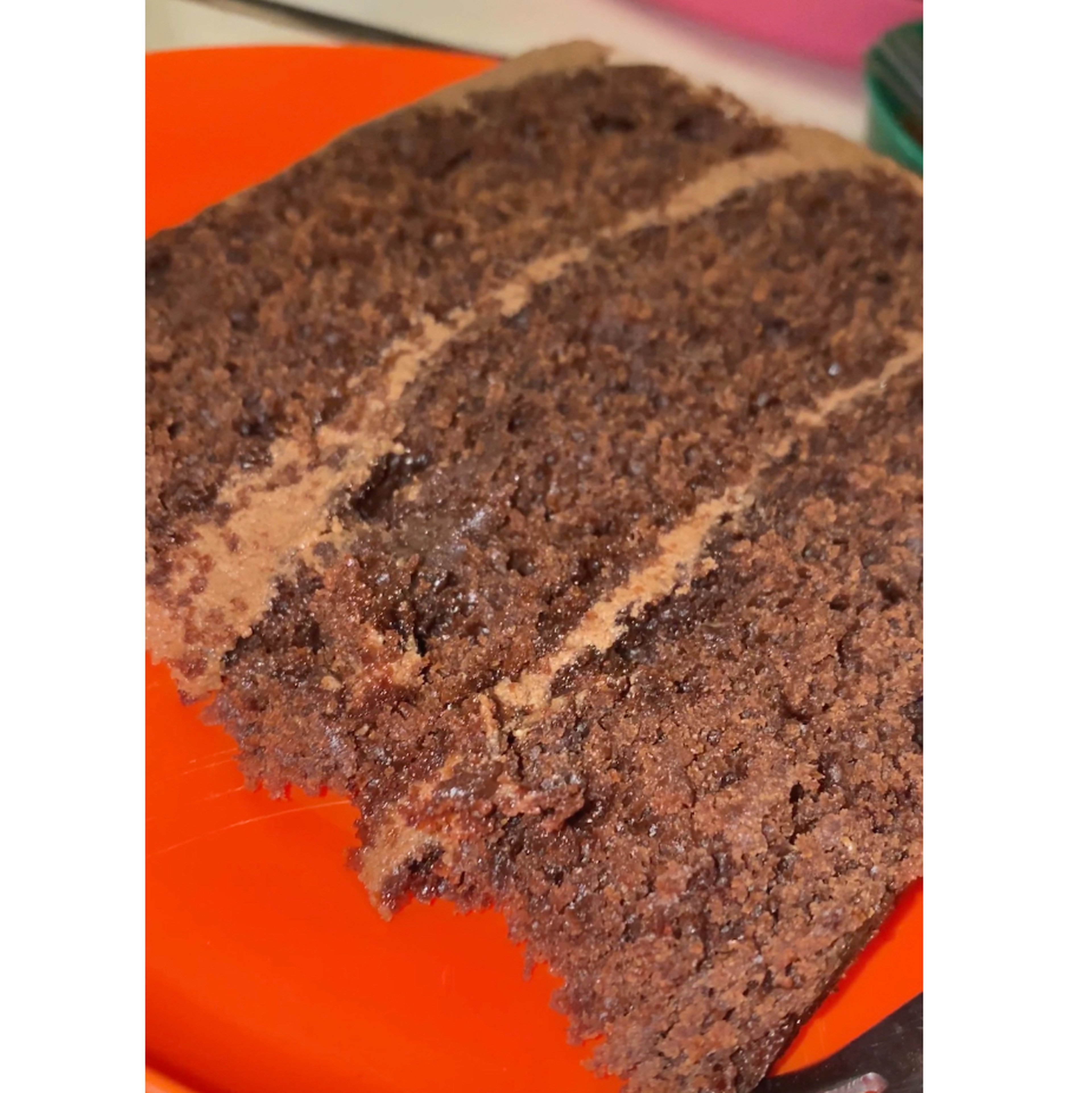 Ultimate Chocolate Cake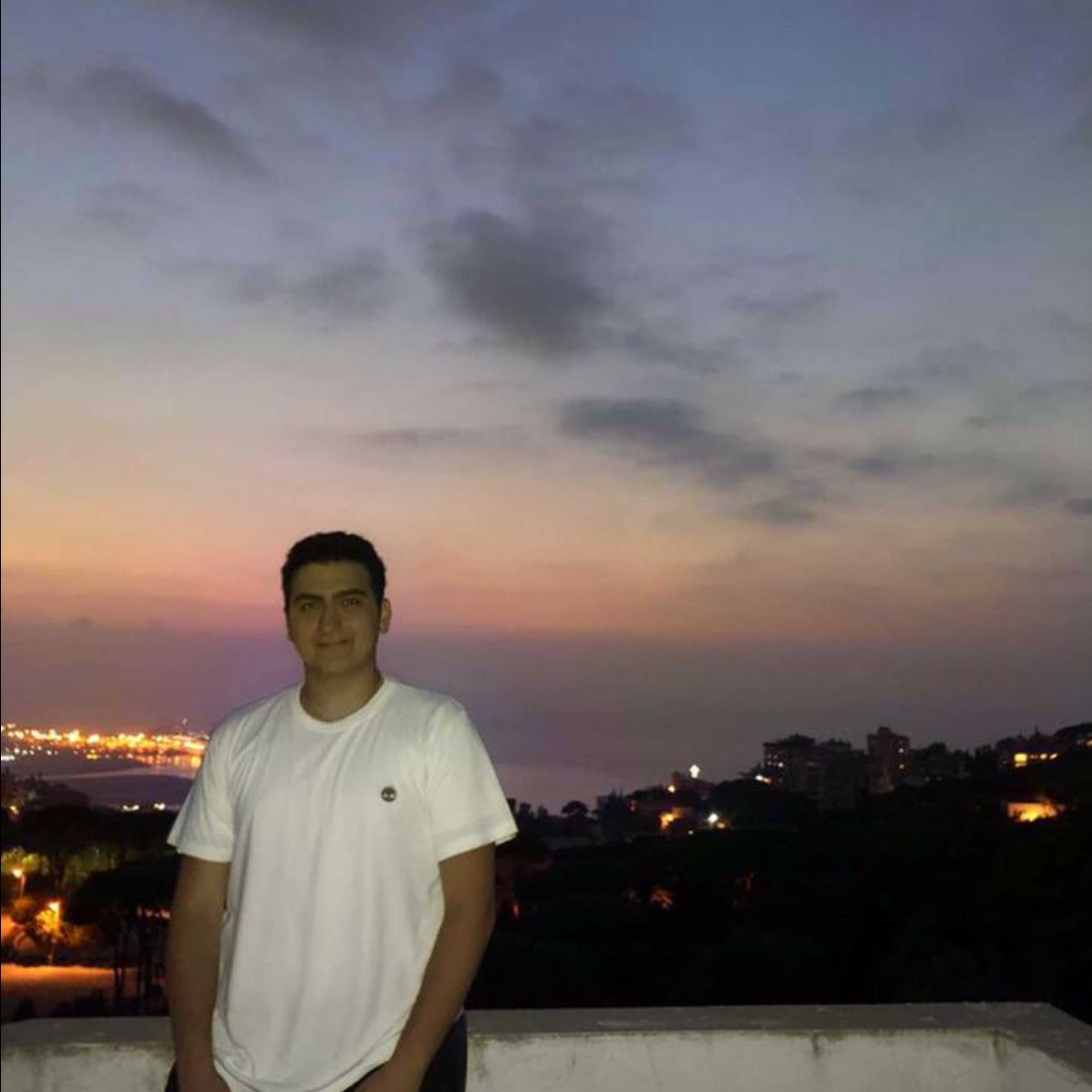 "This is a recipe that certainly took a lot of experimenting, but the final product was definitely worth it. An easy, straightforward recipe that has deep, complex flavors, which a cook of any level will be capable of making. You'll definitely leave whoever you share this with wanting more! Send me a picture when you makes this ☺️"
Utensils
parchment paper, 3 8-inch baking trays, stand mixer with whisk, 2 whisks, large bowl, rubber spatula, sieve, bench scraper, offset spatula
Step 1/ 7

parchment paper
3 8-inch baking trays

Preheat oven to 200°C. Line three 8-inch cake pans with parchment paper and set aside.

Step 2/ 7

50 g

white granulated sugar

⅓

large eggs

¼ tsp

vanilla extract

stand mixer with whisk
whisk

Beat eggs, sugar, and vanilla for around 10 minutes or until the eggs have gotten pale and light. (Beat at medium speed if using a hand or stand mixer).

Step 3/ 7

50 g

all-purpose flour

10 g

unsweetened cocoa powder

⅓ tsp

baking powder

⅛ tsp

baking soda

49 ml

full fat milk

¼ tbsp

white vinegar

⅛ tsp

instant coffee powder

⅛ tsp

table salt

In the meantime, whisk the flour, cocoa powder, baking soda, baking powder, salt, and instant coffee in a separate bowl, and set this aside. Stir in the white vinegar into the milk and let it sit for at least 5 minutes or until the milk seems curdled, this will help enhance the flavor of the cocoa powder and maximize the desirable chocolate taste in the cake.

Step 4/ 7

After around 10 minutes of beating, pour the oil into the cake. After this point, you should move on to using a spatula to combine the remaining ingredients to ensure that most of the air beat into the eggs isn't pushed back out. Add a third of the dry mixture and around a third of the milk at a time, folding carefully and gently. Pour the batter into prepared pans and bake for 25-30 minutes, or until a toothpick inserted in the center comes out clean. Cool on a wire rack for at least 20 mins.

Step 5/ 7

25 g

cream cheese

30 g

unsalted butter

75 g

powdered sugar

⅛ tsp

vanilla extract

5 g

unsweetened cocoa powder

⅓ tbsp

milk

Make the frosting: Beat the butter, cream cheese, and vanilla for around 2 minutes at medium speed or until airy. In a separate bowl, sift the cocoa powder and powdered sugar, and gradually add this mixture into the frosting along with the milk.

Step 6/ 7

Spread a generous amount (around 1/2 cup) of frosting on the first, cooled layer of cake, top with a second layer of cake, and then top that with additional frosting. Place the final layer of cake on the frosting, and then spread around 1/2 of the remaining frosting on the sides and top of the cake, and refrigerate for around 20 minutes. This will be the crumb coat, allowing any loose crumbs to stick to the first layer of external frosting so that they aren't shown in the final layer.

Step 7/ 7

bench scraper
offset spatula

After the frosting has slightly set, spread the remaining frosting all over, smoothing with a bench scraper and offset spatula where necessary and decorating as you please.

Enjoy your meal!
More delicious ideas for you