Ukrainian beetroot stew (Борщ | borscht)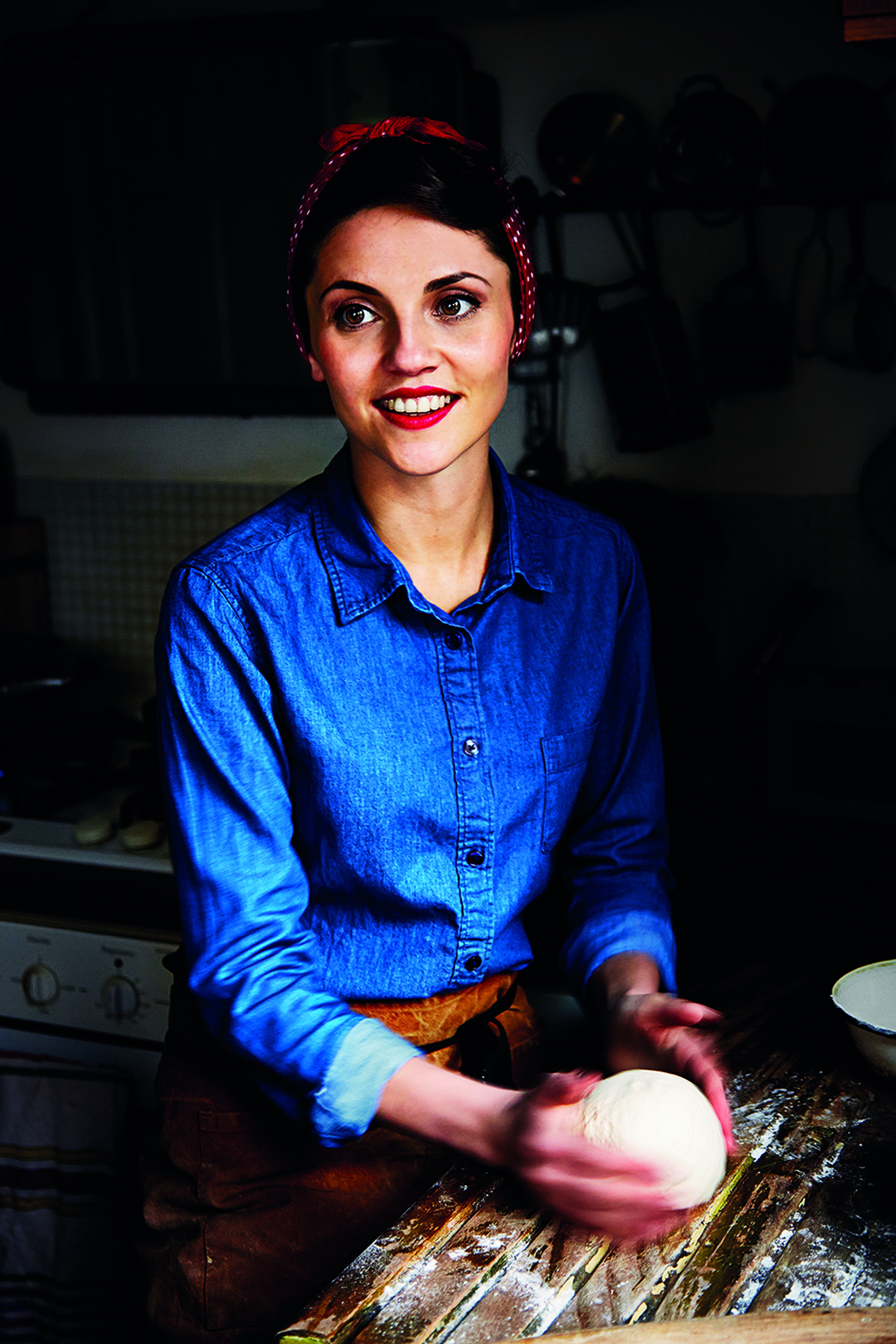 "My uncle in Moscow was often asked by his Russian friends, "Is it true, that you Ukrainians eat borscht three times a day?" He replied, "If you knew, how to prepare a real Ukrainian borscht, it would even get you out of bed at night." The meat for the broth should be well marbled or it will not be properly tender. If you want to be really authentic, add salo, fatty bacon, chopped with garlic to the soup at the end. This recipe is from Olia Hercules' book "Mamusia" - you can find more recipes from her home country on her profile."
How to cut a bell pepper
How to cut an onion
How to prepare beets
Step 1/ 6

250 g

oxtail

½

onion

½

bay leaf

For the broth, place meat, onion (peeled), and bay leaf in a large pot and cover with 2 1⁄2 l of cold water. Season sparingly with salt and simmer over low heat for 1 hour. Skim from time to time.

Step 2/ 6

100 g

red beets

100 g

potatoes (peeled)

flaky sea salt

pepper

Add beets (peeled and cut into matchstick-sized strips) and potatoes (peeled and diced), season with salt and pepper and cook over low heat for 30 minutes.

Step 3/ 6

1 tbsp

sunflower oil

½

onion

½

carrot

Meanwhile, heat sunflower oil in a frying pan. Sauté the onion (finely chopped) and carrot (peeled and coarsely grated) in it over medium heat and stir for 5–7 minutes. until the vegetables are very soft and begin to caramelize. This is the Ukrainian answer to the Spanish sofrito, called smaschennja or sascharka.

Step 4/ 6

½

red bell pepper

½ tbsp

tomato paste

½

tomato

Add the bell pepper (stalk and seeds removed and diced) and tomato paste to the onion and carrot. Sweat for another 2 minutes, then stir in the freshly grated tomato (beef tomato, discard the skin) or the pickled tomatoes (use 100 g, see Mamusia page 157). Reduce the mixture slightly and stir into the broth.

Step 5/ 6

¼

white cabbage

200 g

canned kidney beans

Lastly, stir in the cabbage (cut into strips) and kidney beans (rinsed and drained) and heat everything for about another 7 minutes.

Step 6/ 6

50 g

sour cream (for serving)

¼ bundle

dill (for serving)

bread (for serving)

Serve the borscht with a dollop of sour cream, chopped dill and pampuschky (see Mamusia page 42).

Enjoy your meal!
More delicious ideas for you