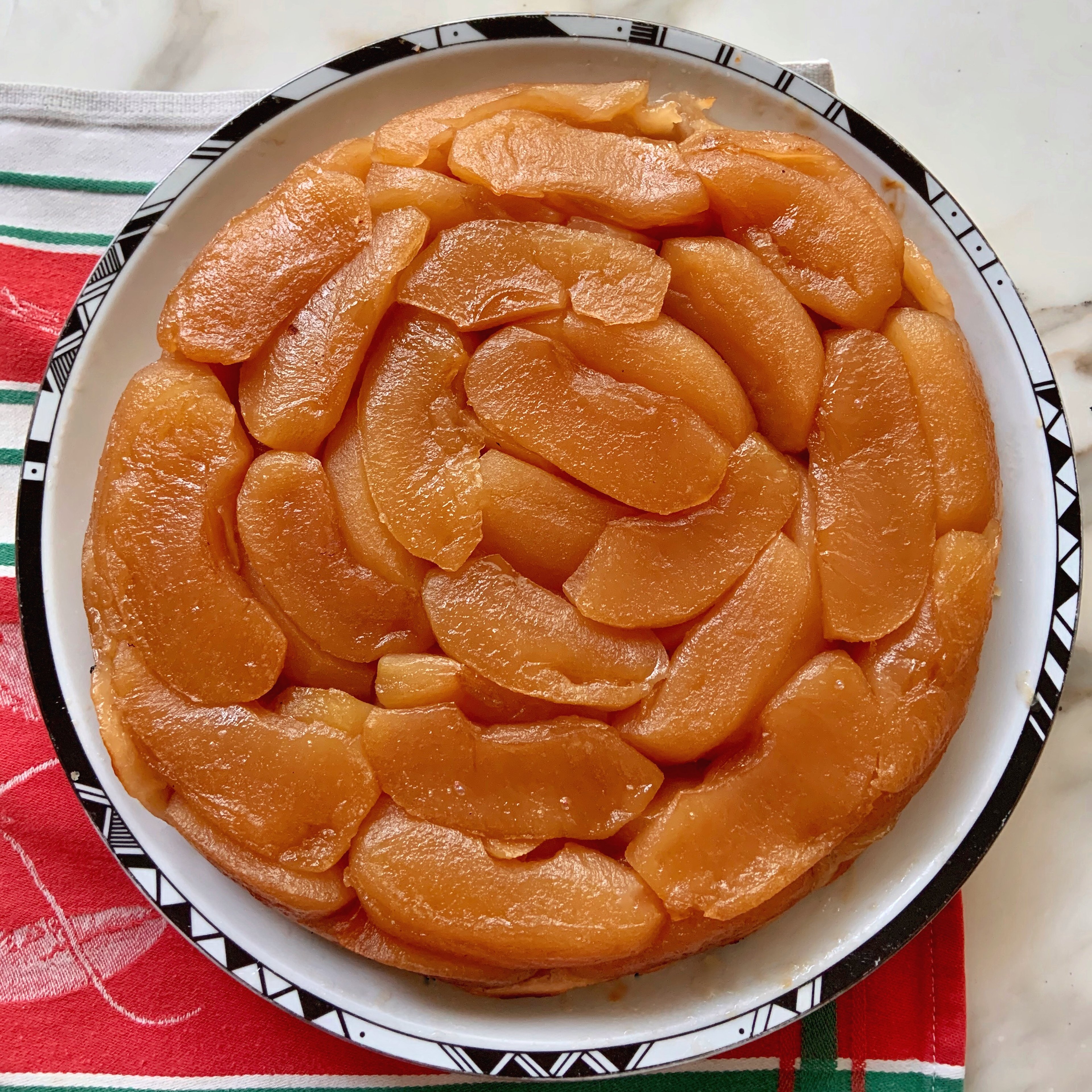 Tarte Tatin
"Traditional French dessert, it would always warm me up in the winter and end a meal perfectly!"
Utensils
knife, oven, Pan, 2 cooking spoons, silicone cake mold
Step 1/ 11

Peel, empty, and cut the apples into quarters (or smaller if desired). Bear in mind these will shrink during baking.

Step 2/ 11

Preheat the oven to 160°C

Step 3/ 11

2 cl

water

56¼ g

brown sugar

In a pan, heat the water and sugar until you get a caramel colouring.

Step 4/ 11

Take the pan off the heat and add the butter little by little, mix in until the butter is fully melted.

Step 5/ 11

Pour the caramel into the cake tray and let cool

Step 6/ 11

Put the apples in tightly, they should exceed the pot size

Step 7/ 11

Cook in oven for 1.5 hours, then remove and allow to cool

Step 8/ 11

Place the puff pastry on top of the apples and press down on the sides to wrap, ensuring apples are covered in caramel.

Step 9/ 11

Increase oven temperature to 170°C and cook for another 35 minutes

Step 10/ 11

Allow tart to cool in fridge for minimum 2 hours

Step 11/ 11

Empty tray upside down onto a plate and serve with plain yoghurt, cream, or vanilla ice cream

Enjoy your meal!
More delicious ideas for you