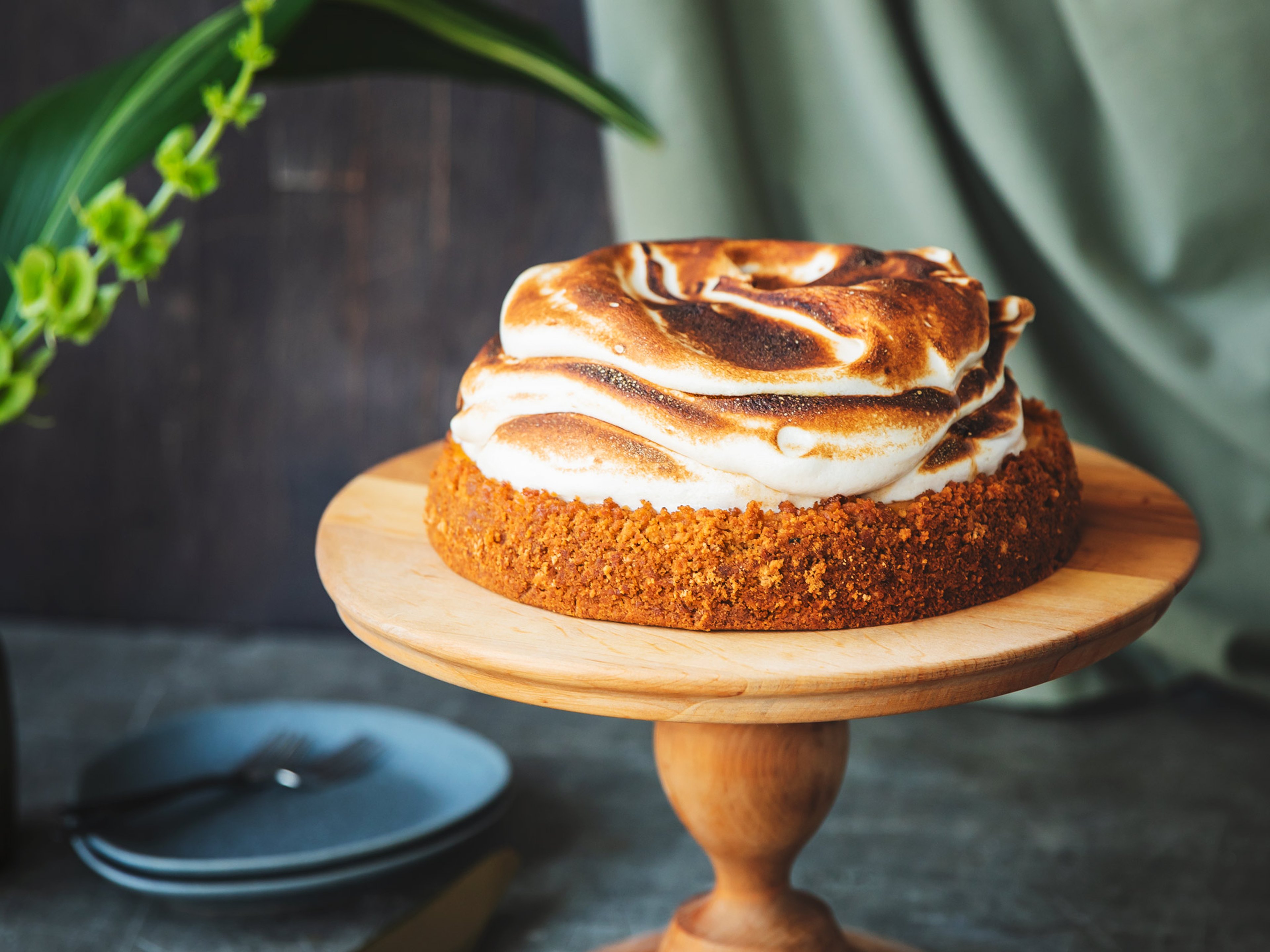 Sweet potato meringue pie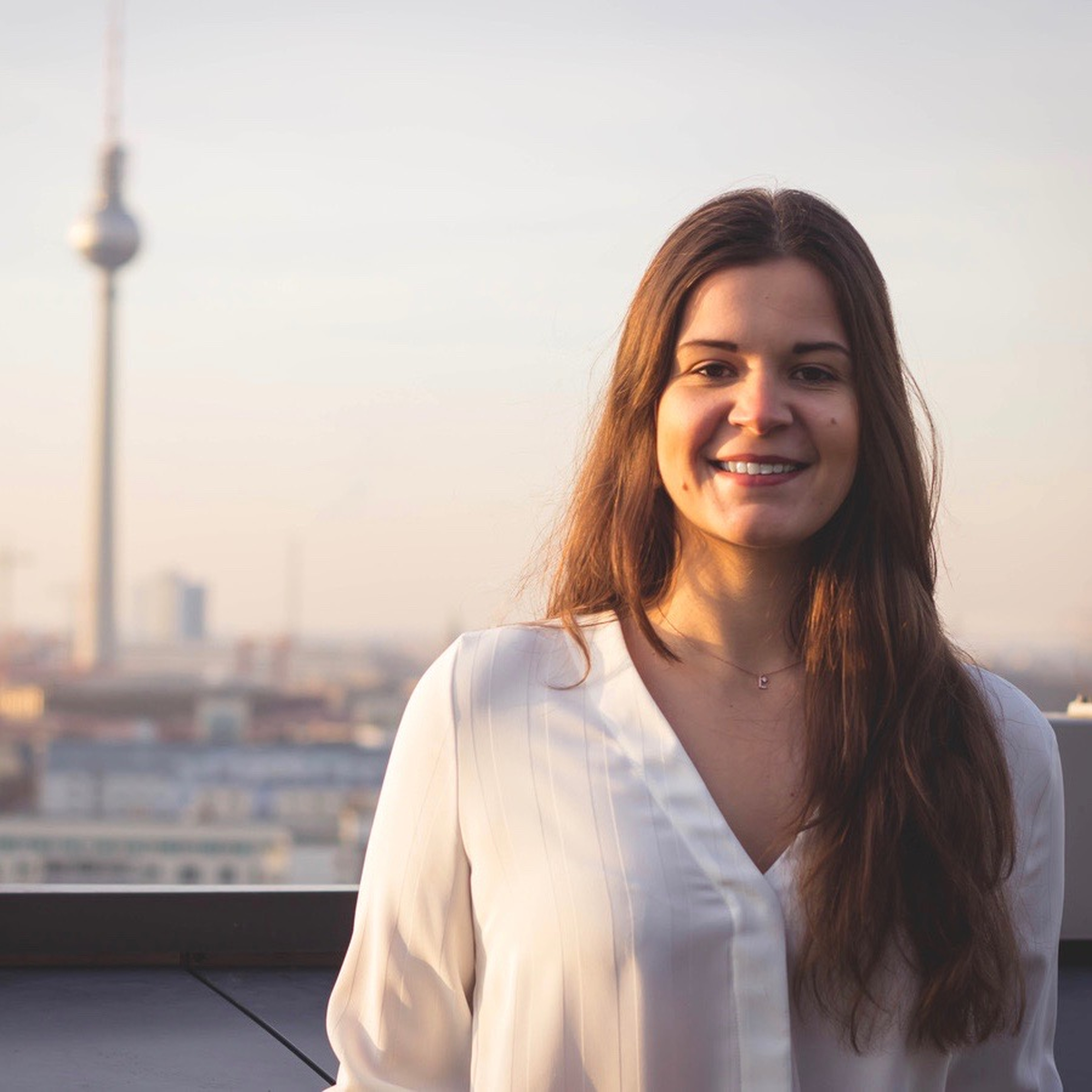 Utensils
3 ovens, baking sheet, food processor, immersion blender, potato masher, 2 bowls (large), saucepan (small), baking pan (8 in.), fine grater, 2 hand mixers with beaters, cutting board, knife, oven rack, plastic wrap
How to beat egg whites
How to crumble cookies neatly
Step 1/ 5

oven
baking sheet
food processor
immersion blender
potato masher

Preheat oven to 180°C/350°F. Pierce skin of sweet potatoes approx. 5 to 7 times with a fork. Then, place on a parchment-lined baking sheet, transfer to oven, and bake at 180°C/356°F for approx. 45 – 60 min. Let cool.

Step 2/ 5

36 g

graham crackers

20 g

unsalted butter

oven
bowl (large)
saucepan (small)
baking pan (8 in.)

Meanwhile, place the graham crackers into a food processor and process until sandy in texture. Add to a large bowl. Melt half of the butter in a small saucepan, add to the graham crackers. Line the base of a baking pan with parchment paper, press mixture into the bottom and up the edges slightly to create a rim of approx. 2.5 cm/1 in./. Bake at 180°C /350°F for approx. 10 min., until light golden brown.

Step 3/ 5

⅝

eggs

20 g

unsalted butter

20 g

raw sugar

20 ml

evaporated milk

20 ml

sweetened condensed milk

⅜ tsp

ground cinnamon

¼ tsp

ground nutmeg

¼ tsp

vanilla extract

¼ tsp

ginger

¼ tsp

lemon juice

salt

fine grater
bowl (large)
hand mixer with beaters

Cut the baked sweet potatoes lengthwise and scoop out the flesh and mash until smooth. Peel and grate fresh ginger. In a large bowl, use a hand mixer with beaters to mix together the cooled down sweet potato mash, eggs, remaining butter, brown sugar, evaporated milk, sweetened condensed milk, ground cinnamon, ground nutmeg, vanilla extract, fresh ginger, lemon juice, and a pinch of salt.

Step 4/ 5

oven
cutting board
knife
oven rack
plastic wrap

Coarsely chop pecans and spread onto pie crust. Add filling to crust and bake in a preheated oven at 180°C/350°F for approx. 50 min. until just set. Remove from oven and let cool on an oven rack. Cover in plastic wrap and store in the fridge for at least 4 hrs. or up to overnight.

Step 5/ 5

¾

egg whites

28 g

maple syrup

¼ tsp

vanilla bean paste

¼ pinch

salt

For the meringue, preheat oven to 200°C/400°F. Use a hand mixer with beaters beat egg whites with a pinch of salt until stiff. As soon as soft peaks form, gradually add maple syrup and vanilla bean paste. Beat for approx. 3 more min., until peaks are stiff and glossy. Spoon meringue on top of the pie filling. Bake in preheated oven at 200°C/400°F for approx. 7 - 8 min. until lightly colored. Leave pie to cool to room temperature before serving. Enjoy!

Enjoy your meal!
More delicious ideas for you