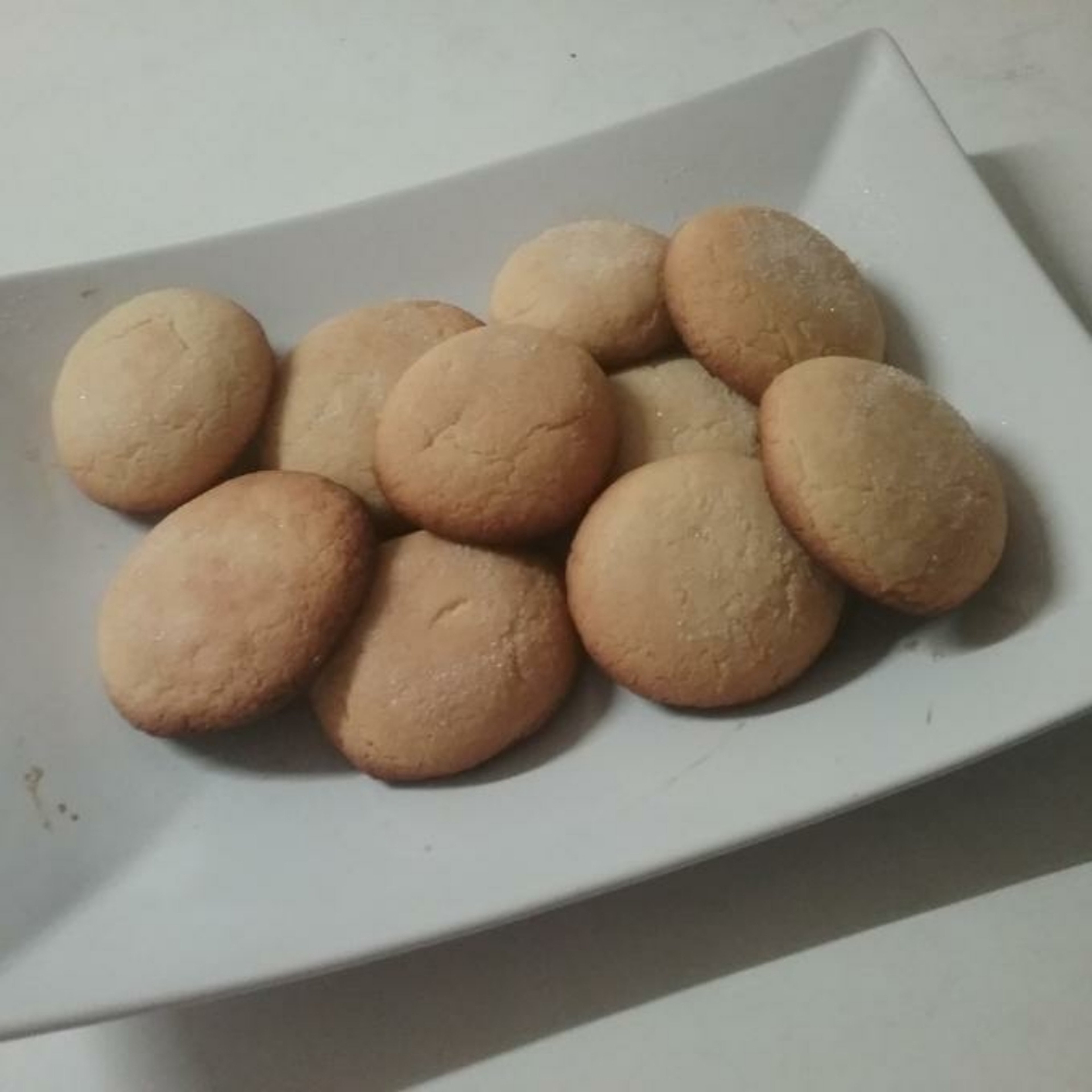 Sugared Lemon Cookies
"I really like this recipe and made it on my own by getting a few tips here and there. Please not that for the ingredients that have no measurements, they are to be measured in cups. Trust me and do give these soft, chewy and delicate cookies a go. If you really liked this recipe and felt that it was worth trying, don't forget to give a like :)"
Utensils
oven, baking sheet(s), 1 cup, 2 whisks
Step 1/ 6

To begin with, preheat your oven to 350° and lay a/some baking sheet(s) on your tray.

Step 2/ 6

¼

All-purpose flour

⅛ tsp

baking soda

⅛ tsp

baking powder

⅛ tsp

salt

Mix the flour, baking soda, baking powder and salt in a small bowl. Set it aside after you have done it.

Step 3/ 6

⅓ tbsp

lemon juice

⅛

sugar

⅛

unsalted butter

⅛

egg

⅛

vanilla extract

Take another bowl and start mixing the sugar, butter, lemon juice, egg, and vanilla essence.

Step 4/ 6

Gradually start mixing everything together by putting the dry ingredients into the wet ingredients slowly.

Step 5/ 6

Take the finished batter and roll it into balls. Place it adjacently on the baking sheet, leaving 1 inch/3 centimetres between each ball. After that, sprinkle sugar generously on top of the balls.

Step 6/ 6

Pop these cuties in the oven for a good 8-10 minutes. Finally, (finally!!) take 'em out and let them be in the baking sheet for 2 minutes. After that, yep, you guessed it, ENJOY!

Enjoy your meal!
More delicious ideas for you