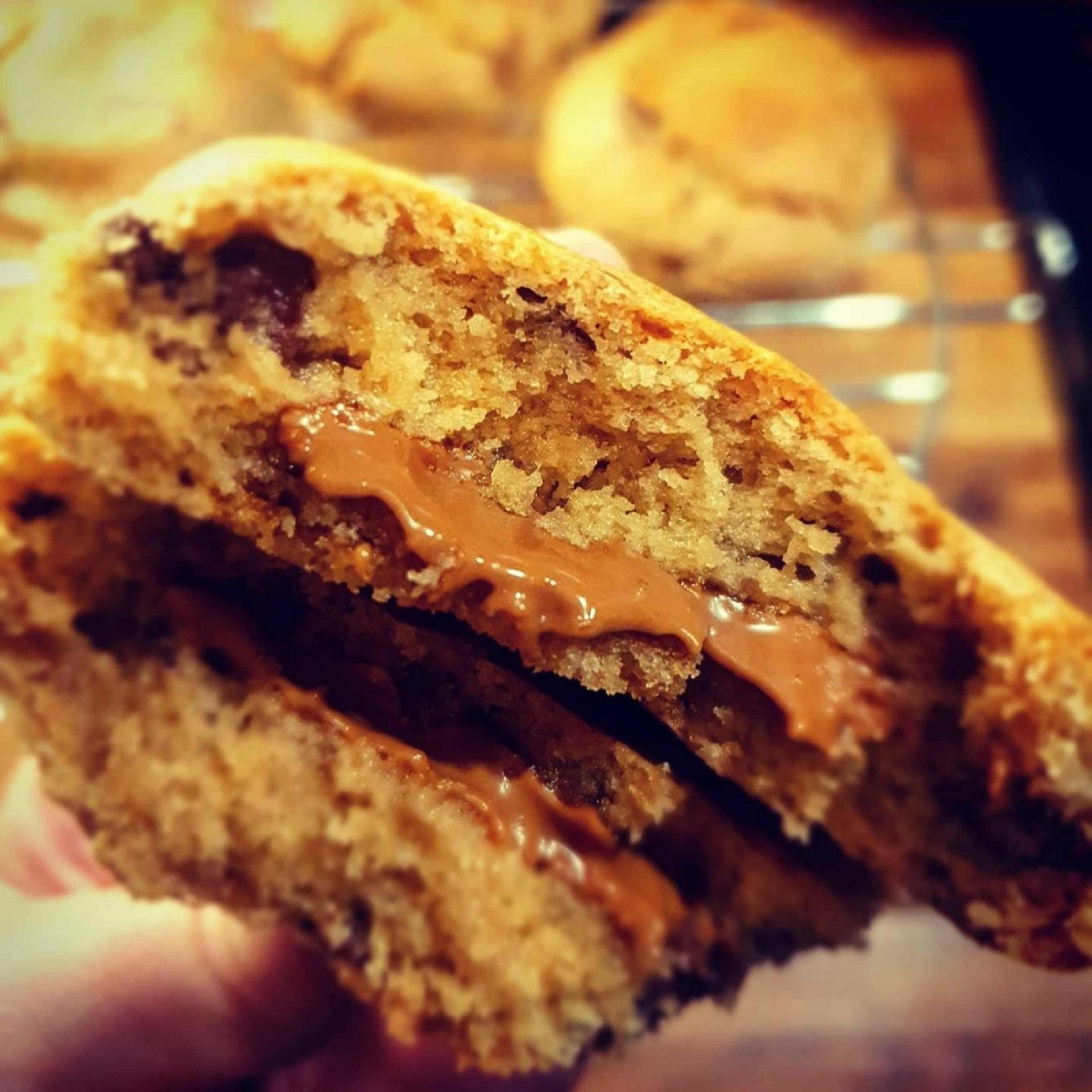 Stuffed chocolate chip cookies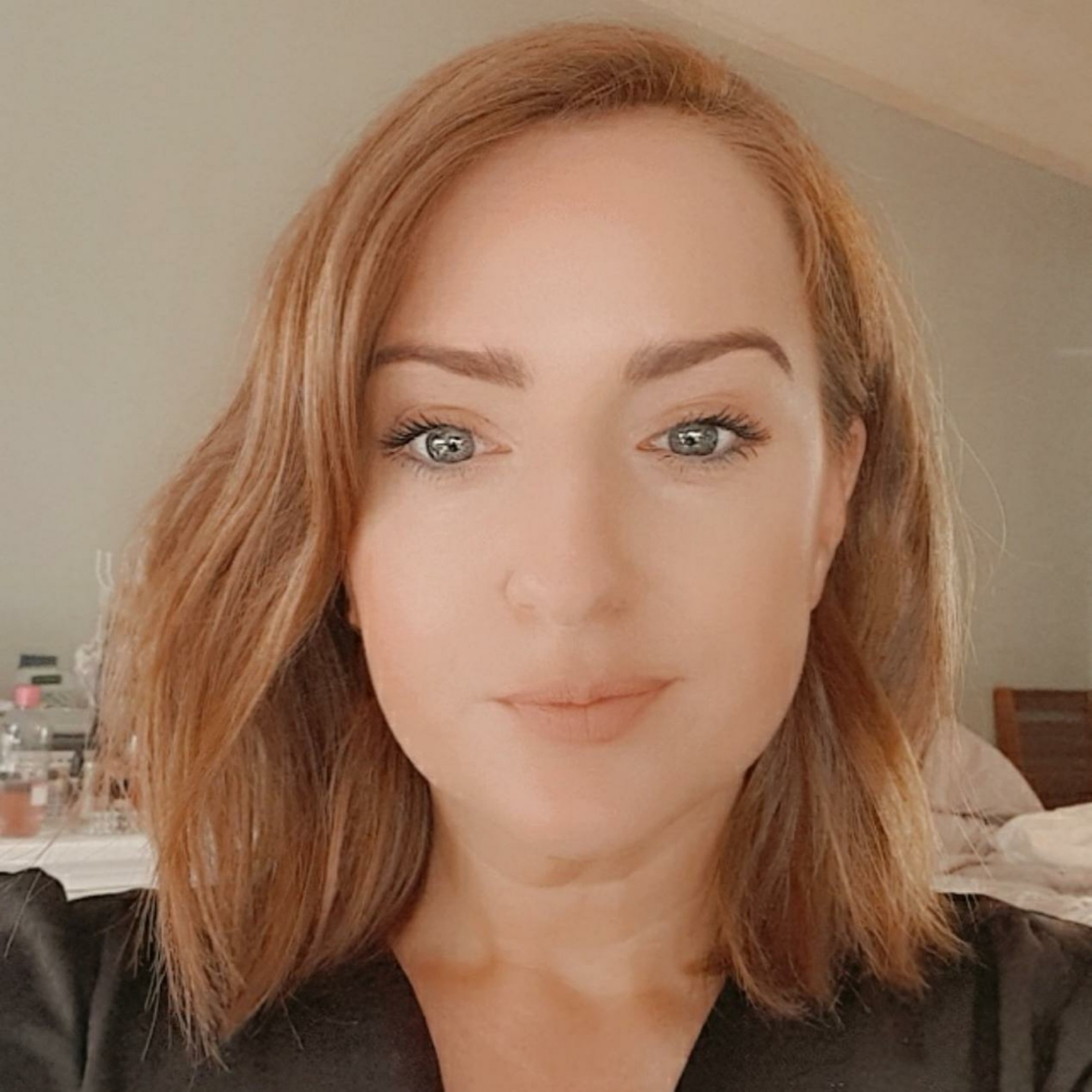 "My favourite type of cookie! Soft and gooey and such a treat!"
Step 1/ 8

Freeze the x9 individual tbsps of biscoff for about 30-45 mins (tip: lay them out on a baking sheet or in a soft mould ice cube tray to freeze!) They need to be very cold so they don't melt when working them into the cookie dough later.

Step 2/ 8

Melt the butter slightly and mix with the sugar until smooth.

Step 3/ 8

Add the egg and vanilla to your mixture.

Step 4/ 8

Add the flour, bicarb and baking powder to your mixture to form the cookie dough base.

Step 5/ 8

Mix in the chocolate chunks evenly.

Step 6/ 8

Get the cooled biscoff pieces and roll out x9 cookie dough balls by hand. Place the biscoff in the middle of each ball, making sure it's covered by the cookie dough.

Step 7/ 8

Place the balls on a lined baking tray (you don't need to flatten them) and cook for approx. 15 mins on 200c (conventional oven) - may have to adjust times slightly depending on your oven.

Step 8/ 8

Once removed from the oven, allow the cookies to rest for at least 10 minutes (ideally on a cooling rack, but on the baking tray will do too).

Enjoy your meal!
More delicious ideas for you