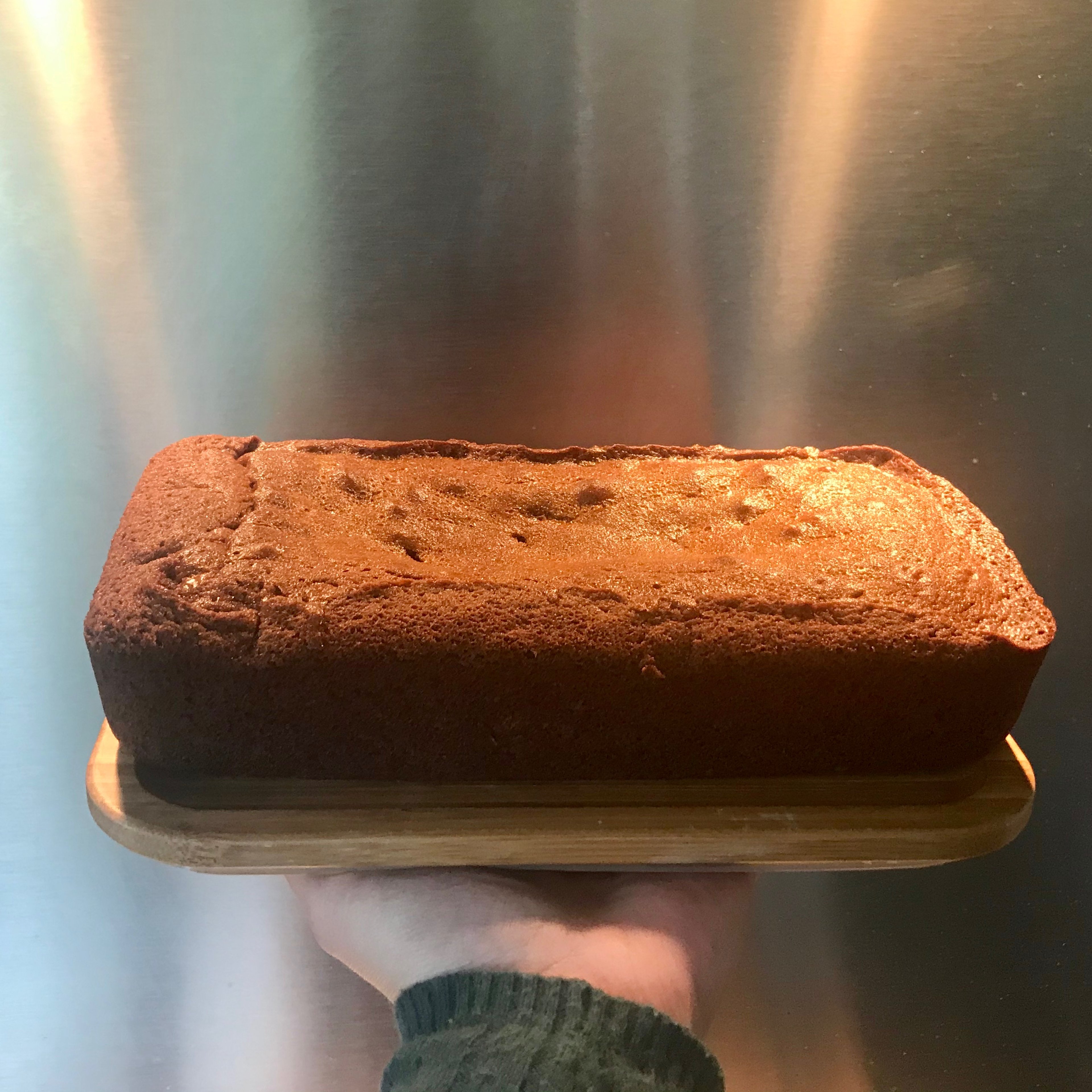 Sticky Ginger Cake
"A family favourite is to have it warm with hot custard! Or have it as an afternoon snack with a cup of tea! Or even have for breakfast, your choice!!"
Ingredients
Tsp- syrup from stem ginger (optional)
Step 1/ 9

Preheat oven to 160 degrees/gas mark 4. Grease and line cake loaf tin

Step 2/ 9

Mix the spices together in a bowl with the plain flour and bicarbonate of soda.

Step 3/ 9

Add the cubes of butter and mix/rub together until it resembles breadcrumbs.

Step 4/ 9

Put the sugar, treacle, syrup and ginger syrup in a saucepan. Heat gently and stir through until all sugar is dissolved.

Step 5/ 9

Add the stem ginger (finely chopped) to the flour, mix until evenly distributed.

Step 6/ 9

Whilst mixing, slowly pour in the syrupy mixture until all combined and smooth and sticky in texture.

Step 7/ 9

Add the beaten egg and beat vigorously until combined and it is smooth in texture.

Step 8/ 9

Pour mixture into cake loaf tin and pop in oven for around 45 mins, until it is well risen and firm.

Step 9/ 9

Once cooked, leave it to cool out of the cake tin. And EAT!

Enjoy your meal!
More delicious ideas for you