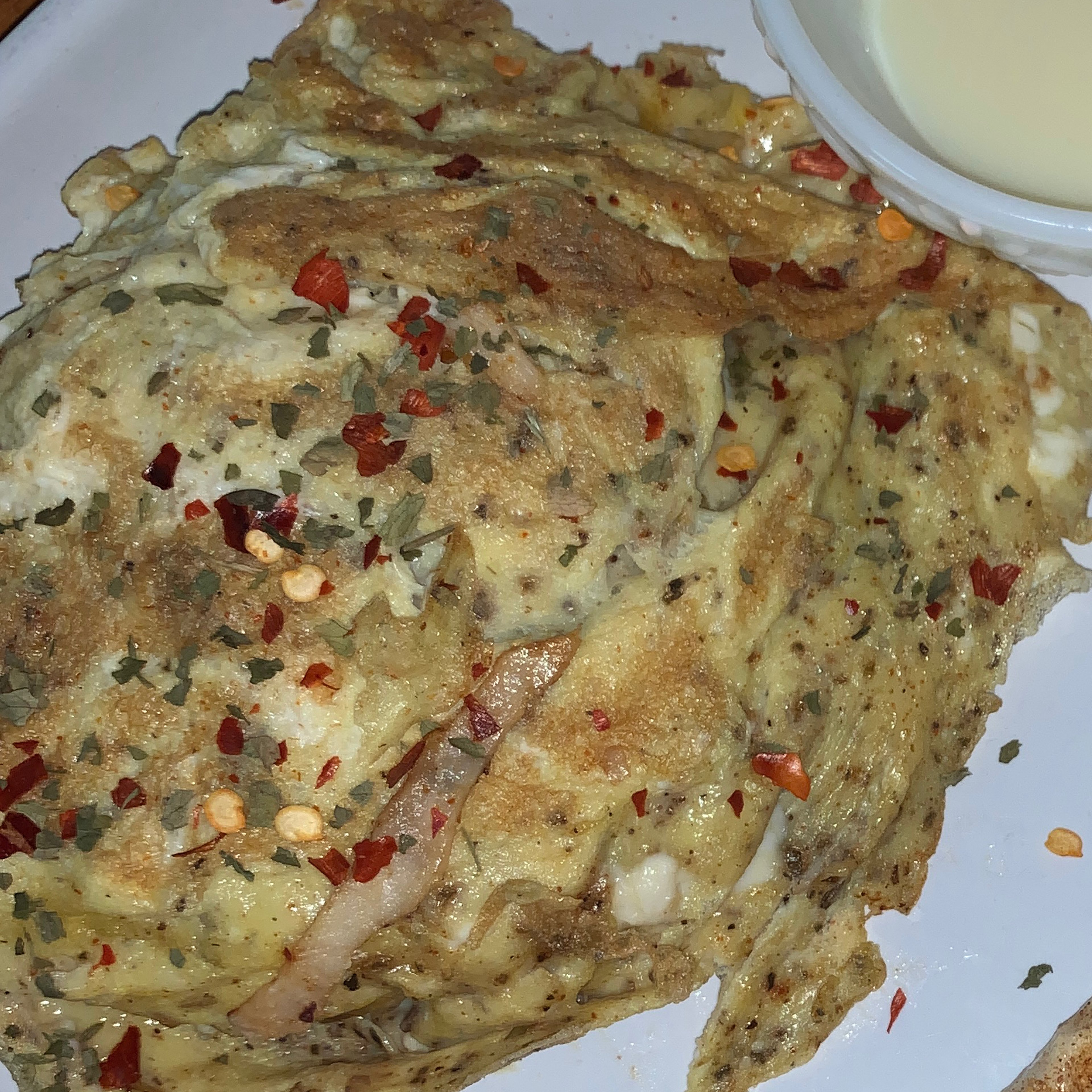 Spinach chicken omelette
"I didn't have much in my refrigerator but I made do with ingredients I had on hand and it turned out delicious. Enjoy!"
Ingredients
deli chicken breast slice
Step 1/ 4

2 cup

spinach

2 clove

garlic

2 tbsp

Olive oil

Pour olive oil onto medium high pan. Dice garlic clove and cut off spinach stems. Place both ingredients into pan until spinach is fully cooked. Set aside and roughly chop.

Step 2/ 4

2 tbsp

Italian seasoning

2 tbsp

garlic powder

2 tsp

smoked paprika powder

3 tbsp

Butter

Whisk eggs, garlic powder, paprika, Italian seasoning, salt and pepper in a bowl. Add butter onto medium-high pan and let melt. Once melted add in the egg mixture and push the cooked sides into the center of the pan allowing uncooked eggs flow into empty spaces.

Step 3/ 4

4 oz

ricotta cheese

4

eggs (large)

4 oz

mozzarella cheese

2 slice

deli chicken breast slice

2 pinch

salt

2 pinch

Pepper

As eggs continue to cook, add in feta, spinach, mozzarella, sliced chicken breast. Fold over and let sit for 30 seconds on each side.

Step 4/ 4

2 pinch

Pepper flakes

grated Parmesan cheese

Serve on a plate and add pepper flakes and parm cheese to garnish.

Enjoy your meal!
More delicious ideas for you