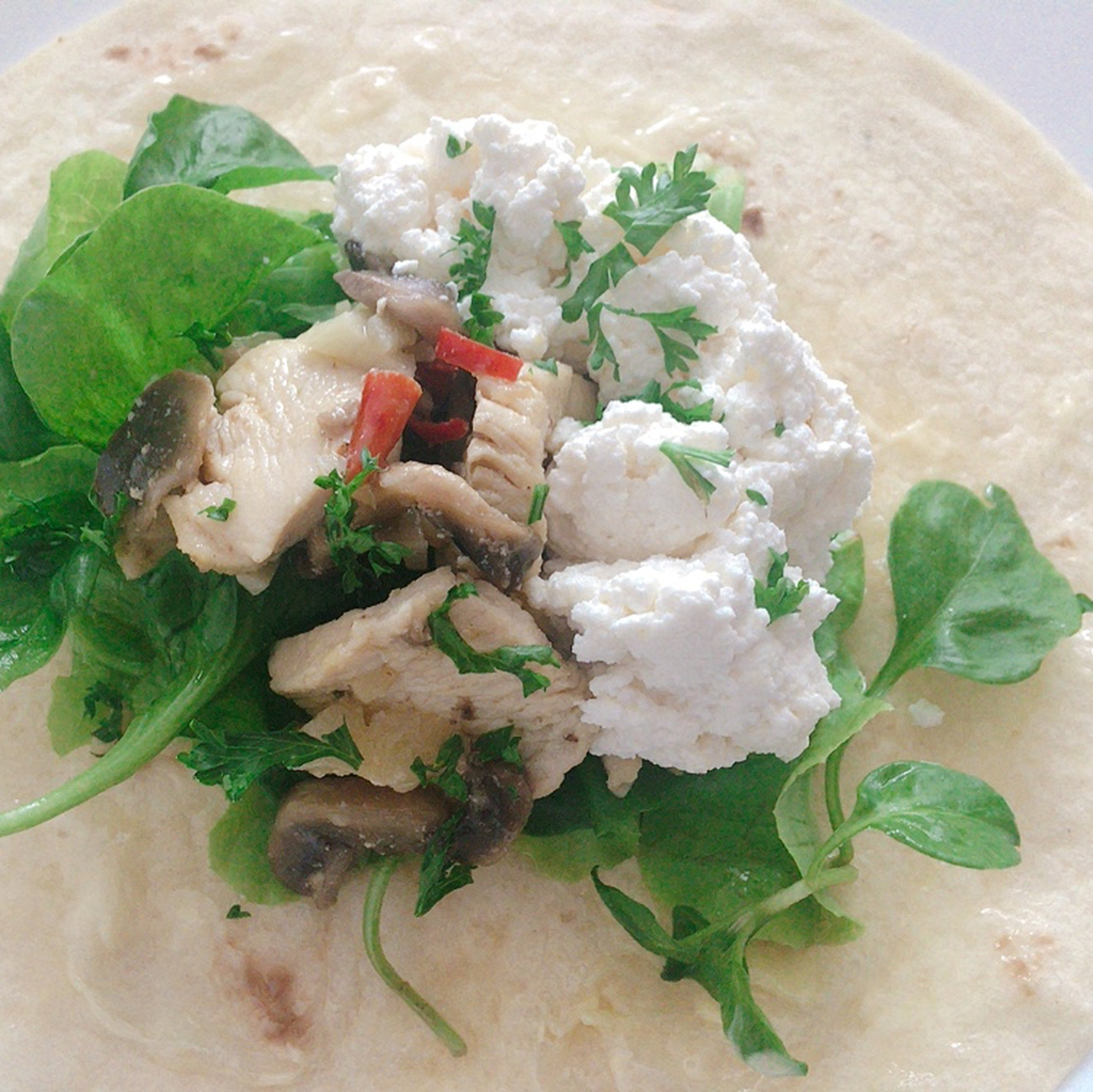 Homemade Cottage Cheese Wrap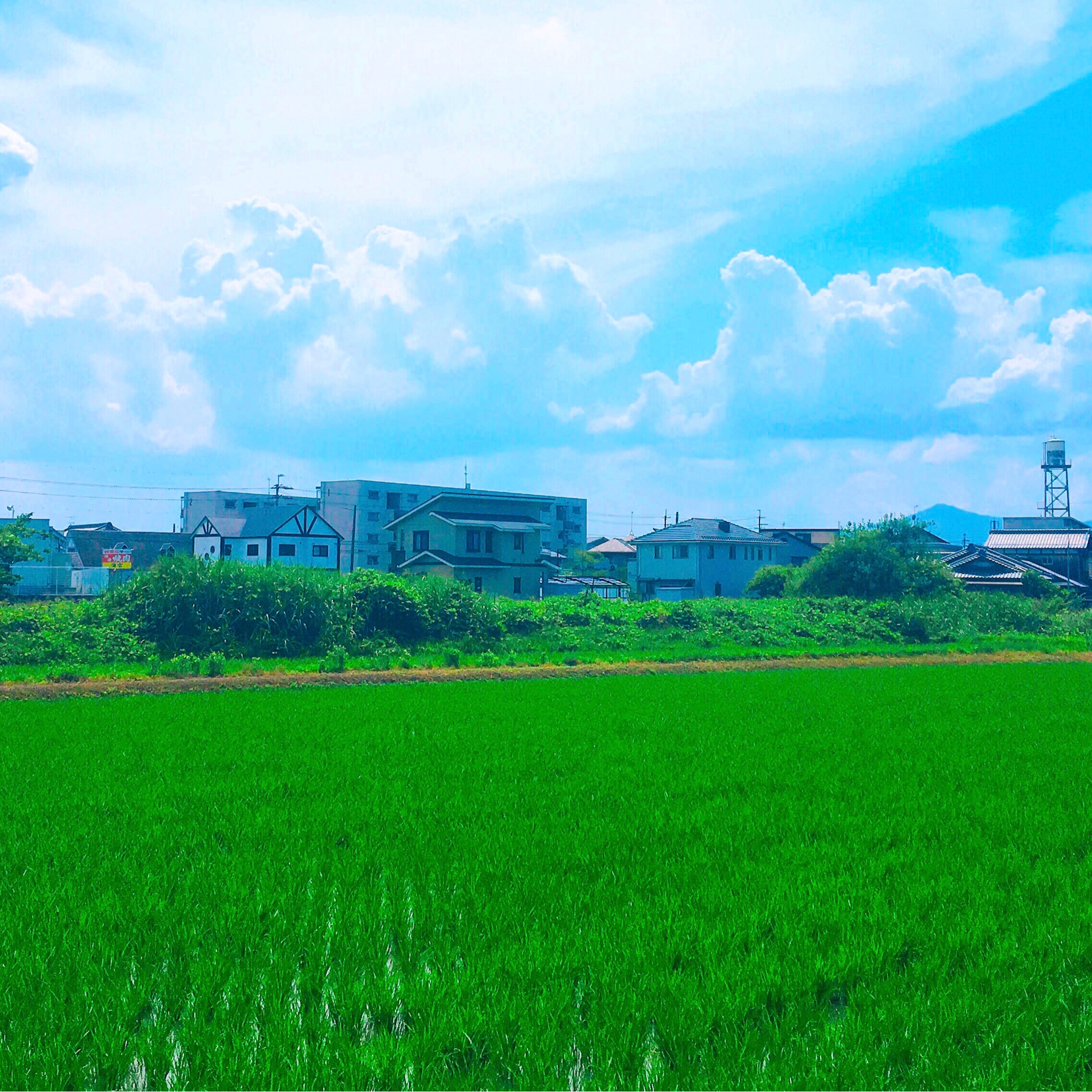 "Did you know it's so simple and easy to make your own fresh cheese at home? You just need a few ingredients that you already have in the kitchen. Adding it to a dish brightens and elevates your usual weekend brunch!"
Utensils
pot, colander, cheese cloth, bowl, 2 frying pans
Step 1/ 6

Pour whole milk into a pot. Heat slowly with medium-low heat and bring it to the boil. Make sure to stir it occasionally so that it doesn't burn at the bottom of the pot.

Step 2/ 6

Stop the heat and add white wine vinegar to the milk and stir slowly. White wine vinegar works as a curdling agent that separates the solid (curd) from liquid (whey) but it can be replaced with vinegar or lemon juice, depending on what you have in the kitchen. Soon after adding the acidic agent of your choice, the milk starts separating. Gently stir for a minute and rest it for 20 minutes.

Step 3/ 6

Place a cheese cloth (or muslin) over a colander. Set a bowl under the colander as well just so it can catch whey when straining. Pour the content of the pot into the colander and the curd (cheese) is collected inside the muslin. Cool it down and rinse it with running cold water. Squeeze it to drain the water in the end. We don't use whey for this dish but you can keep it for another dish if you like as it's a great source of nutrition.

Step 4/ 6

Transfer the cheese to an empty bowl and season it with salt. I like to add yogurt here to make it creamy texture. You can also use cream to bring it to your preferred consistency. The cheese is now ready. You can rest it in fridge while making the wrap filling.

Step 5/ 6

50 g

mushroom

4 cloves

garlic

1 tbsp

black pepper

2 tbsp

olive oil

1 tsp

chili flakes

150 g

chicken breasts

Now preparing the filling. Heat olive oil in a frying pan with the medium-low heat. Cut garlic into small pieces and add to the pan with chili flakes. When fragrance starts to come out and garlic turns brown, add chopped chicken meat and mushroom to the pan and stir-fry until cooked. Sprinkle salt and black pepper to lightly season it.

Step 6/ 6

2 sheets

tortillas

20 g

watercress

20 g

lettuce

5 g

butter

2 tbsp

balsamic vinegar

1 pinch

parsley

2 tsp

liver pâté (canned)

Warm up tortilla on a heated frying pan for a minute. Transfer tortilla to a plate and spread butter when it's still hot so butter nicely melts. If you have canned liver pâté, you can also spread it over as it adds good saltiness and flavour to the dish. Place the filling, watercress, lettuce and cottage cheese on tortilla. Sprinkle parsley and add a few drops of balsamic vinegar. Lastly, wrap it and enjoy the dish.

Enjoy your meal!
More delicious ideas for you