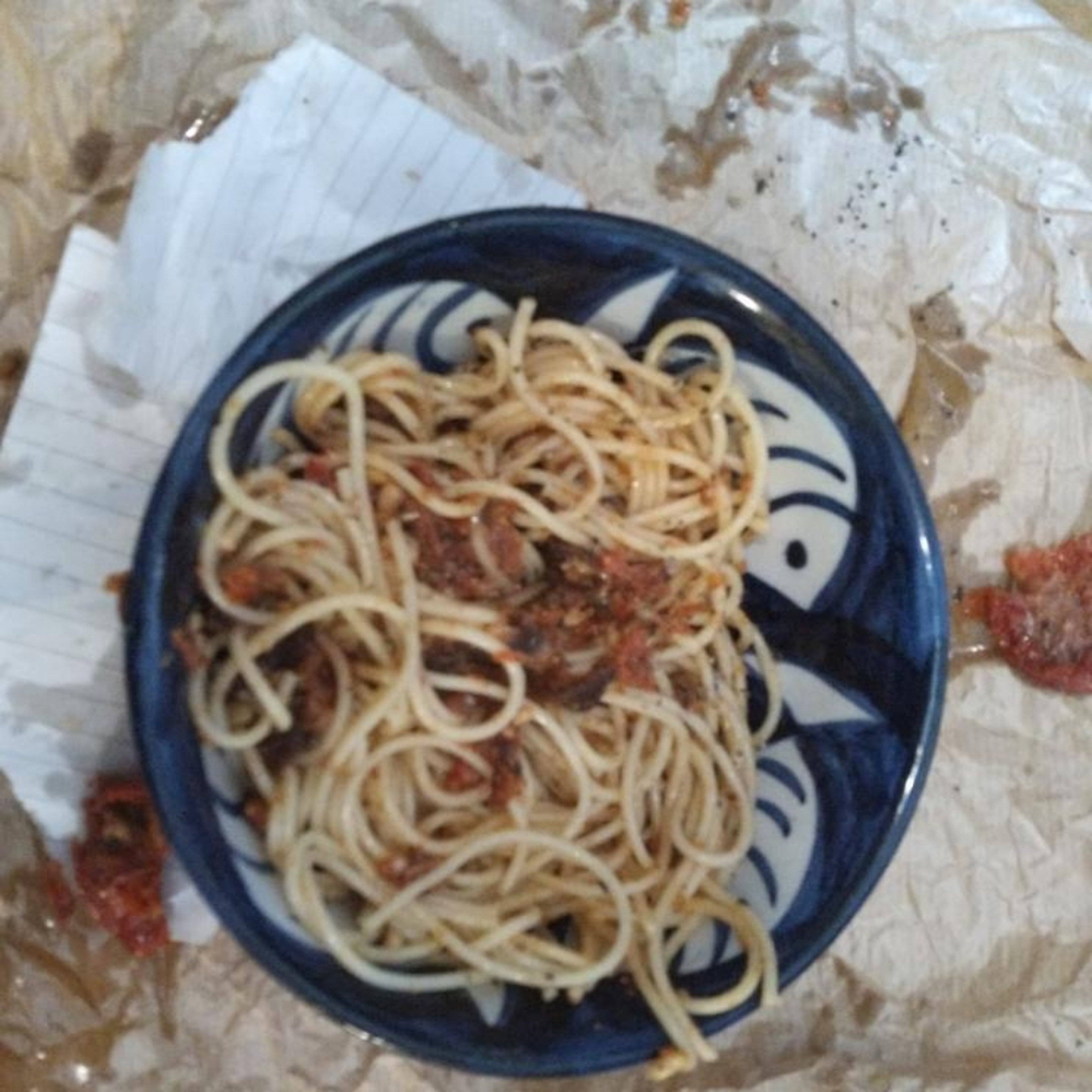 Spicy fig and dried herb red pesto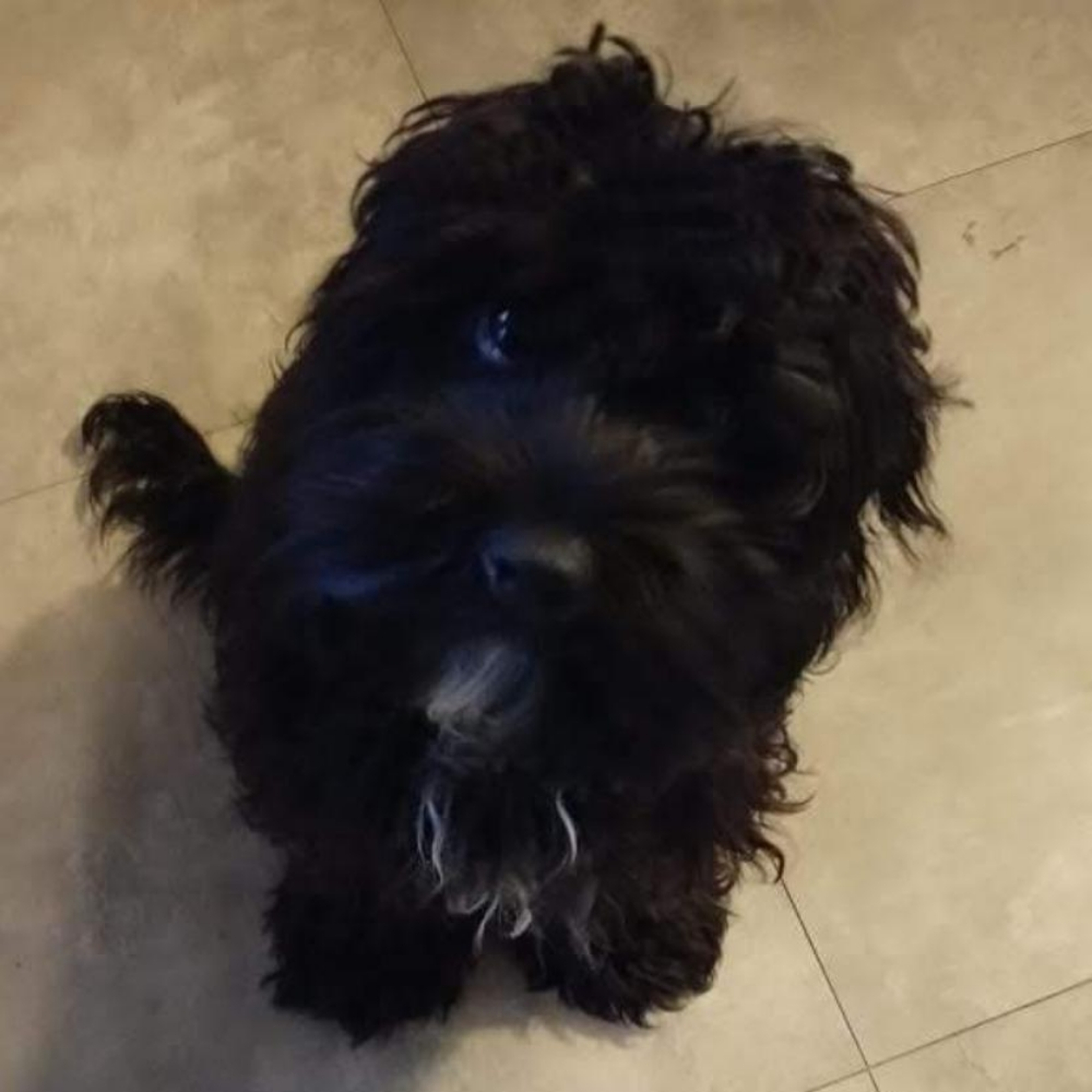 "I store the pine nuts and dried figs near to each other, and so I thought, what if I make some sort of pesto with the pine nuts, but add dried figs? So this recipe was born. I feel that dried herbs have a bad reputation, but they can give a dish tonnes of flavour, and they don't go off after a few days either, so it's a win-win!"
Ingredients
jarred roasted bell pepper (pre-cut into pieces)
Utensils
mortar and pestle, frying pan, spoon
Step 1/ 3

4

jarred roasted bell pepper (pre-cut into pieces)

4

sundried tomato in oil

juice of 1/2 lime

In a pestle and mortar, bash/grind the roasted red peppers and sun-dried tomatoes along with 2tbsp or so of the oil they come in (oil from either the peppers or tomatoes, or both, is fine). Squeeze in the lime juice and mix.

Step 2/ 3

3

dried figs

6

dried bird's eye chillis

2 tbsp

pine nuts

1 tsp

dried fenugreek leaf

1 tsp

dried mint leaf

Roughly chop/tear figs, and place in a small frying pan with the dried herbs, pine nuts and dried chillis. Toast everything over a medium high heat until the nuts are golden brown.

Step 3/ 3

Add the like nuts mix and grind in the pestle and mortar with the peppers and tomatoes. Add a bit more roasted pepper/sun-dried tomato oil if the sauce needs loosening up. If your mortar is small, like mine, just grind the pine nut mixture with a small amount of tomato/pepper mixture , then mix in with the rest of the tomato mixture. You may need to add the pine nut mixture in batches.

Enjoy your meal!
More delicious ideas for you