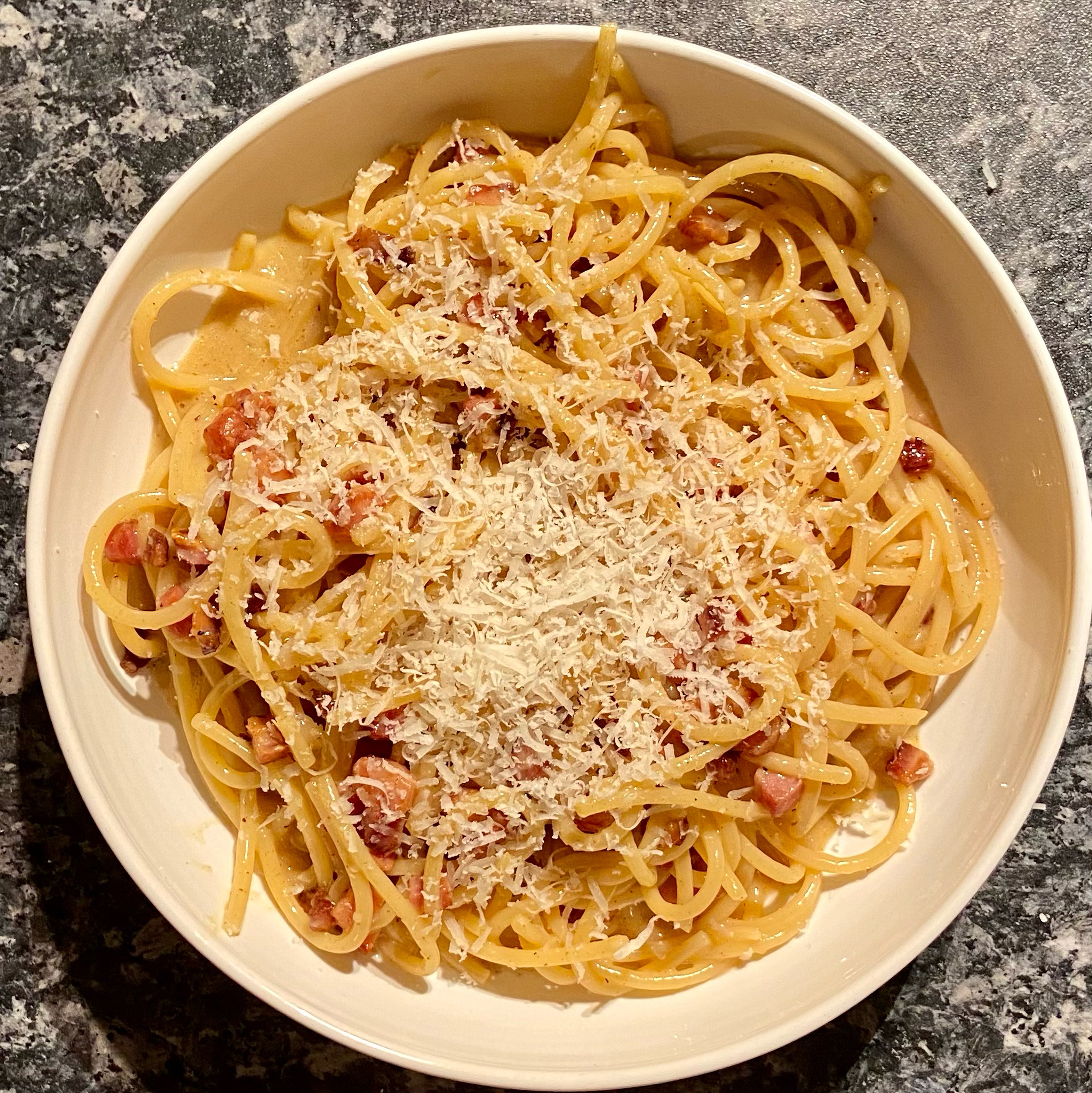 Spaghetti Carbonara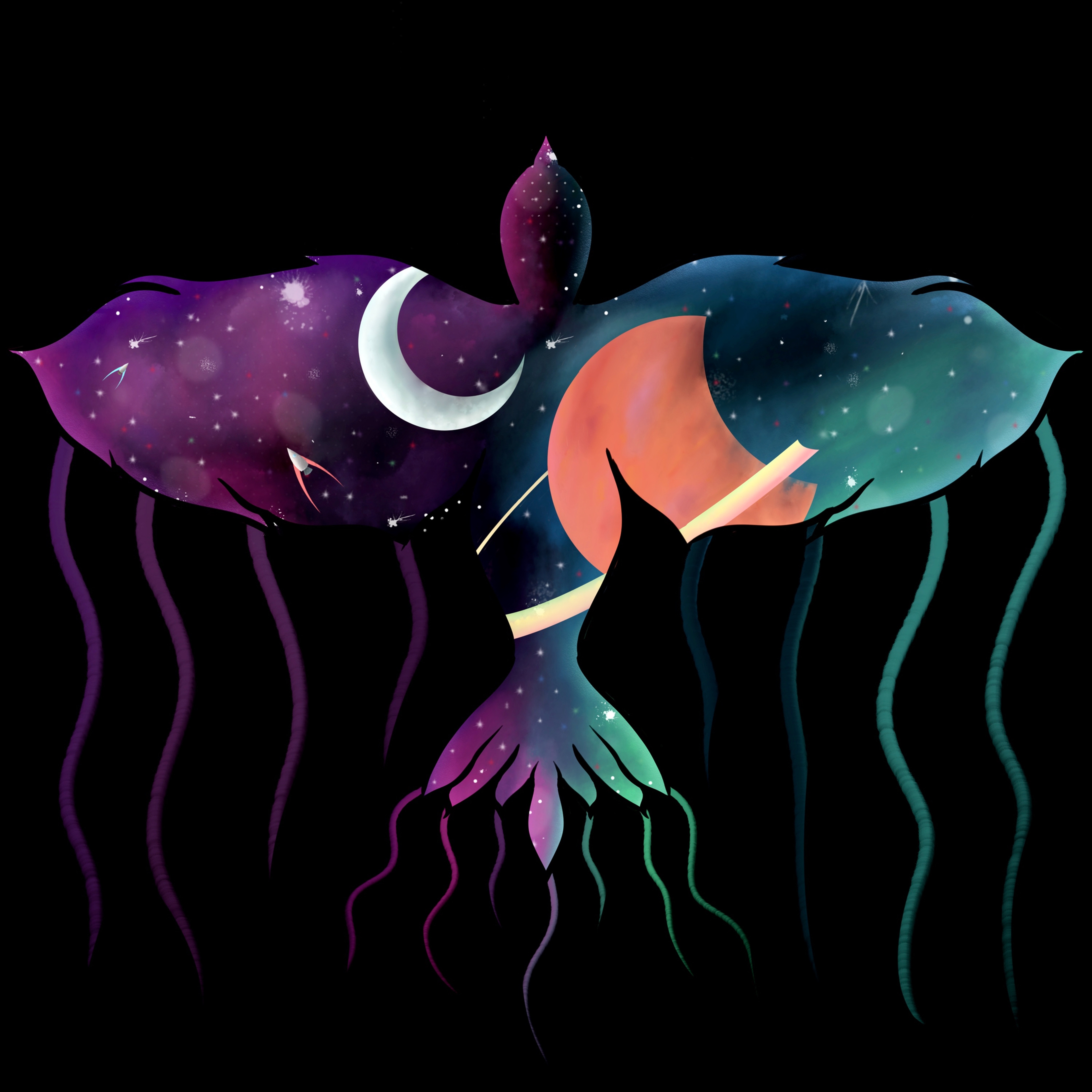 "A traditional way of making Spaghetti Carbonara - no cream necessary. Leave to sit for a minute and the sauce will slightly thicken. Don't add oil to the pasta as it will coat the pasta and the sauce won't stick."
Utensils
frying pan, saucepan, tongs
Step 1/ 8

Mise En Place. Set up ingredients and utensils.

Step 2/ 8

Place butter with a little oil to rise the burning temp on a low heat with garlic and some Parmesan rind. Place the water on for the pasta with a good pinch of salt. (Just below sea level concentrate).

Step 3/ 8

Add Pancetta to the pan - keep on a low heat so that the fat melts into the pan. Important for the sauce. Place the pasta into the water once boiling. Remember to cook for 1 minute less than the package says. It'll keep cooking once off the heat.

Step 4/ 8

Parmesan

3

egg yolks

black peppercorn

Mix egg yolks, grated Parmesan and black pepper.

Step 5/ 8

Remove the garlic and the rind from the pan.

Step 6/ 8

Turn off all heat sources once pasta is aldenté. Using tongs, place the spaghetti into the pancetta with a little of the starch water. Keep stirring and mixing until any sizzling has stopped.

Step 7/ 8

Add the egg mix and stir into the pan until is cooks through. You can add a little more starch for a wetter sauce. Grate in more Parma and pepper to taste.

Step 8/ 8

Top with Parmesan and curly parsley if you wish

Enjoy your meal!
More delicious ideas for you