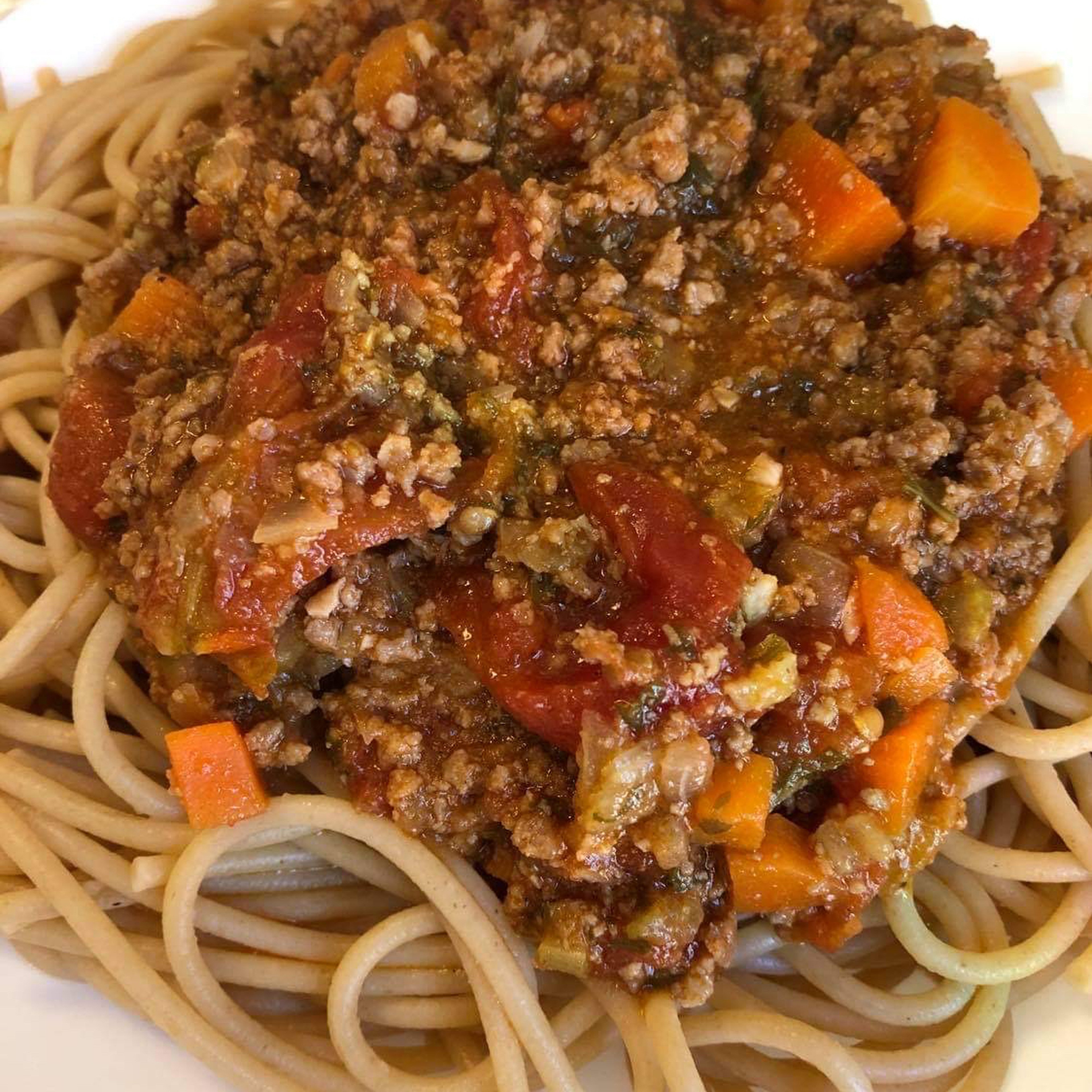 Spaghetti Bolognaise Instant Pot
Step 1/ 7

¼ tbsp

olive oil

½

onions

½

carrots

1¼

celery

Heat olive oil in the instant pot on the hottest saute function. Dice onions, carrots, celery. Cook for 8-10min.

Step 2/ 7

¼ kg

ground beef

¼ pinch

salt

¼ pinch

pepper

Add ground beef with salt and freshly ground pepper. Sauté, breaking the meat until brown and most of the juices evaporated.

Step 3/ 7

1¼ cloves

garlic

½ tbsp

tomato paste

Add garlic and tomato paste, cook for 1 minute.

Step 4/ 7

200 g

canned crushed tomatoes

30 ml

water

½ pinches

parsley

Stir in crushed tomatoes, water, 1/2 parsley. Bring to simmer. Place instant pot lid and set High Pressure for 20 minutes.

Step 5/ 7

Quick release. Switch to lowest sauté setting and bring to bubble uncovered. Simmer 5-10 minutes until the sauce is thickened.

Step 6/ 7

15 g

heavy cream

¼ pinch

ground nutmeg

Stir in heavy cream, 1/2 parsley, nutmeg. Season with salt and pepper.

Step 7/ 7

200 g

spaghetti

125 g

Parmesan cheese

Serve with spaghetti and hard cheese.

Enjoy your meal!
More delicious ideas for you