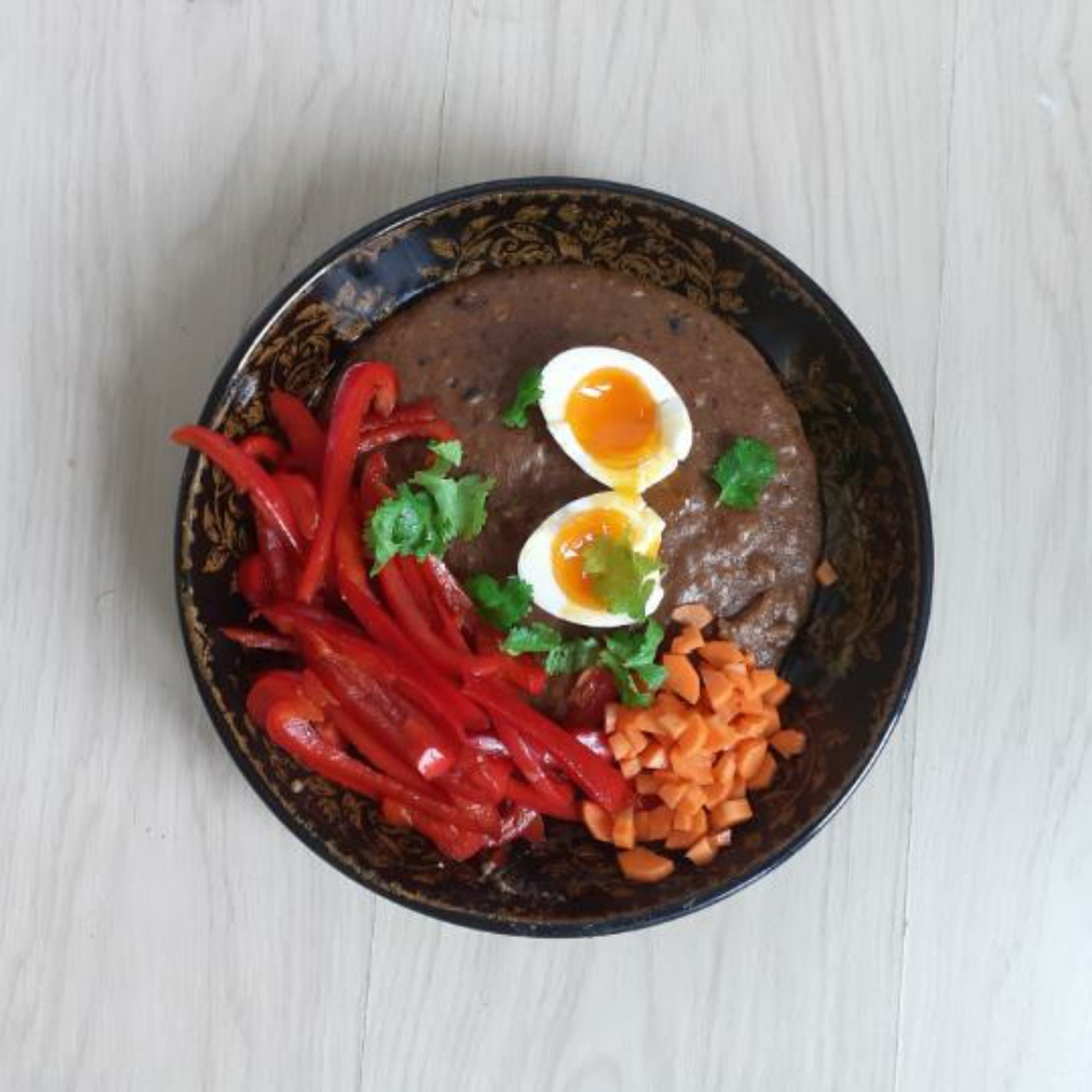 Soy oatmeal with veggies
"Inspired by Asian congee, but with extra spices and veggies."
Step 1/ 4

2

bell pepper

6 tbsp

sweet soy sauce

2 dash

chili powder

Cut the bell pepper into thin sticks. Marinate in a bowl with sweet soy sauce and a dash of chili power. Set aside.

Step 2/ 4

2

carrot

4 tbsp

soy sauce

2 clove

garlic

Dice the carrot and marinate in vinegar, soy sauce and a hint of chili powder, then set aside. Slice the garlic thinly.

Step 3/ 4

180 g

rolled oats

2 tbsp

butter

4 tsp

ginger syrup

1 l

vegetable broth

2

egg

white wine vinegar

Put the butter in a pot on medium fire and add garlic and ginger syrup. Mix until flavoured. Add the oats until they're warm, then slowly mix in the vegetable broth. Continue stirring until cooked. Add the leftover sweet soy sauce from the peppers. In the meantime, set water to boil. When it does, add vinegar and the egg. Set timer for 6 (soft egg) or 7 (more hard boiled) minutes .

Step 4/ 4

Serve the oatmeal with the vegetables on the side. Peel the egg, cut in half and place on the plate. Top with cilantro leaves.

Enjoy your meal!
More delicious ideas for you