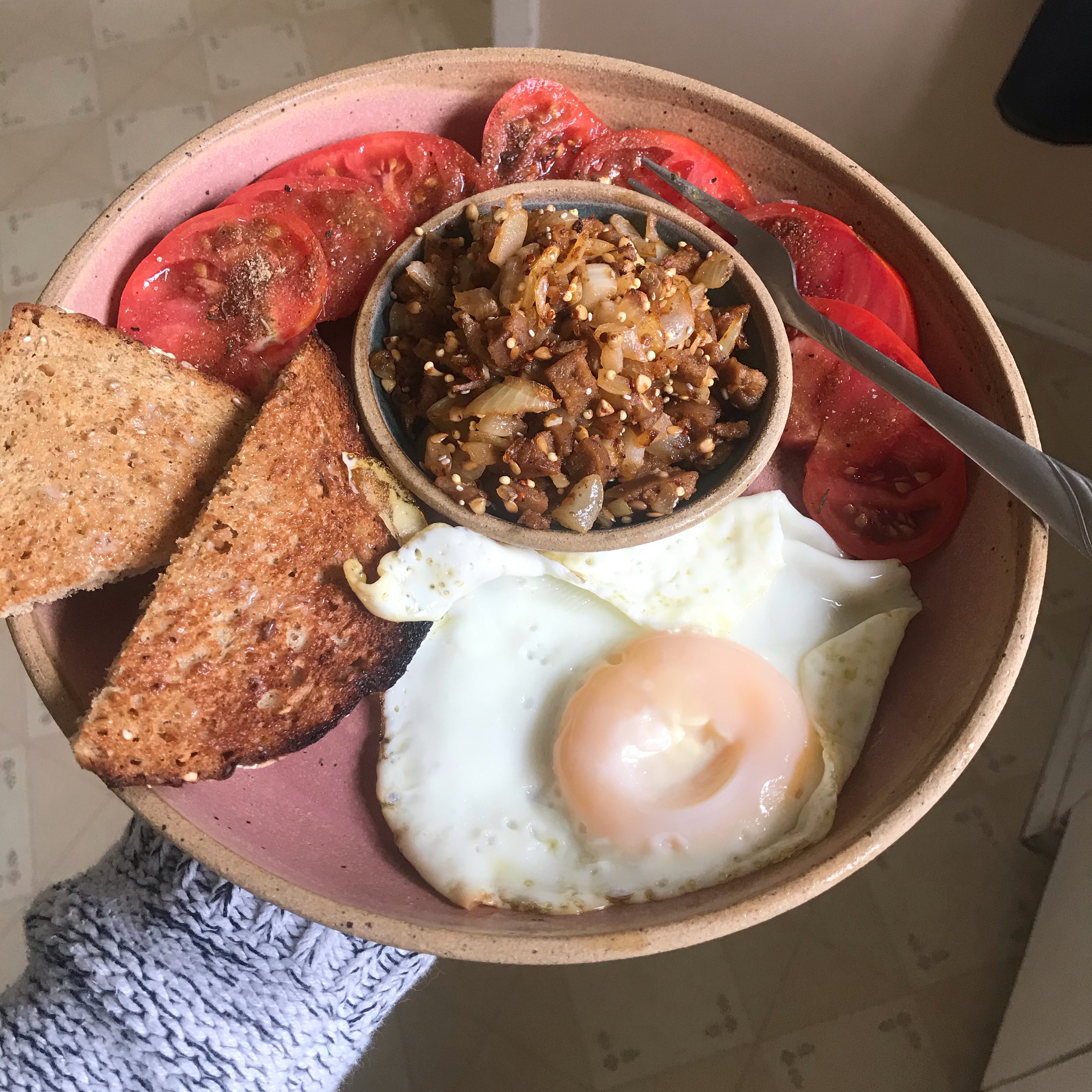 Soft Eggs w/Caramelized Onion & Seeds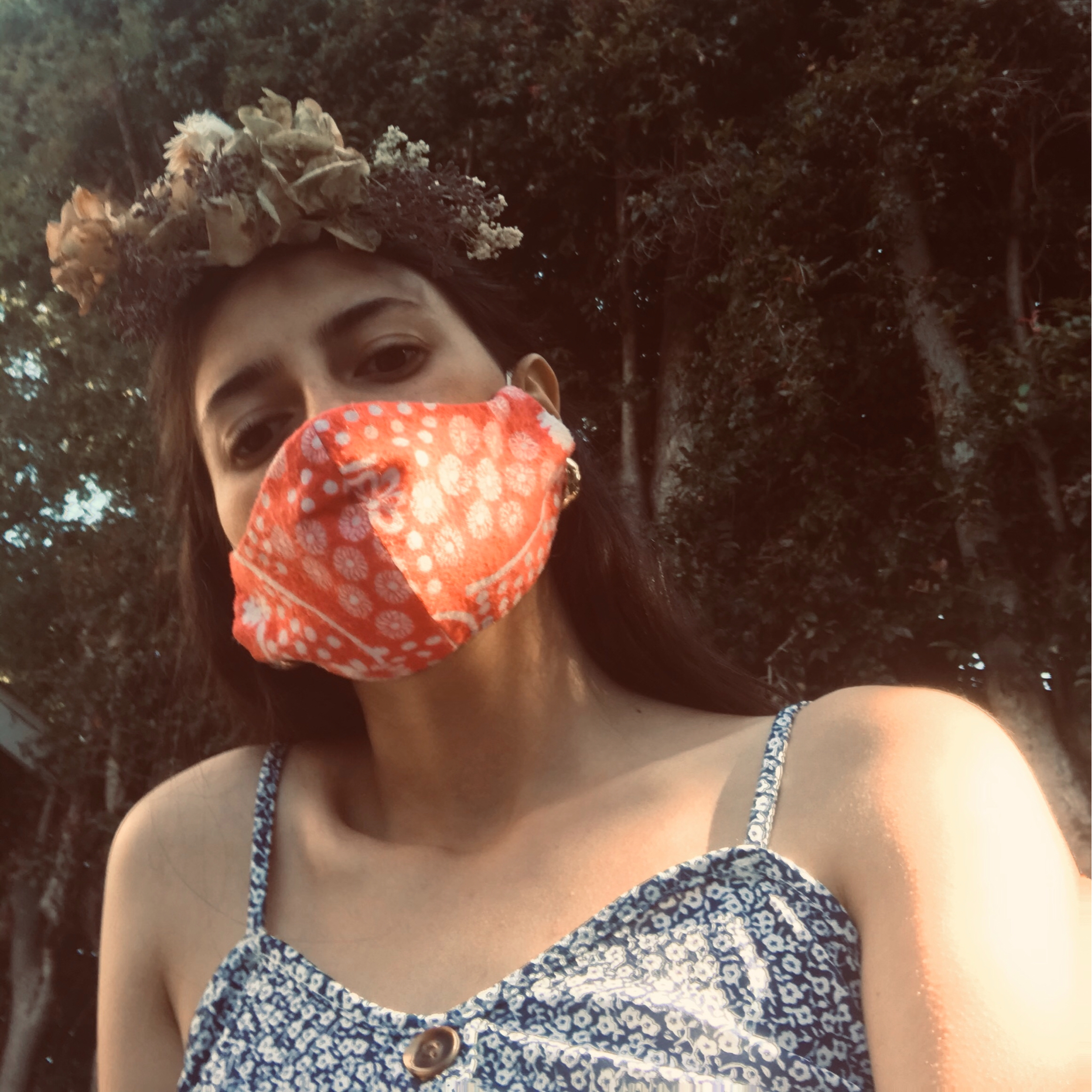 "Really simple, but ever so slightly fancy breakfast. The soft egg with caramelized onions had an indulgent rich vibe that I really enjoy. Hope you enjoy!"
Ingredients
Trader Joe's Super Seed Grain
Field Roast Breakfast Sausage Links
Step 1/ 4

½ bulb

onion

2

tomato

6

Field Roast Breakfast Sausage Links

2 slice

whole-grain wheat bread

Slice tomato and top with your favorite salty seasoning (I used Trader Joe's Umami seasoning). Cube onion and field roast sausages. Toast bread, add butter to toasted bread.

Step 2/ 4

4 tbsp

Trader Joe's Super Seed Grain

2 tsp

chili oil

Sauté onions and olive oil on medium-high heat until translucent. Add Salt. Stir occasionally until they gain a little color. Mix in sausage and cook for another 3 min. Remove from heat and set aside in a small bowl. Add chili oil and seeds.

Step 3/ 4

Heat butter in pan on medium-low. Crack in the egg. Cook until whites are nearly set, then add a lid and cook for another minute or two. Take off heat and transfer to plate once the egg is set to your liking.

Step 4/ 4

Bring it all together. Hopefully by now your seasoning as sunk into your tomato a bit. Dunk those toast slices into the soft egg, add a spoonful of seedy mix, and enjoy!

Enjoy your meal!
More delicious ideas for you