Shortcut stollen with white chocolate, pistachios, and candied mandarin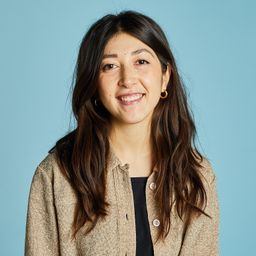 Utensils
cutting board, knife, 2 saucepans (small), 2 fine sieves, citrus press, oven rack, silicone baking mat, bowl (small), rubber spatula, food processor, kitchen machine with dough hook (e.g. Bosch OptiMUM), oven, rolling pin, pastry brush, baking sheet
Take an
easy quiz

and discover more recipes you'll love!
Step 1/ 4

⅞

mandarins

33⅓ g

sugar

8⅓ ml

dark rum

5 g

dried cranberries

cutting board
knife
saucepan (small)
fine sieve
citrus press
oven rack
silicone baking mat
bowl (small)
rubber spatula

Peel washed mandarins, trimming and discarding the ends. Cut into thick strips and remove as much white pith possible, then dice each strip and transfer to a small saucepan. Cover with water and bring to a boil. Let cook for approx. 5 min., then drain using a fine sieve and return mandarin to the saucepan. Squeeze peeled mandarins using a citrus press. Add juice and some sugar to the pan. Bring to a boil and let cook until all the liquid has evaporated. Place on an oven rack lined with a silicone baking mat and let dry overnight. Once dry, add dark rum and cranberries. Stir to combine, then set aside and let soak.

Step 2/ 4

20⅞ g

pistachios

13⅓ g

white chocolate

83⅓ g

flour

⅜ tsp

baking powder

⅓ tsp

vanilla sugar

⅛ tsp

ground nutmeg

⅛ tsp

ground cinnamon

⅛ tsp

salt

41⅔ g

quark

20⅞ g

unsalted butter

⅓

eggs

20⅞ g

sugar

food processor
kitchen machine with dough hook (e.g. Bosch OptiMUM)

Transfer pistachios to a food processor and chop. Set aside, then chop white chocolate and set aside. Weigh out the flour in a kitchen machine with dough hook. Add baking powder, sugar, vanilla sugar, nutmeg, cinnamon, salt, quark, butter, and eggs and mix on low speed. Increase to medium speed after approx. 1 min. and knead for approx. 5 min. more. Add chopped pistachios and white chocolate, as well as the drained, candied mandarins and cranberries. Mix thoroughly on medium speed for approx. 3 min. then let rest at room temperature for approx. 1 hr.

Step 3/ 4

oven
rolling pin
pastry brush
baking sheet

Preheat oven to 180°C/350°F. Flour a work surface and transfer rested dough to work surface and knead, adding more flour as needed. Roll out to a square. Brush with some water, then fold into thirds. Press gently, then transfer to a baking sheet, and bake for approx. 70 min.

Step 4/ 4

20⅞ g

unsalted butter

12½ g

confectioner's sugar

saucepan (small)
fine sieve

Melt butter in a small saucepan. Once stollen is golden brown all over, remove from oven and brush with melted butter. Dust with a thick layer of confectioner's sugar. Repeat once more with the butter and confectioner's sugar. Enjoy!

Enjoy your meal!
More delicious ideas for you