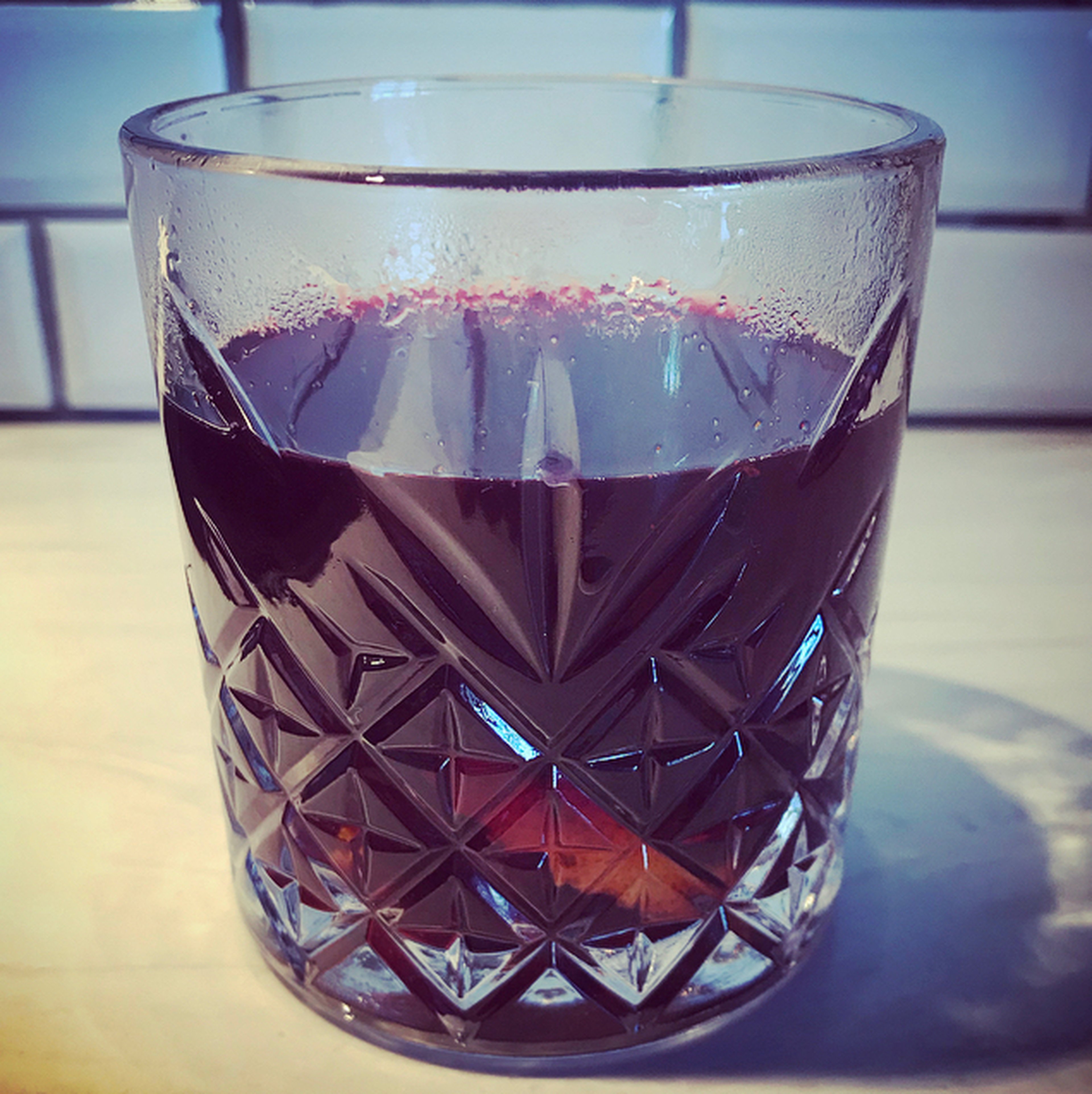 Sheridan's Winter Mulled Wine
"Spend the time stirring, very worth it! Recipe is for one bottle of wine but you can typically get away with 1.5 bottles in the pot, it's very flexible. Adding black cherries ten minutes before serving is nice too."
Step 1/ 5

300 g

caster sugar

4

star anise

1½ tsp

ground cinnamon

2 tsp

nutmeg

10

Pepper berries

16

cloves

1 tsp

chili flakes

2

orange peel

2

lemon peel

400 ml

orange juice with pulp

Add all dry ingredients to a non stick pot with both peels and the orange juice.

Step 2/ 5

Add just enough of the wine to cover the dry ingredients and set to boil, constantly stir

Step 3/ 5

You want to keep stirring for about five minutes until the mix becomes sticky to the spoon.

Step 4/ 5

Add your wine by pouring over the back of the spoon. I use this method to minimise bubbles and splashing. Lower the temp to a very gentle simmer and leave for ten minutes minimum. It is important NOT to allow the mix at this stage to boil as it rids all the alcohol (unless that's your aim!)

Step 5/ 5

Pour in to a suitable glass and enjoy next to the fire

Cheers!
More delicious ideas for you