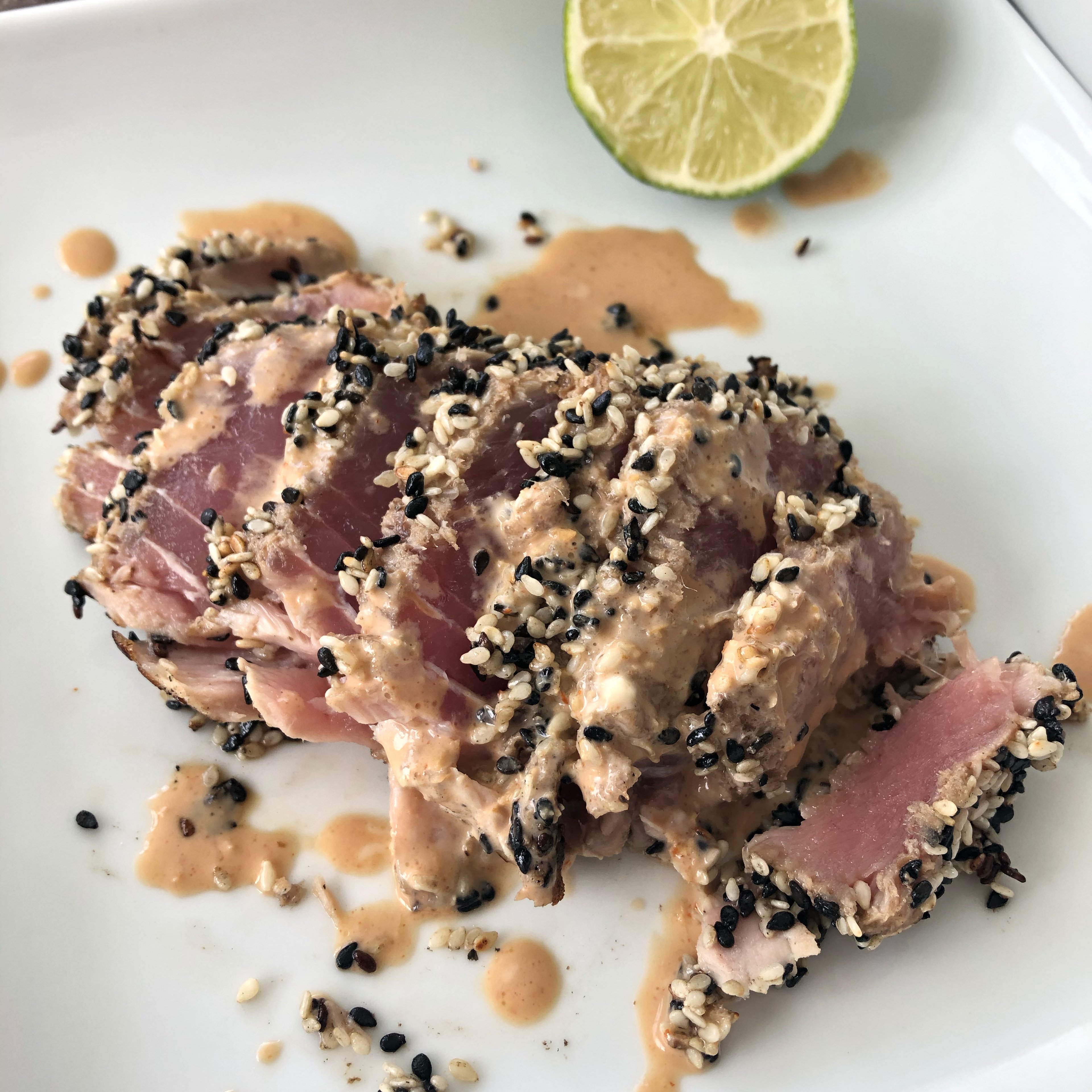 Seared Ahi Tuna With Wasabi Ginger Sauce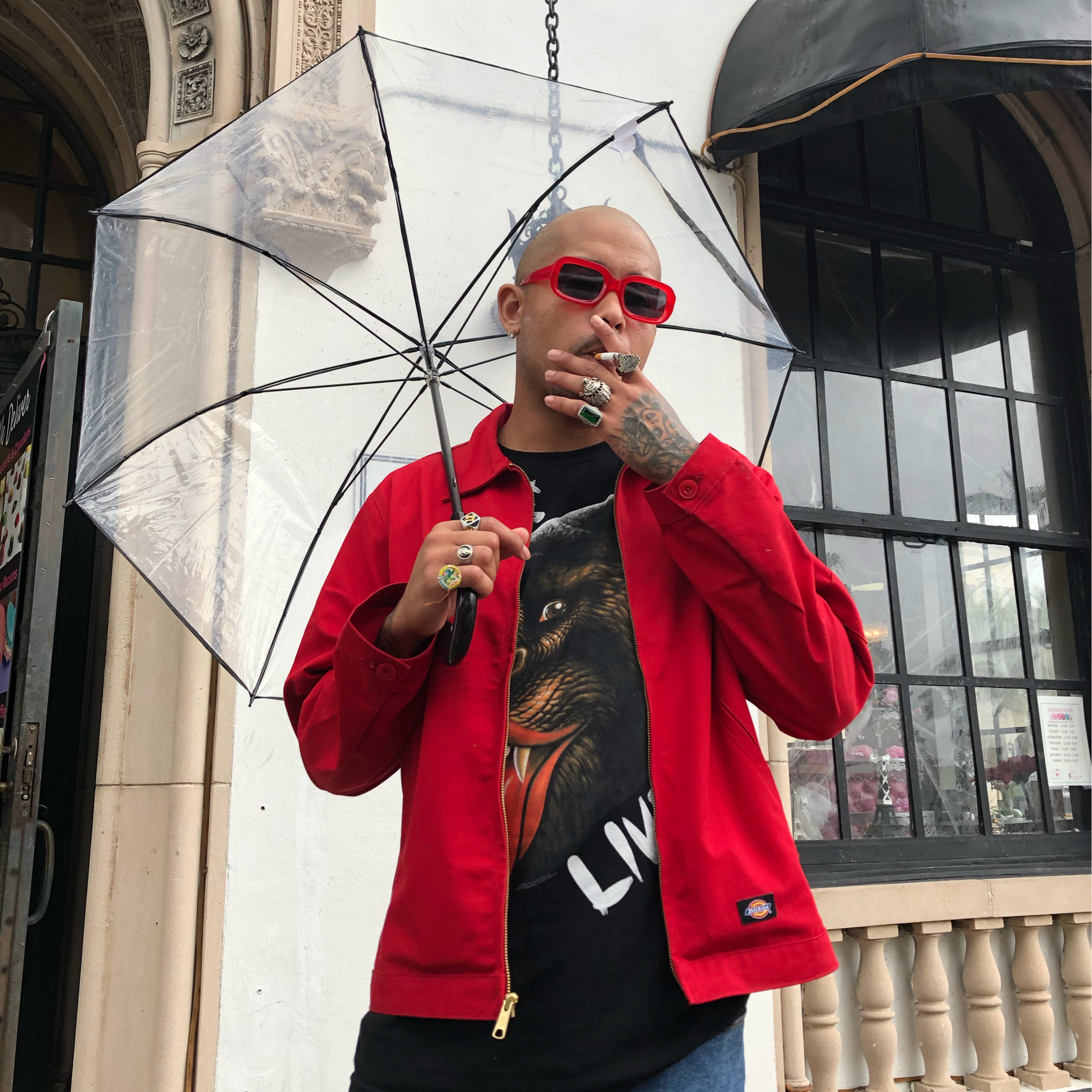 "This Sesame crusted Ahi Tuna with wasabi ginger sauce is a quick & easy dish to impress any first date, family, friends or just to have after a long day at work. It pairs great with a bed of white rice , salad and or a glass of red wine."
Ingredients
sesame seed (for coating)
Utensils
cutting board, fillet knife
Step 1/ 8

Pat tuna steaks dry with paper towel to remove excess water.

Step 2/ 8

In a medium sized bowl whisk together marinade ingredients. Add tuna and set aside. (2 tbsp each Ponzu,wasabi paste & sesame seed oil)

Step 3/ 8

4 tbsp

soy sauce

2 tbsp

Ponzu

2 tbsp

sesame oil

2 cup

Veganaise

4 tbsp

Sriracha

4 tbsp

Ginger paste

4 tbsp

wasabi paste

As tuna is marinating, In a small bowl add wasabi ginger sauce ingredients and let refrigerate. (Season to taste)

Step 4/ 8

Heat skillet on medium-high with tbsp of oil.

Step 5/ 8

sesame seed (for coating)

Place sesame seeds on plate Roll tuna steak in sesame seeds coating evenly add more seeds if needed.

Step 6/ 8

2

tuna steak (sushi-grade)

Add tuna to pan and sear (1 minute on the first side & 30-45 seconds on each additional side)

Step 7/ 8

cutting board
fillet knife

Remove to cutting board and slice into 1/4 inch slices.

Step 8/ 8

Drizzel sauce on plate and voila ¡

Enjoy your meal!
More delicious ideas for you