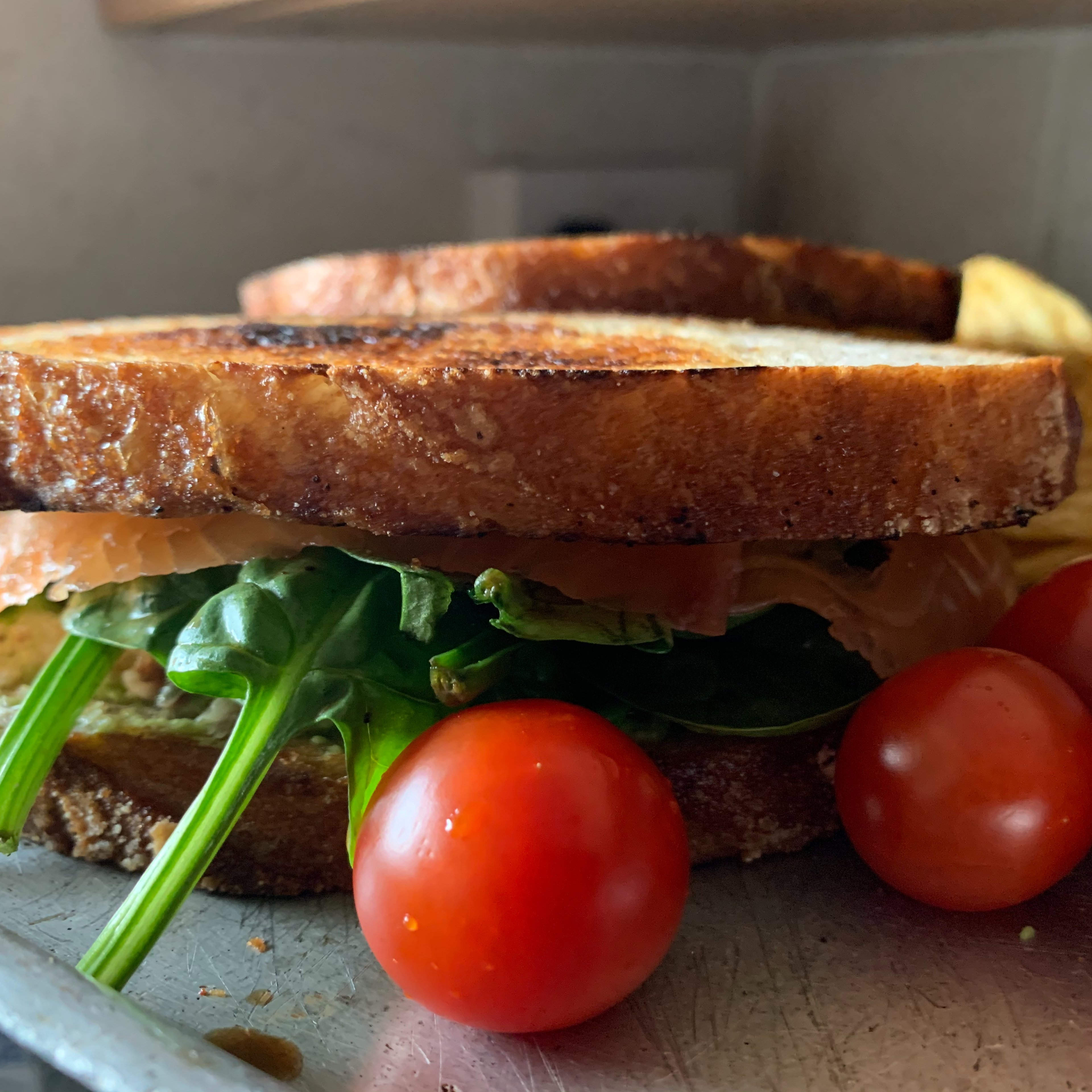 Step 1/ 7

4

sourdough bread

Garlic herb seasoning

olive oil

Brush the slices in a small amount of olive oil and and drop gently around the pan some garlic herb seasoning. After the slices are quite crispy remove it.

Step 2/ 7

Boiled the eggs during 5 minutes then cut each one in 3 slices.

Step 3/ 7

After taking away all the hot bread in the pan, place 3 dices of feta cheese on one slice of bread. Repeat for another one. So you should have 2 slices of bread and 6 dices in total. Let it melt a bit and use a spoon to spread easily the rest.

Step 4/ 7

1

avocado

garlic powder

chili flakes

salt

Take one avocado, cut it half, and crush everything in a pot. Add the garlic powder, the Chili flakes, and a bit of salt. You should smell the garlic , and the avocado much more because of the garlic who intensified the flavour. Apply the all on two slices(not the ones with the feta)

Step 5/ 7

With some fresh young spinach leaves, mixed the all with the balsamic vinegar.

Step 6/ 7

Separated 2 nice slices of smocked salmon.

Step 7/ 7

Final step. You should have 2 slices of bread with avocado mixture on it. Place on top of it the 3 sliced eggs and a nice amount of spinach mixed with the balsamic vinegar,add on top the salmon, then finally place the last slice of bread with feta on it. Pressed the two sandwich in a firm move.

Enjoy your meal!
More delicious ideas for you