Ricotta and spinach baked cannelloni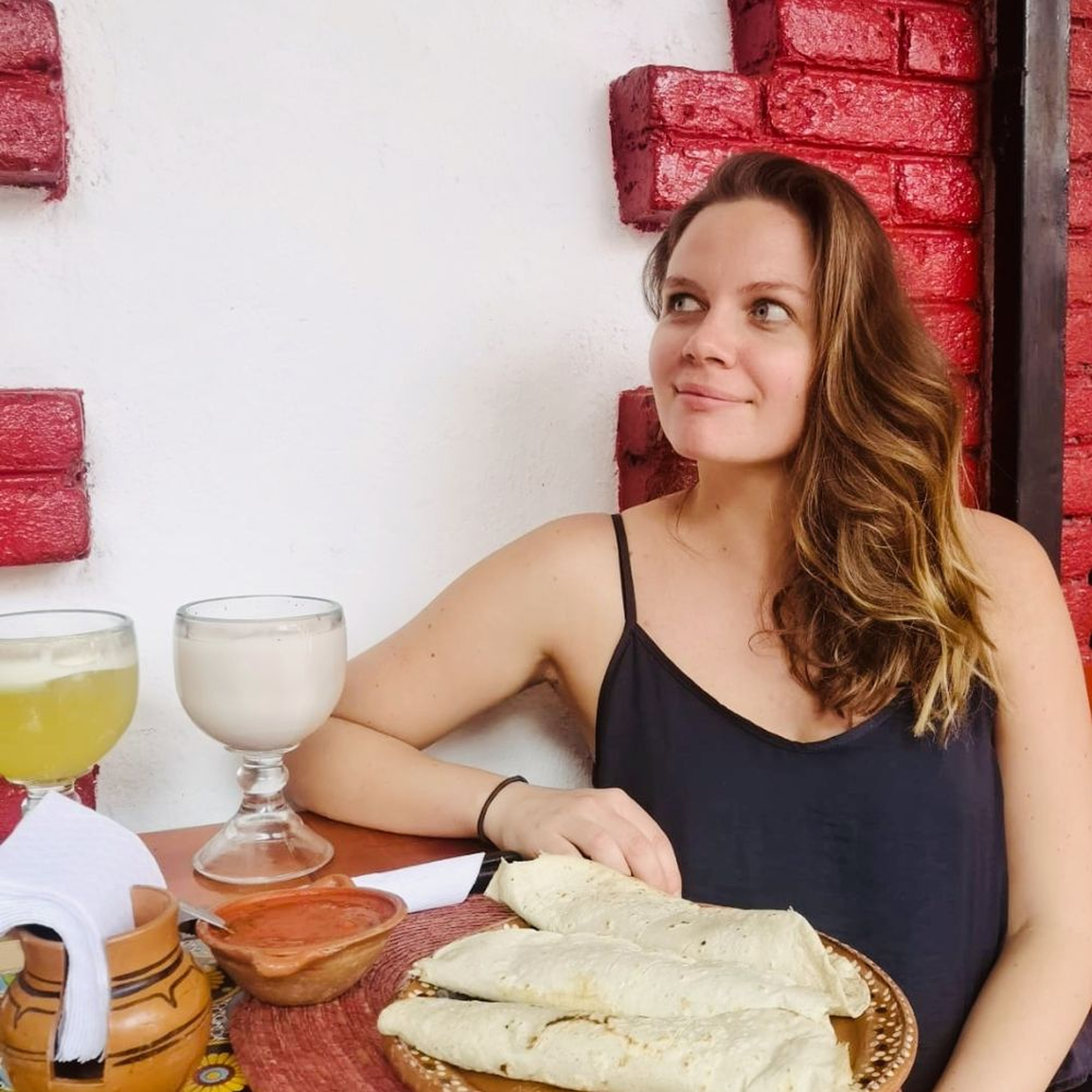 "Don't be put off by the length of the recipe—it's easier than it sounds and worth every step! Instead of making a fresh pasta dough and rolling out lasagne sheets to form the cannelloni, we opt for shop-bought lasagne sheets and fill these. If you use dried cannelloni shells, you will need to bake the dish for approx. 45 min. rather than 20 min. and make a slightly runnier sauce to ensure the pasta cooks through. Since it's a heavier dish, I would simply recommend a small green salad on the side and a glass of light red wine—all to be enjoyed in good company!"
Ingredients
vegetable oil (for frying)
Utensils
oven, cutting board, knife, 2 frying pans, cooking spoon, sieve, citrus press, saucepan, whisk, bowl, rubber spatula, baking dish, grater
Homemade tomato sauce
Homemade Béchamel
How to grate cheese
How to prepare garlic
How to cut an onion
Step 1/ 5

½

onion

½ clove

garlic

200 g

spinach

vegetable oil (for frying)

oven
cutting board
knife
frying pan
cooking spoon
sieve

Preheat the oven to 200°C/390°F. Peel and finely dice onion and garlic and chop spinach. Heat some vegetable oil in a frying pan, add half of the onion and garlic and fry until translucent. Add spinach and sautè until just wilted, approx. 2 min. Remove from heat and drain in a sieve.

Step 2/ 5

½

lemon

100 g

tomato purée (passata)

½ tbsp

tomato paste

salt

pepper

sugar

Juice the lemon. Heat some vegetable oil in another frying pan, fry the remaining onion and garlic, and deglaze with lemon juice. Add tomato purée and tomato paste and season with salt, pepper, and sugar to taste. Stir well and let simmer over medium-low heat until reduced.

Step 3/ 5

1½ tbsp

unsalted butter

1 tbsp

flour

150 ml

whole milk

150 g

ricotta cheese

salt

pepper

ground nutmeg

saucepan
whisk
bowl
rubber spatula

For the béchamel sauce, melt butter in a saucepan. Whisk in flour and milk and stir lightly until creamy. Season with salt, pepper, and nutmeg to taste. Meanwhile, transfer drained spinach to a bowl and add the ricotta. Mix well and season with salt, pepper, and nutmeg to taste.

Step 4/ 5

Grease the bottom of a baking dish and add tomato sauce and half of the béchamel sauce. Place some of the spinach and ricotta cheese mixture on a fresh lasagna sheet and carefully roll it together. Transfer the roll to the baking dish, seam side facing down. Repeat the process with the remaining lasagna sheets and spinach filling.

Step 5/ 5

20 g

Parmesan cheese

62½ g

mozzarella cheese

Cover the rolls with the rest of the béchamel sauce. Sprinkle with freshly grated Parmesan. Using your hands, break the mozzarella into smaller pieces and spread on top. Bake at 200°C/390°F for approx. 20 min. and allow to cool before serving. Enjoy!

Enjoy your meal!
More delicious ideas for you