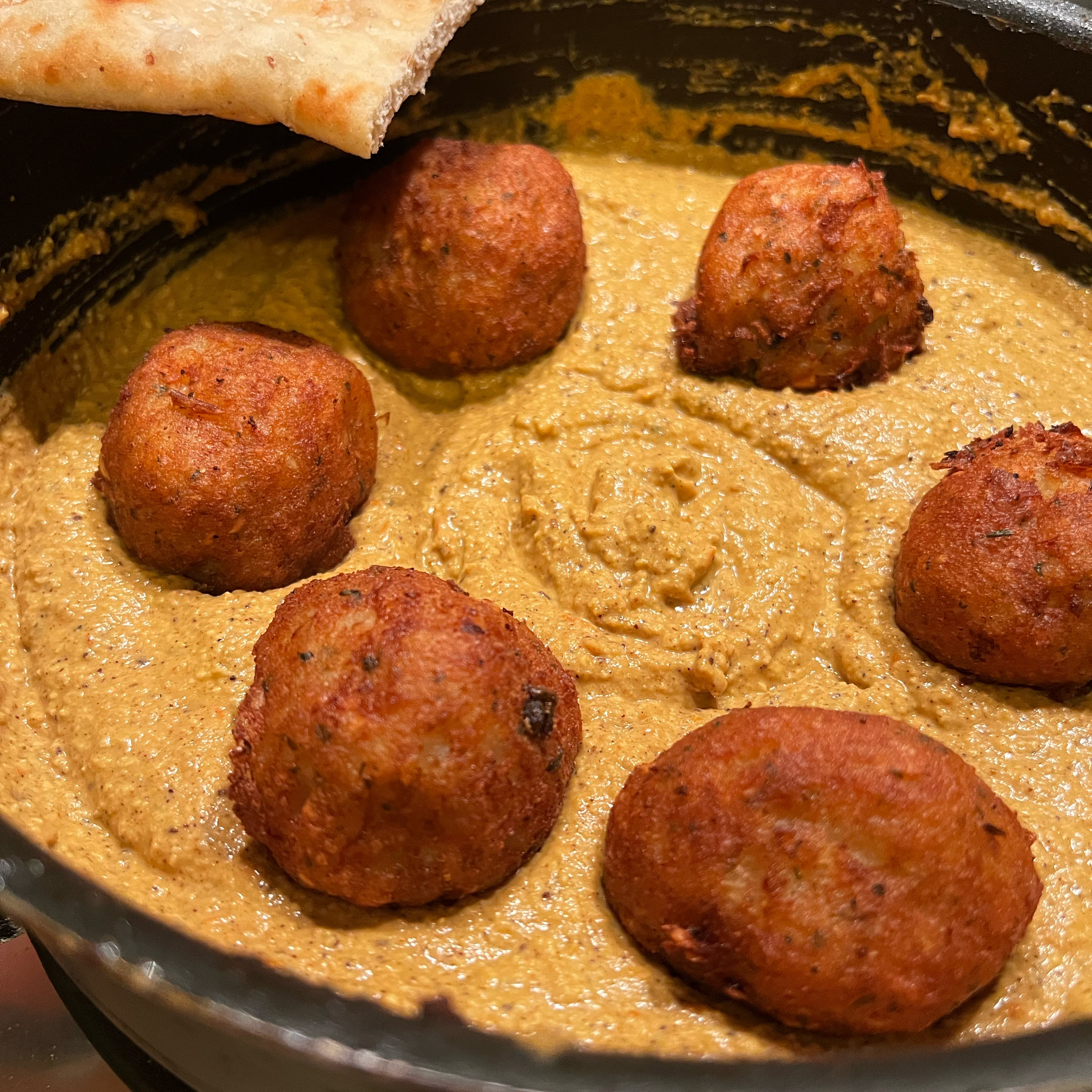 Restaurant-Style Malai Kofta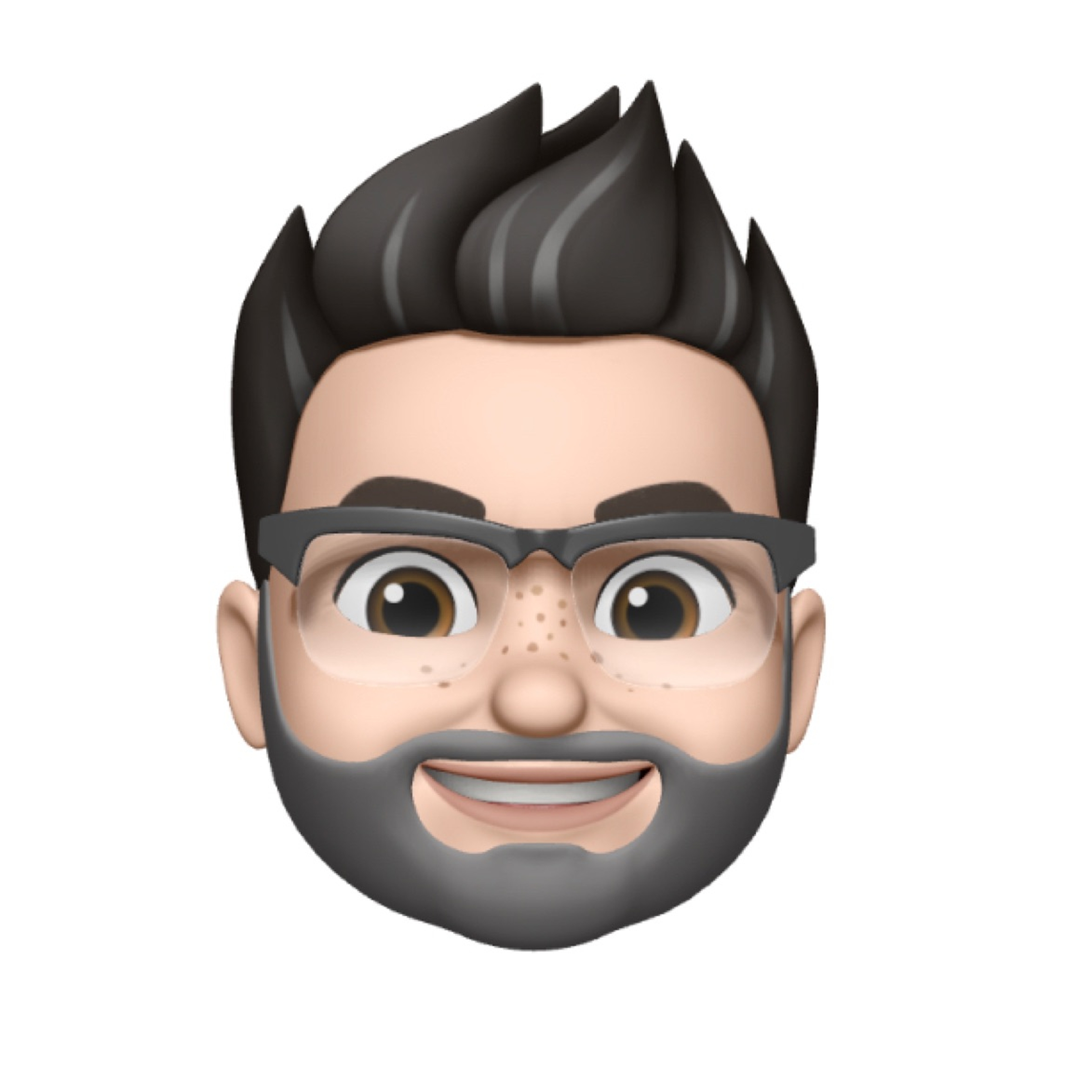 "This Restaurant-style Malai Kofta is the ultimate Indian comfort food. Crispy dumplings in a creamy spiced curry that will excite your tastebuds. This recipe bakes them, but you can also deep fry if you prefer."
Ingredients
fenugreek leaf (optional)
naan breads (for serving)
Utensils
bowl, kettle, mortar and pestle, sauté pan, blender, saucepan
Step 1/ 19

Cover 40g of cashew nuts with boiling water for 15 minutes, while you prepare other ingredients.

Step 2/ 19

2

cardamom pods

½

cinnamon stick

1½

cloves

¼ tsp

cumin seed

First is to make the curried gravy. Add the cinnamon stick to a spice grinder (or mortar and pestle) and break up into small pieces. Then add the cardamon pods, cloves and cumin seeds and reduce to powder (or as fine as you can to start releasing their oils).

Step 3/ 19

Heat the coconut oil (or oil of choice) in a large pan over a medium heat. Once melted, add the crushed spices. Sauté for 40-60 seconds or until fragrant, tossing frequently to prevent them from burning.

Step 4/ 19

1

onions

½

chili

½ tbsp

ginger

1½ cloves

garlic

Peel and slice the onions and add to the pan until they start to turn brown (about 4 minutes). Mince the garlic, finely chop the ginger and finely sliced chilli (green ideally) and add to the pan and cook for 1 minute stirring to combine.

Step 5/ 19

¼ tsp

ground coriander

¾ tsp

chili powder

½ tsp

ground turmeric

Add the ground coriander, red chilli powder, turmeric and stir frequently for 30 seconds.

Step 6/ 19

Chop the tomatoes and add them to the pan (with the juices) and cook until broken down and softened (about 2-3 minutes). Drain the cashews and add to the pan with salt and pepper.

Step 7/ 19

Cover the pan and reduce the heat to low. Simmer for 10 minutes, lifting the lid to stir occasionally until the liquid has mostly evaporated.

Step 8/ 19

150 ml

milk

¼ tbsp

lemon juice

Once cooked through, transfer to a blender. Add the lemon juice and milk (plant-based is fine). Blend until the gravy is as smooth as possible and creamy. If it's too thick for you, add a little more milk or water to thin it until you're happy.

Step 9/ 19

5 g

cilantro

¼ tbsp

fenugreek leaf (optional)

¼ tsp

garam masala

Transfer the mixture back to the pan and heat over a low heat. If using fenugreek leaves, crush them into the gravy and add the garam masala. Stir to combine and stir in the chopped cilantro.

Step 10/ 19

Now it's time to make the kofta. Peel and cut into large chunks. Add the potatoes to a saucepan and cover with water. Season generously with salt. Bring to a boil and cook until the potatoes are just barely fork-tender; not too soft or failing apart. You want them to be firmer than you'd use for mashed potato. Once cooked, drain the water and let them sit in the pan while you prep the other ingredients. This helps them dry out and remove excess water.

Step 11/ 19

227 g

firm tofu

35 g

cashews

Add the cashews to a food processor and pulse until they're in fine powder. Add the drained tofu and pulse it all together until it resembles ricotta.

Step 12/ 19

Once the potato is dried, grate it (or crumble / mash it) into a large bowl.

Step 13/ 19

Add the tofu / cashew nut mixture from the blender into the bowl.

Step 14/ 19

20 g

cornflour

½ tbsp

ginger

¼ tsp

garam masala

¼ tsp

chili powder

Add the cornstarch (or you could use tapioca or arrowroot), minced ginger, chilli powder, ground coriander, garam masala and salt. Knead the mixture until it's fully combined.

Step 15/ 19

Oil your hands (to stop the mixture sticking) and roll the 'dough' into balls. You should get about 18 balls from this mixture (about 40-50g each).

Step 16/ 19

Preheat the oven to 220 C / 425 F

Step 17/ 19

Line a baking sheet with parchment paper. Space out the kofta balls so that there's a bit of space between them. Lightly brush them with a neutral oil and bake in the oven for 30-35 minutes or until golden brown and lightly browned. Turn them half way through.

Step 18/ 19

1

naan breads (for serving)

To serve, reheat the gravy in its pan to warm up (if not already). Add the baked Kofta and spoon the gravy over the kofta. Serve with naan bread or white rice.

Step 19/ 19

Be sure to only add as many kofta to the gravy as you plan to eat. Any leftovers will be become soggy in the gravy but can be stored separately in the fridge.

Enjoy your meal!
More delicious ideas for you