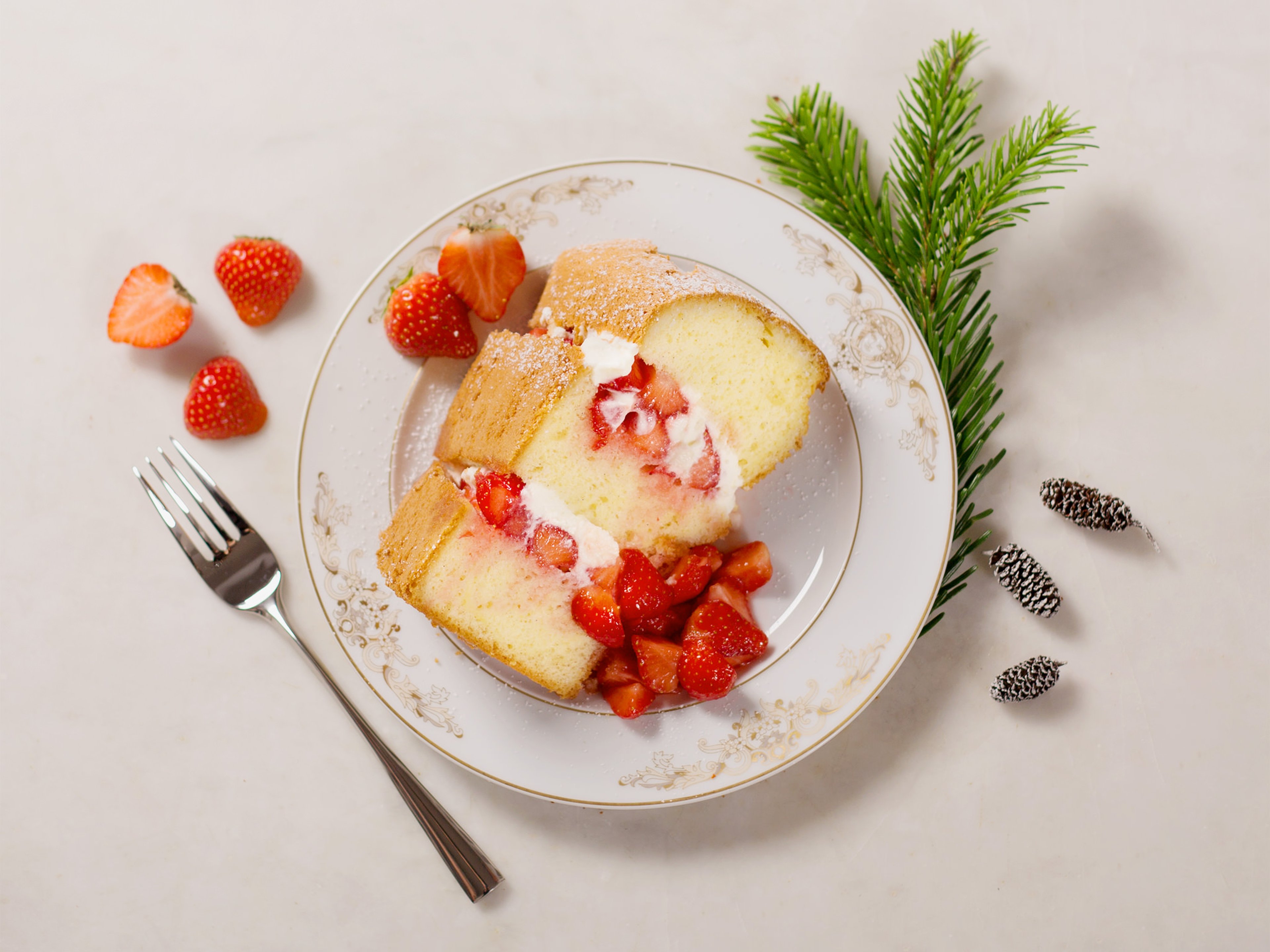 Chiffon cake with strawberries and cream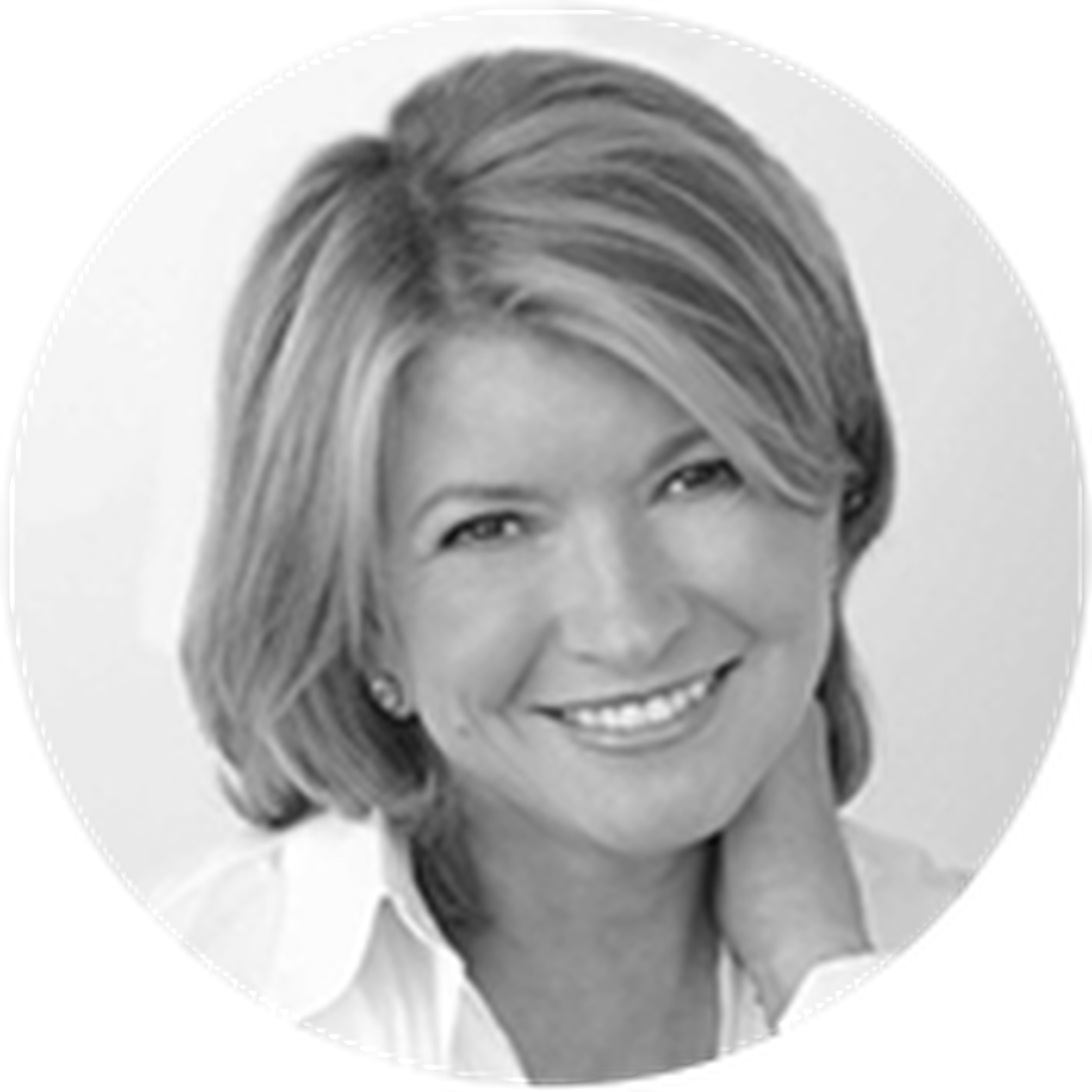 Ingredients
confectioners' sugar for serving
fresh berries for serving
Utensils
oven, large bowl, whisk, standing mixer or hand mixer with beaters, rubber spatula, tube pan, bottle, cutting board, knife, paring knife, serrated knife, standing mixer or hand mixer, cake plate or platter, sieve
How to prepare berries
How to scrape a vanilla bean
How to separate eggs
How to whip cream
Step 1/ 14

46⅔ g

all-purpose flour

⅜ tsp

baking powder

25 g

sugar

⅛ tsp

salt

Preheat oven to 160°C/325°F. Whisk together flour, baking powder, parts of the sugar and salt.

Step 2/ 14

20⅞ ml

safflower oil

1⅛

egg yolks

30 ml

milk

In a large bowl, whisk together oil, egg yolks, and milk.

Step 3/ 14

Whisk flour mixture into egg mixture.

Step 4/ 14

1½

egg whites

⅛ tsp

cream of tartar

⅛

seeds of a vanilla bean

standing mixer or hand mixer with beaters

Beat egg whites with a standing mixer until frothy. Add cream of tartar and vanilla seeds. Beat for approx. 5 min. until soft peaks form.

Step 5/ 14

Gradually add parts of the sugar to the egg whites, beating until stiff, glossy peaks form.

Step 6/ 14

Whisk one third of the egg-white mixture into batter. Gently, but thoroughly, fold in remaining egg-white mixture with a spatula.

Step 7/ 14

oven
tube pan
rubber spatula

Transfer batter to tube pan. Bake until top of the cake springs back when touched, approx. 50 - 55 min.

Step 8/ 14

Let cool upside down (over a bottle or tube pan feet) for 1 hour.

Step 9/ 14

16⅔ g

sugar

150 g

strawberries

⅛ tbsp

lemon juice

⅛ tsp

salt

While the cake is baking and cooling, hull and halve the strawberries. Combine strawberries, parts of the sugar, lemon juice, and salt. Let sit for 1 hour. Stir occasionally.

Step 10/ 14

paring knife
serrated knife

Slide a paring knife around edges of tube and side of pan. Carefully release the cake. Cut cake horizontally into 3 layers with a serrated knife.

Step 11/ 14

79⅛ ml

heavy cream

20⅞ g

confectioners' sugar

standing mixer or hand mixer

Just before assembling, beat cream and confectioners' sugar until medium peaks form with a standing mixer or hand mixer.

Step 12/ 14

Transfer bottom layer to a cake plate or platter. Spread with half the berries and drizzle with juices. Spread half the whipped cream over berries, then top with middle cake layer.

Step 13/ 14

Spread with remaining berries and whipped cream. Top with remaining cake layer.

Step 14/ 14

confectioners' sugar for serving

fresh berries for serving

Refrigerate cake for 1 hour. Sprinkle with confectioners' sugar and serve with fresh berries.

Enjoy your meal!
More delicious ideas for you