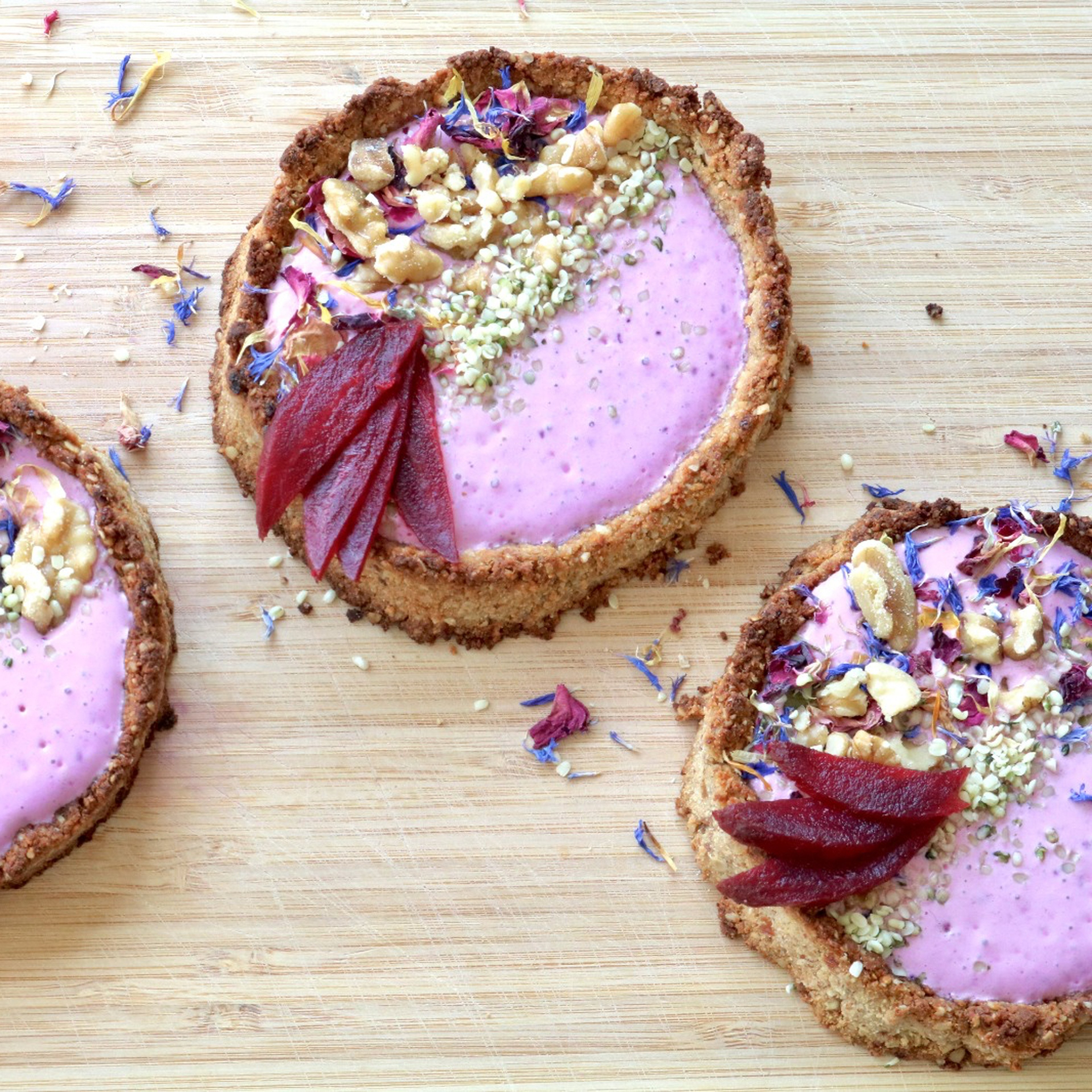 Red Beet Breakfast Tarts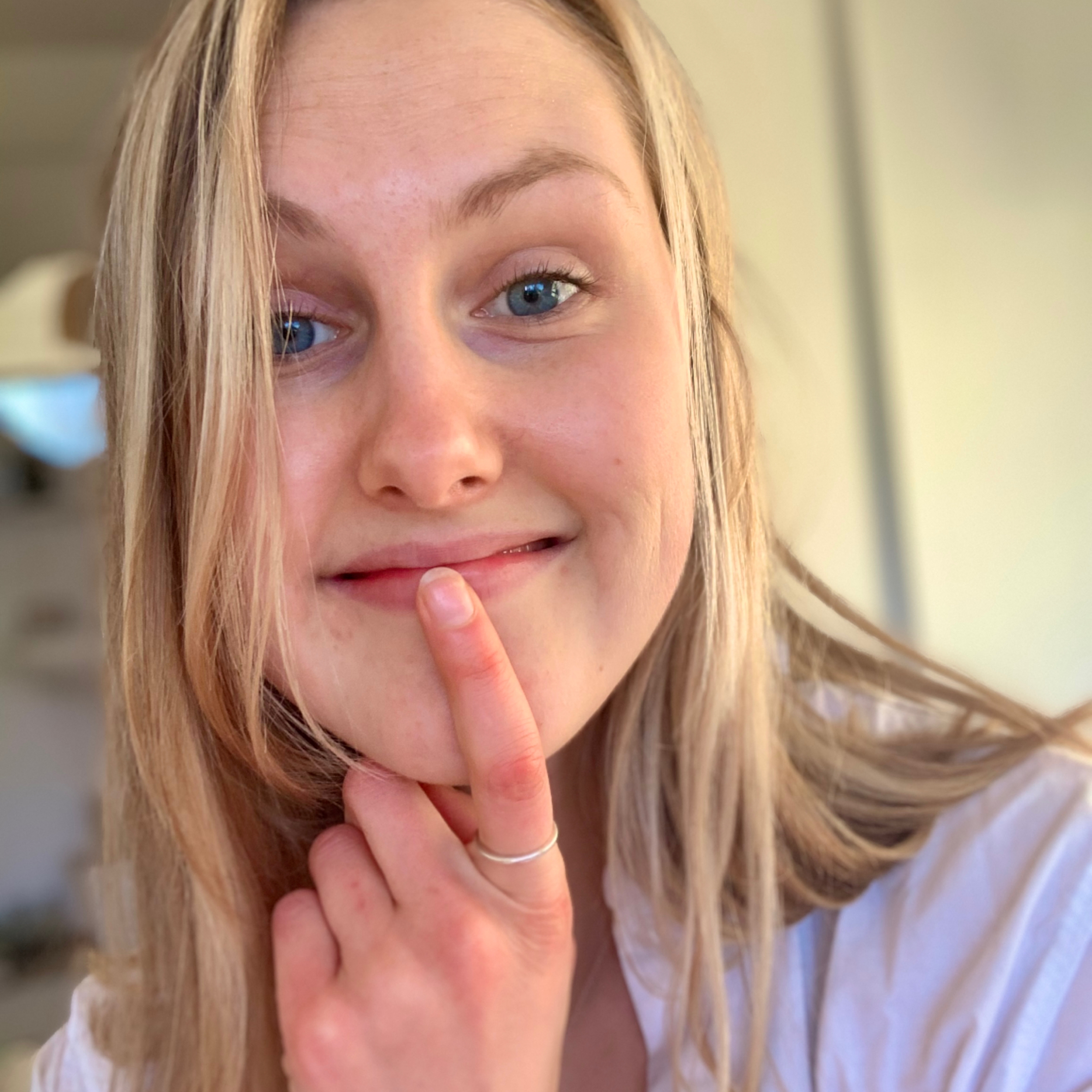 "Easy but special breakfast when you have a little more time. Perfect for a Sunday or, as I did, to impress your roommates!"
Ingredients
red beets (cooked, 1 or 2 small ones)
Step 1/ 5

33⅓ g

coconut flour

50 g

mixed nuts

33⅓ g

oat flour

pinch

salt

2 tsp

baking powder

⅔ tsp

cinnamon

Preheat the oven on 180 degrees. Soak the raisins in hot water for about 5 min. Put the nuts in the food processor and grind into small pieces. Then, add the rest of the dry ingrediënts and mix everything in the food processor.

Step 2/ 5

66⅔ g

raisins

26⅔ g

coconut oil

⅔ tbsp

honey

⅔ tbsp

almond milk

Next, add the soaked raisins, coconut oil, honey, and milk in the mix and grind everything together until you get a crumbly, sticky mix. Make small balls, put them on a baking sheet and create little tarts with the help of your hands.

Step 3/ 5

Put the little tarts in the middle of the oven for 15 minutes until golden brown.

Step 4/ 5

183⅓ g

greek yoghurt

40 g

blueberries

53⅓ g

red beets (cooked, 1 or 2 small ones)

Mix the greek yoghurt with the red beet and the blueberries in a food processor or blender until smooth. Pour this yoghurt mixture into the baked tarts.

Step 5/ 5

Finally, sprinkle some edible flowers and nuts and seeds of your choice on top. Enjoy!

Enjoy your meal!
More delicious ideas for you