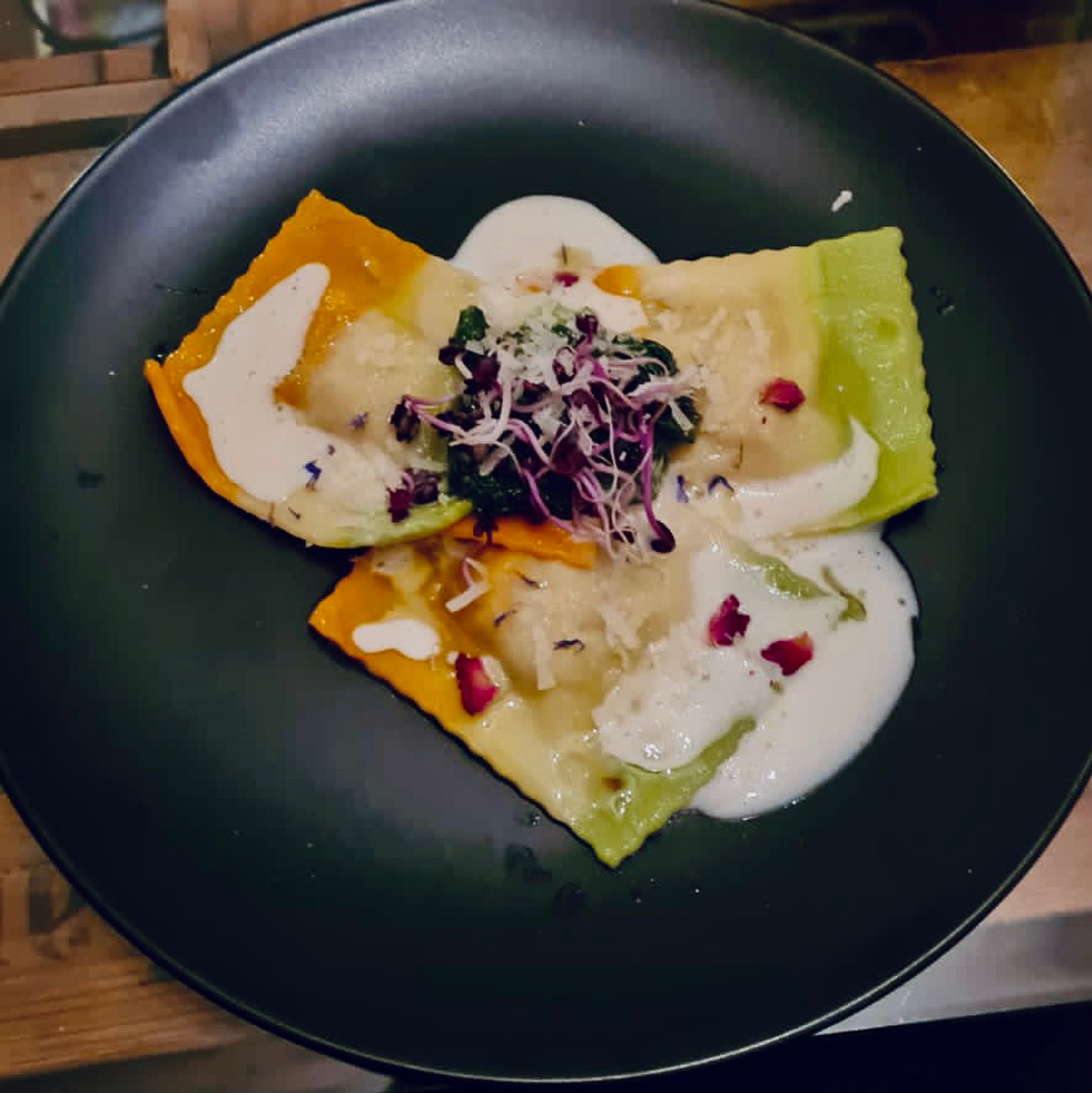 Mushroom ravioli with Parmesan foam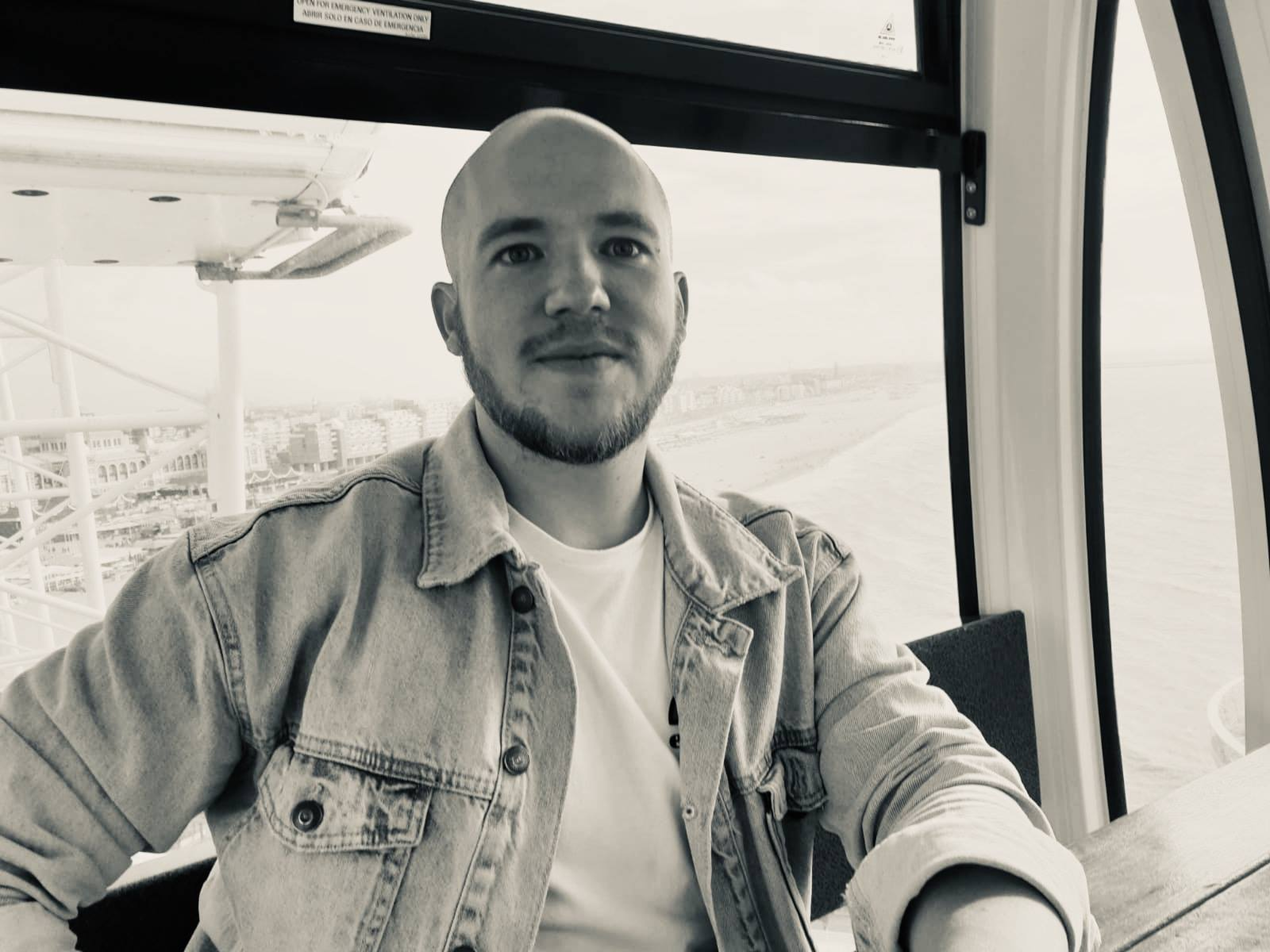 Utensils
stand mixer with dough hook, knife, cutting board, frying pan, cooking spoon, pasta machine, immersion blender, pot
Step 1/ 5

125 g

flour

1

egg

1 pinch

salt

1 tbsp

tomato paste

stand mixer with dough hook

For the pasta dough: mix flour, egg and a pinch of salt. Add tomato paste to color the dough (for green dough add spinach paste). Knead everything well until a smooth dough is formed. Leave to rest in the fridge for 1 hr.

Step 2/ 5

75 g

king oyster mushrooms

100 g

brown mushrooms

4

shallots

2

garlic

70 g

parsley

100 g

ricotta cheese

salt

pepper

ground nutmeg

butter (for frying)

knife
cutting board
frying pan
cooking spoon

For the mushroom filling: finely chop mushrooms, shallot and garlic. In a frying pan, add butter and sauté the shallot and garlic. Add mushrooms and fry for another 5 min. Season with salt, pepper and nutmeg. Finish with parsley. Add toasted nuts (walnut, pine nuts) if desired. Let cool, add ricotta and mix to combine.

Step 3/ 5

For the ravioli: transfer the dough out of the fridge. Roll out with a pasta machine or rolling pin into a rectangle approx. 1 mm. thick. Now add mushroom filling and form the ravioli.

Step 4/ 5

150 ml

white wine

200 ml

whipped cream

200 g

Parmesan cheese

salt

pepper

sugar

olive oil (for frying)

For the Parmesan foam: finely dice remaining shallot and garlic. Add some olive oil to the frying pan and sauté until translucent. Deglaze with white wine and pour in cream. Season with salt, pepper and sugar and reduce the heat. Remove the pan from the heat and stir in the Parmesan. Blend the sauce with an immersion blender until foamy.

Step 5/ 5

To finish: Bring a large pot with salted water to boil and cook the raviloi for approx. 3 – 4 mins. Then fry in a pan with butter for 1 min. Arrange the ravioli on a plate. Spoon the Parmesan foam on top and garnish with grated Parmesan.

Enjoy your meal!
More delicious ideas for you