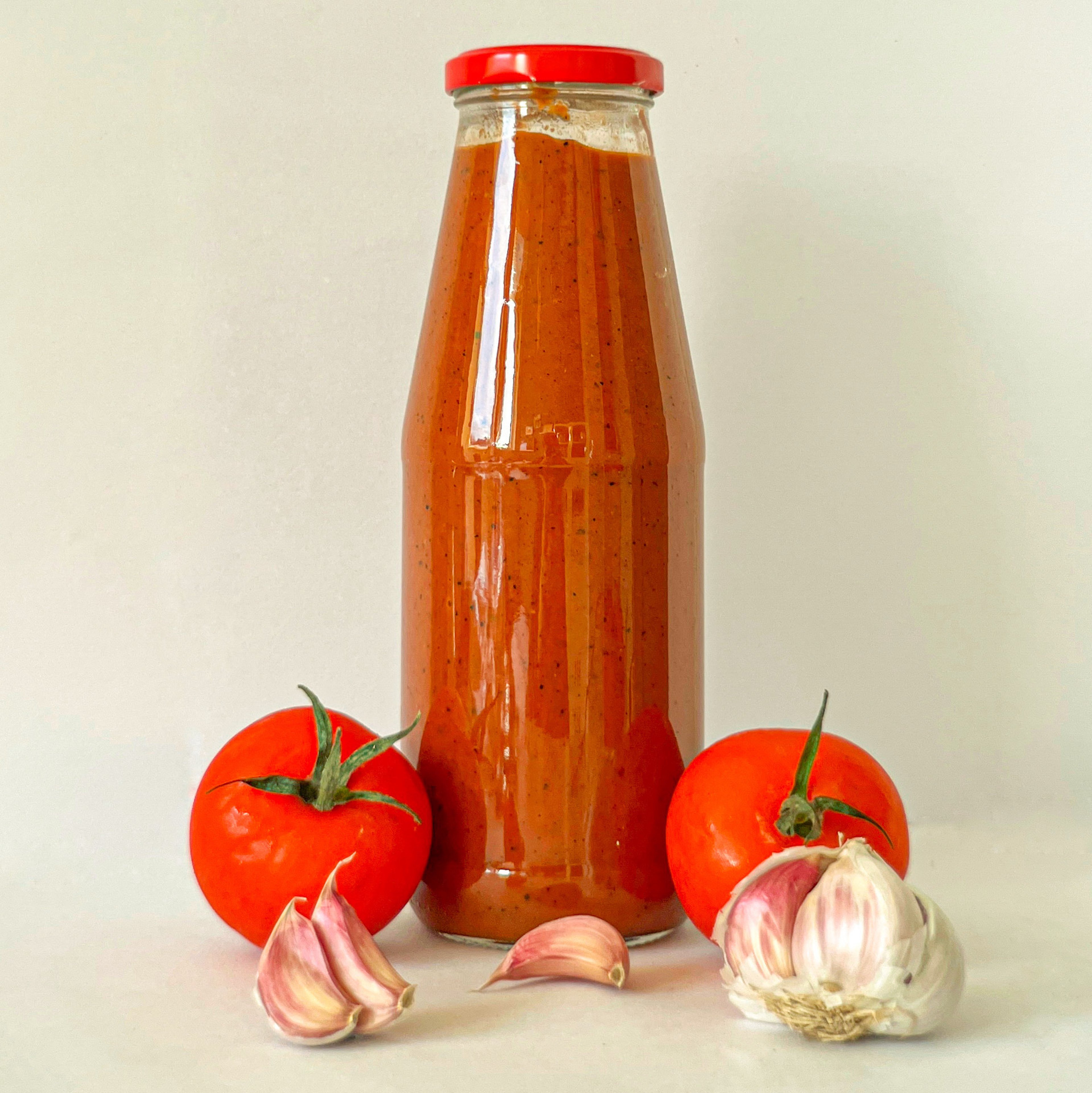 Quick and Easy Tomato Sauce
"Great for planning ahead or for quick dinners."
Utensils
saucepan, wooden spoon
Step 1/ 3

400 ml

tomato purée (passata)

3 cloves

garlic

2 tbsp

tomato paste

Firstly prepare a saucepan and pour in 400ml of tomato passata, then add 2 tbsp of tomato paste to the pan. Turn the heat up to a medium level and gently stir the sauce. Once it has combined add in 3 crushed garlic cloves, and begin to stir again. ( add more or less garlic if you like )

Step 2/ 3

2 tsp

chili powder (optional)

1 tsp

dried oregano

1 dash

dried basil

Once the garlic is combined add in 2 tsp of chilli powder, 1 tsp of dried oregano and a dash of dried basil and stir until combined. ( add more or less chilli powder to suit your preference and use fresh basil leaves if you like )

Step 3/ 3

2 tbsp

olive oil

1 dash

salt

Finally add 2 tbsp of olive oil and a dash if salt stir until the oil has mixed with the sauce. Leave the sauce to simmer for 5 minutes and then serve with whatever you like. Enjoy!

Enjoy your meal!
More delicious ideas for you