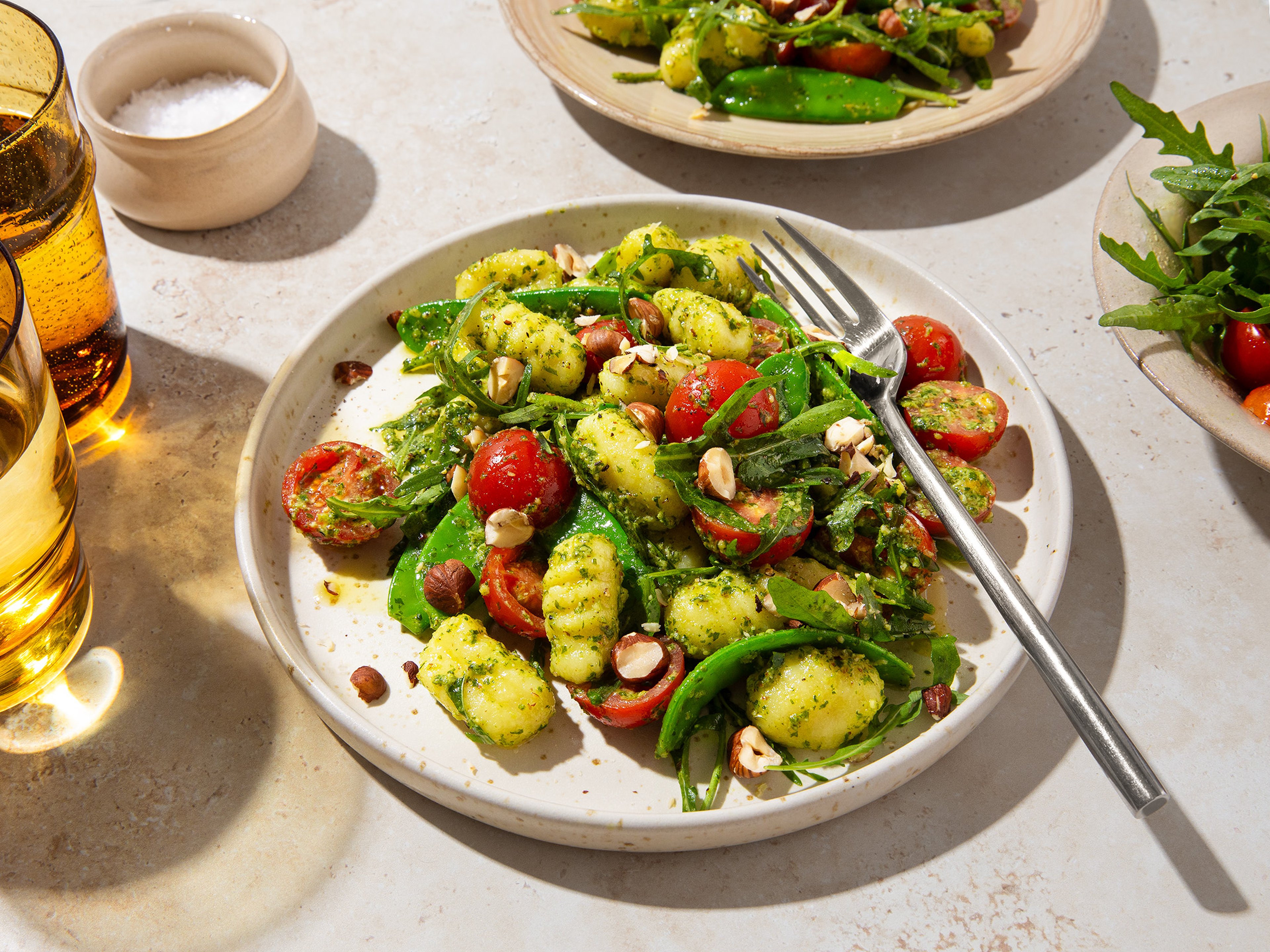 Gnocchi pesto salad with snap peas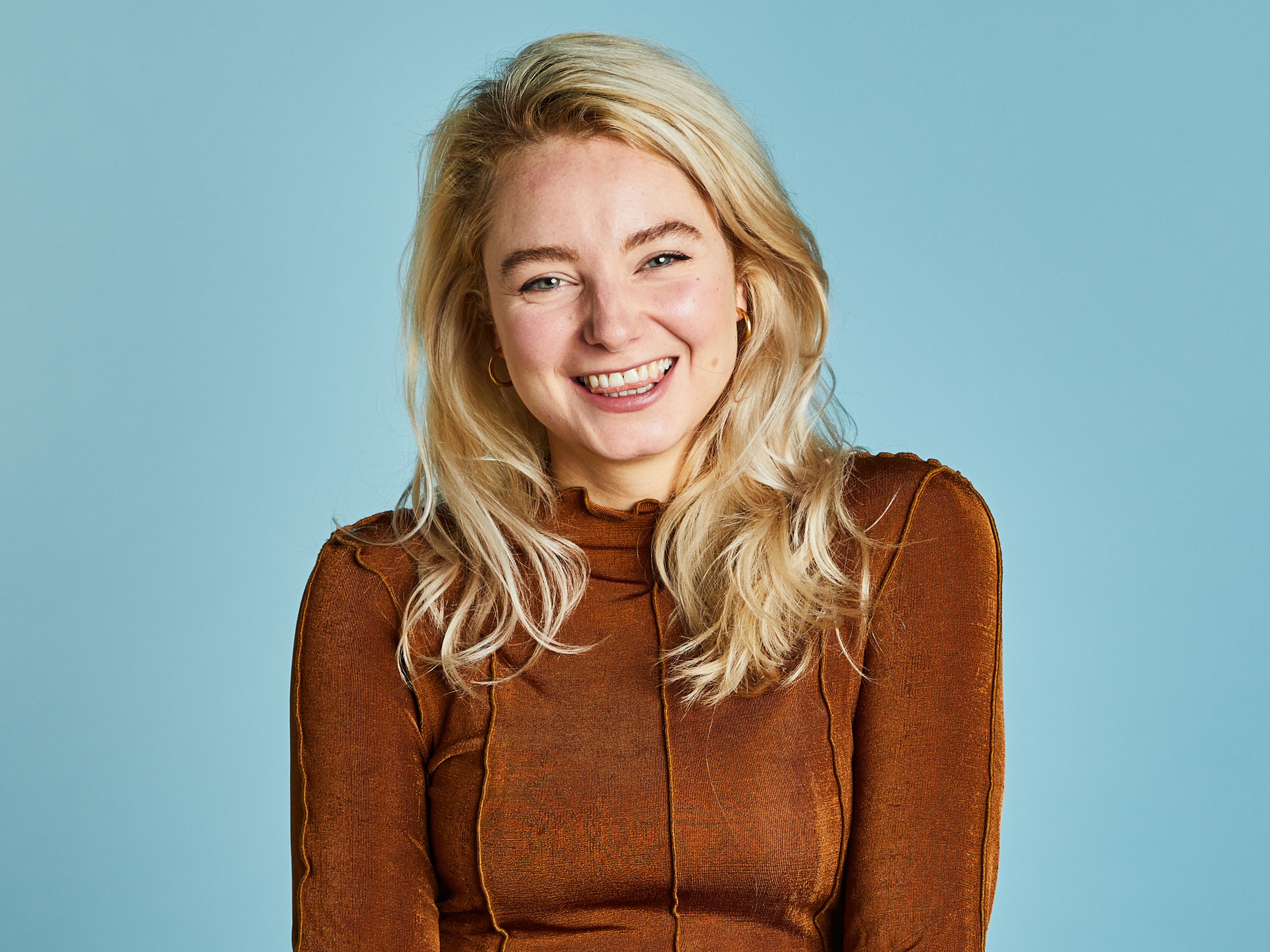 "This is the perfect recipe if you're looking for a quick, fresh dish to make on the go, for casual potluck get-togethers or if you just feel like having a simple lunch. I usually make this pesto when I don't know what to do with leftover parsley. The snap peas are half cooked and half raw, which gives a nice combination of sweetness and crunchiness. The addition of the hazelnuts brings something earthy to this otherwise lighter dish and somehow always makes me feel as if I were enjoying this dish in the fresh country air."
Utensils
Cooktop, e.g. from Siemens, pot, cooking spoon, sieve, bowl (large), cutting board, knife, fine grater, food processor
How-To Videos
How to chop nuts
How to chop green herbs
How to halve cherry tomatoes
Homemade gnocchi
Step 1/4

Cooktop, e.g. from Siemens
pot
cooking spoon
sieve
bowl (large)

Bring a large pot of water to the boil and add salt. Add the gnocchi and half of the snap peas and cook according to package instructions until al dente. Then drain, rinse with cold water and set aside in a large bowl.

Pro tip

Avoid overcooking with the cooking sensor from Siemens: The innovative Cooking Sensor Plus is attached directly to your pot and communicates with the self-sufficient hob via Bluetooth. The sensor detects the temperature you set and prevents overcooking by intelligently counteracting it.

Step 2/4

166⅔ g

cherry tomatoes

60 g

snap peas

40 g

parsley

lemon

⅔ clove

garlic

6⅔ g

hazelnuts

cutting board
knife
fine grater

Halve the cherry tomatoes, cut the remaining raw snap peas diagonally into fine strips and put both in a bowl. Roughly chop the parsley. Grate the zest of half a lemon and squeeze out the juice. Peel the garlic clove. Roughly chop some of the hazelnuts and set them aside for garnish.

Step 3/4

26⅔ g

hazelnuts

60 ml

olive oil

salt

pepper

Add parsley, 1 tbsp lemon juice, whole hazelnuts, olive oil and garlic to a measuring cup, use an immersion blender to blend to a fine pesto. Season to taste with salt and pepper.

Step 4/4

33⅓ g

arugula

salt

pepper

Add the pesto to the cooked gnocchi and pea pods and mix well. Toss in the arugula and add the tomatoes and chopped pea pods. Season to taste with remaining lemon juice, salt and pepper. To serve, garnish with lemon zest and chopped hazelnuts. Enjoy!

Enjoy your meal!
More delicious ideas for you