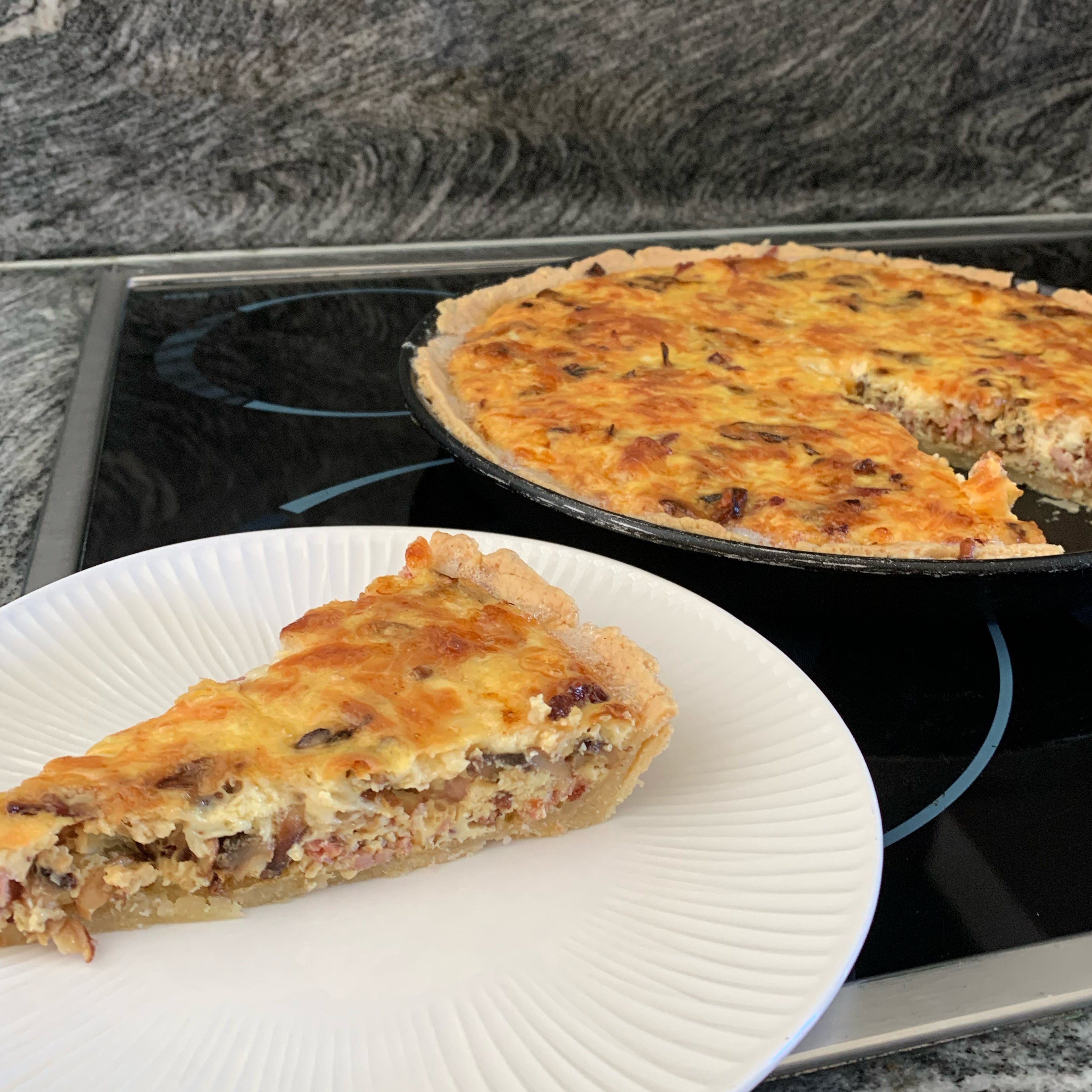 Step 1/ 6

55 g

flour

¼

egg

⅛ tbsp

salt

31¼ g

butter

First make the pastry: tip the flour into a large mixing bowl. Add butter and rub in gently with fingertips (or using machine) until the mixture resembles fine breadcrumbs. Add 1 egg until the pastry comes together in a ball. You can add cold water if the dough is too tough.

Step 2/ 6

Roll out the dough on a lightly floured surface and use it to line a 20cm (8in) loose-bottomed flan tin. Ideally, use a fluted tin.

Step 3/ 6

Chill in the fridge for 30 minutes. Meanwhile, preheat the oven to 220˚C. Prick the pastry case all over with a fork, to prevent air bubbles forming during baking. Place on a baking sheet, put paper on top and bake for 10 minutes. Remove paper and bake the empty case for a further 10 minutes, or until the base is lightly browned.

Step 4/ 6

Reduce the oven temperature to 180˚C. Crisp the bacon in a sauté pan over a medium heat for 10 minutes. Transfer to the cooled pastry case with a slotted spoon. Leave the juices in the pan.

Step 5/ 6

¼

onion

87½ g

porcini mushrooms

37½ g

cheese

Place the mushrooms and onion in the pan and cook over a medium heat. Add to the quiche Lorraine and top with the cheese.

Step 6/ 6

In a bowl, combine the eggs, cream, salt and pepper, then pour into the quiche. Bake for 30-40 minutes (180° C) until golden and just set.

Enjoy your meal!
More delicious ideas for you