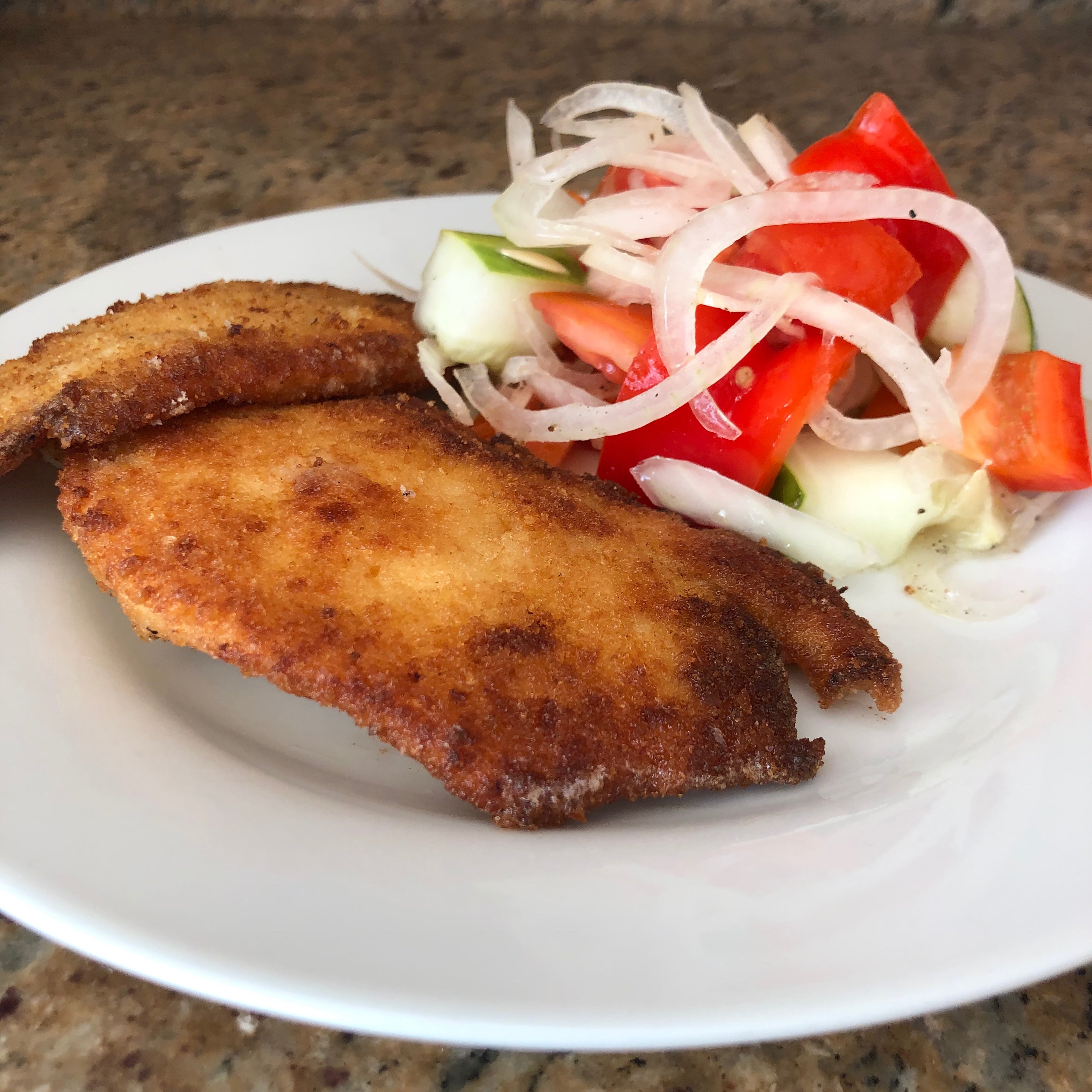 Pollo Apanado - Breaded Chicken
"This is the easiest way to make some breaded chicken. One of my favorite dish. You won't regret it 😋"
Utensils
knife, 2 bowls, paper towels, cutting board, plate, fork, frying pan
Step 1/ 3

knife
bowl
paper towels
cutting board

1. Cut into thin pieces our chicken breast. Then, wash our pieces with water and put in a bowl. On top, you must put a paper towel and then into the refrigerator (for at least 10 min)

Step 2/ 3

½

egg

½ tsp

pepper

¾ tsp

salt

1 cups

breadcrumbs

1. Put in a plate your breadcrumbs. Add salt and pepper. 2. In a bowl, crush your egg and mix it. 3. Take out your chicken pieces from the refrigerator and dry them with the paper towel. 4. Finally, start your mixing. First put your chicken into the egg and then into the breadcrumbs.

Step 3/ 3

When you have your chicken pieces done with the mix. Fry them in a pan (this must have be hot and have some oil on). Enjoy it ! — for more details visit : https://notadailyness.blogspot.com/2020/04/pollo-apanado.html

Enjoy your meal!
More delicious ideas for you