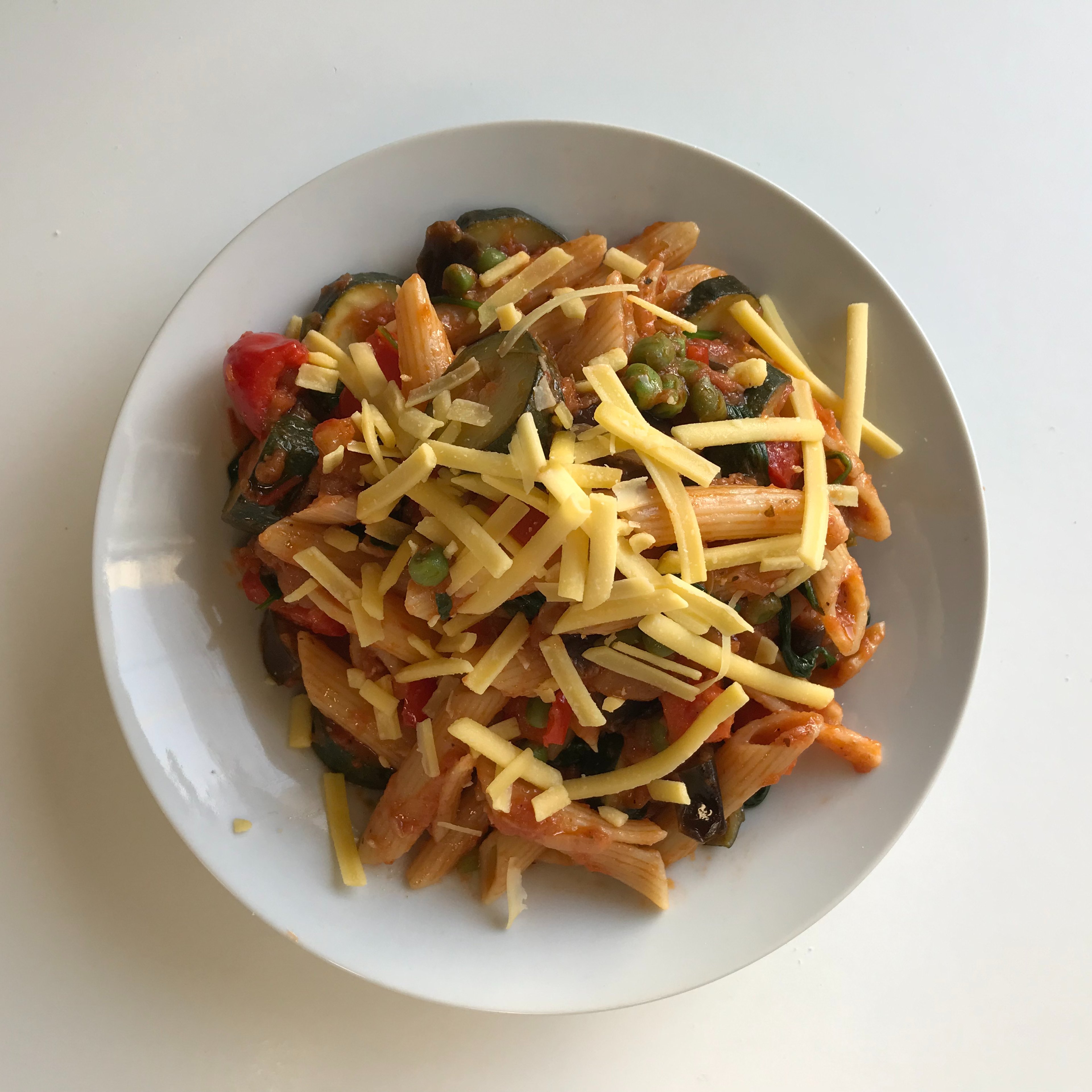 Pasta with vegetables in olive oil & tomato-based sauce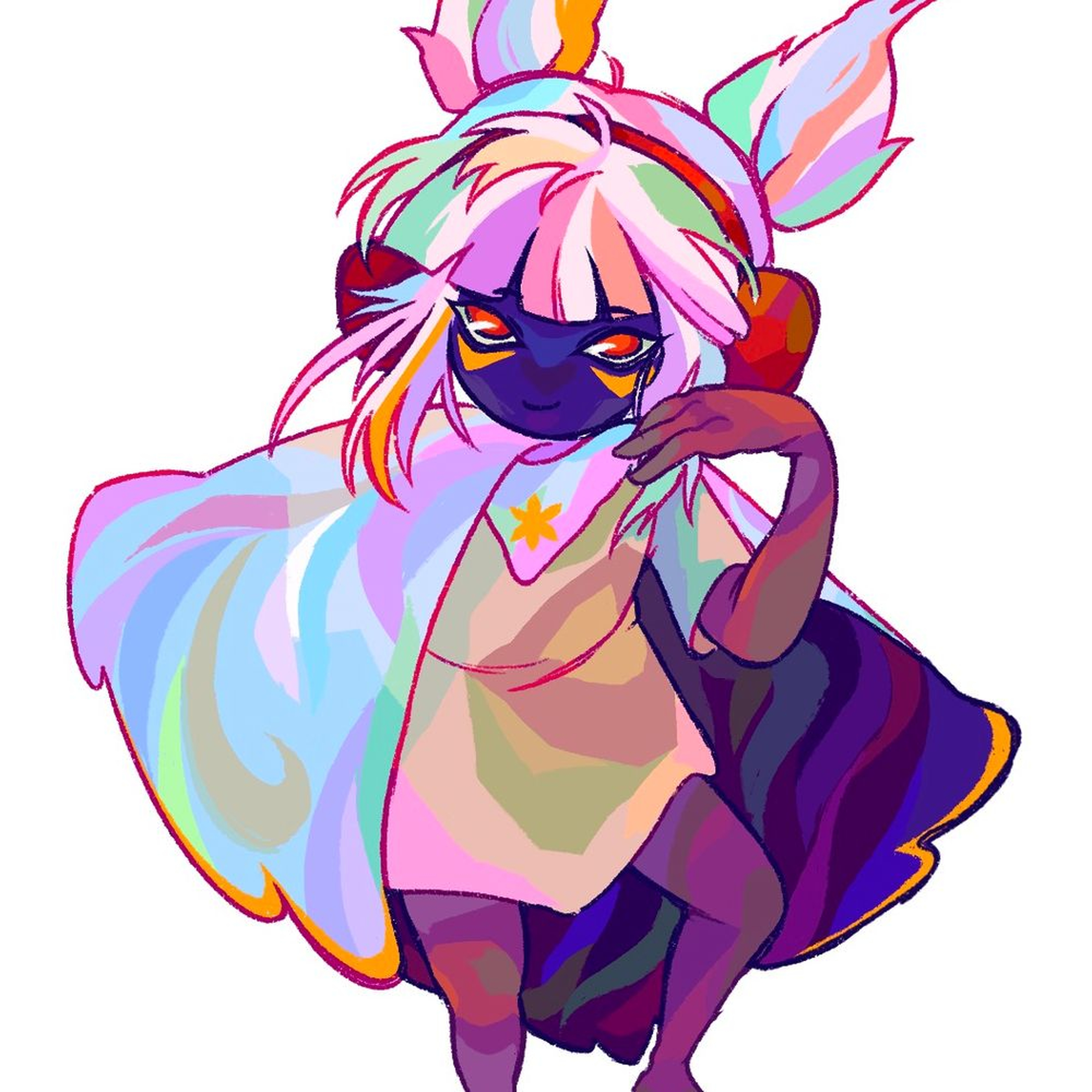 "This was a recipe shared with me by a staff at a refuge I was staying at. It is packed with nutritious and delicious vegetables and coated in a beautiful sauce that is fragrant with olive oil. (Be sure to use extra-virgin olive oil!) It holds special memories for me because it's one of the first recipes I picked up from others in this way — by watching the staff cook and picking up tips from her along the way, while sniffing the irresistible aromas from the kitchen. Feel free to use any veggies."
Step 1/ 9

¼

onion

1 cloves

garlic

½

eggplants

1

carrots

1

green zucchini

½

red bell peppers

62½ g

brown mushrooms

Mince garlic and onion. Dice the eggplant and bell peppers into 1.5cm cubes. Chop the carrots and zucchini into 1.5cm-thick slices. Dice the mushrooms into quarters.

Step 2/ 9

125 ml

extra-virgin olive oil

Add a generous amount of the olive oil to a saucepan on medium heat to coat the bottom, reserving the rest. Cook the garlic for about 1 minute, or until fragrant. Add the onions and cook for about 3 minutes, or until softened.

Step 3/ 9

Add the eggplant and cook for about 10 minutes or until softened and starting to break down.

Step 4/ 9

1 tbsp

dried oregano

200 ml

tomato purée (passata)

Add the tomato passata to the saucepan with onions and garlic, and stir to combine. Season with salt and pepper. Add the oregano. Bring to the boil, and then turn to low heat, letting the passata simmer.

Step 5/ 9

Add the eggplant, carrots, zucchini, bell peppers and mushroom to the saucepan, and cook, stirring, until softened. Continuously add the rest of the olive oil. Continue to let the sauce simmer for about 45 minutes, or until the passata is reduced and its water content has evaporated.

Step 6/ 9

Meanwhile, bring a pot of water to the boil and add salt. Add penne and cook until al dente. One minute before the pasta is due to be finished, add the peas and bring back to the boil. Cook for a minute or until peas are just cooked, at the stage where they just burst when bitten.

Step 7/ 9

Meanwhile, add spinach to the saucepan and cook for 2 minutes or until just wilted.

Step 8/ 9

Drain the pasta and peas, and return back to the pot. Pour the passata and vegetables from the saucepan into the pot. Toss everything until evenly combined, and the passata has emulsified with the olive oil, and the pasta is evenly coated with the sauce.

Step 9/ 9

Serve with cheese, if desired, or drizzled with extra olive oil, if desired.

Enjoy your meal!
More delicious ideas for you