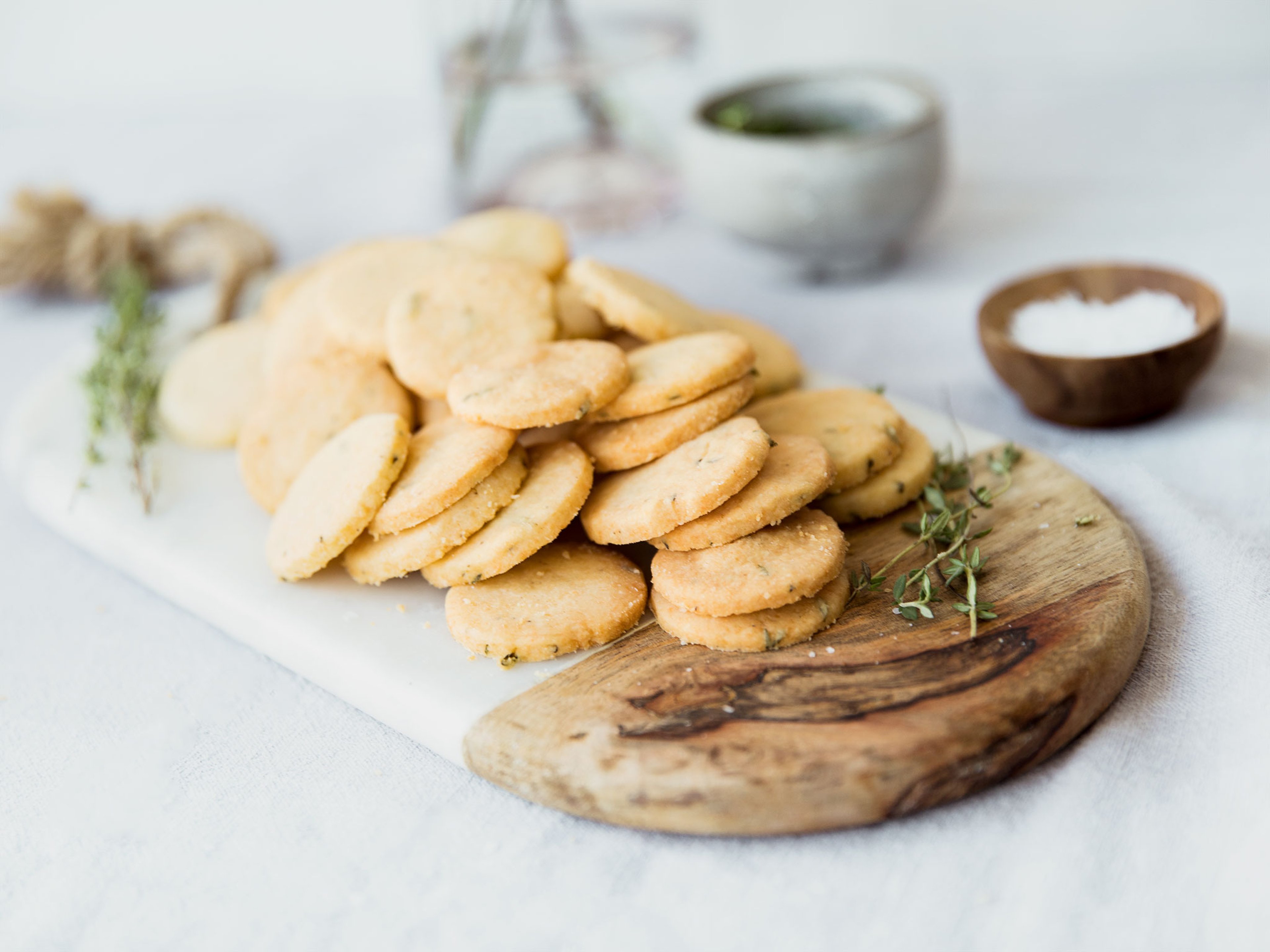 Parmesan-thyme shortbread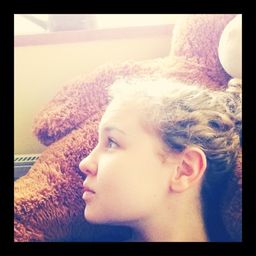 "I love to eat these shrotbread biscuits fresh out of the oven on a movie night at home, while they're still warm, but you can also snack on them cold or serve them as a side dish for a delicious salad."
Utensils
2 ovens, bowl, hand mixer with beaters, grater, plastic wrap, rolling pin, cookie cutter, baking sheet, parchment paper
Recipes made to your taste
Get your personalized recipe picks in 10 seconds.
Step 1/4

⅓ sprigs

thyme

9 g

unsalted butter (soft)

8 g

Parmesan cheese

⅛ tsp

salt

⅛

pepper

10⅜ g

flour

2⅝ g

starch

oven
bowl
hand mixer with beaters
grater

Preheat oven to 180°C/355°F. Pluck fresh thyme leaves from sprigs and set aside. Add soft butter to a bowl and beat with a hand mixer until fluffy. Add grated Parmesan cheese, salt, pepper, and thyme leaves and keep beating until combined. Finally, add flour and starch and stir to combine.

Step 2/4

Knead the dough with your hands until smooth, then wrap the dough in plastic wrap and refrigerate for approx. 30 min.

Step 3/4

rolling pin
cookie cutter
baking sheet
parchment paper

Flour a working surface and roll out the cooled dough, approx. 0.5-cm/0.2-in. thick. Use a cookie cutter to cut out circles to desired size. Transfer them onto a parchment-lined baking sheet.

Step 4/4

Bake at 180°C/355°F for approx. 10 min. or until the shortbread is golden brown. Serve warm or cold. Enjoy!

Want to share your recipe?

Each week, we'll be choosing your best recipes to test cook, photograph, and publish on Kitchen Stories for the world to see! Simply email us at community@kitchenstories.com and send us your recipe.

Enjoy your meal!
More delicious ideas for you