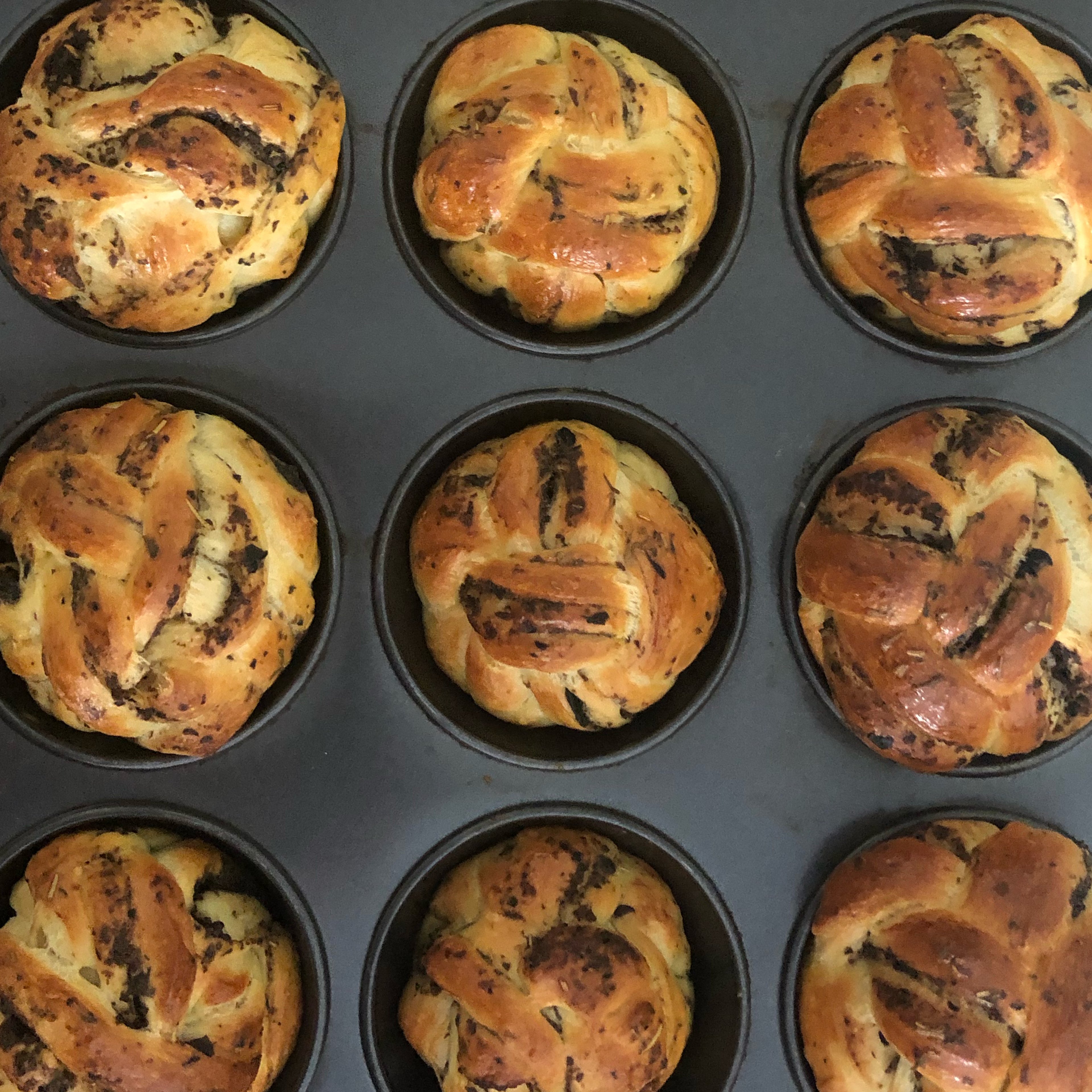 Olive brioche rolls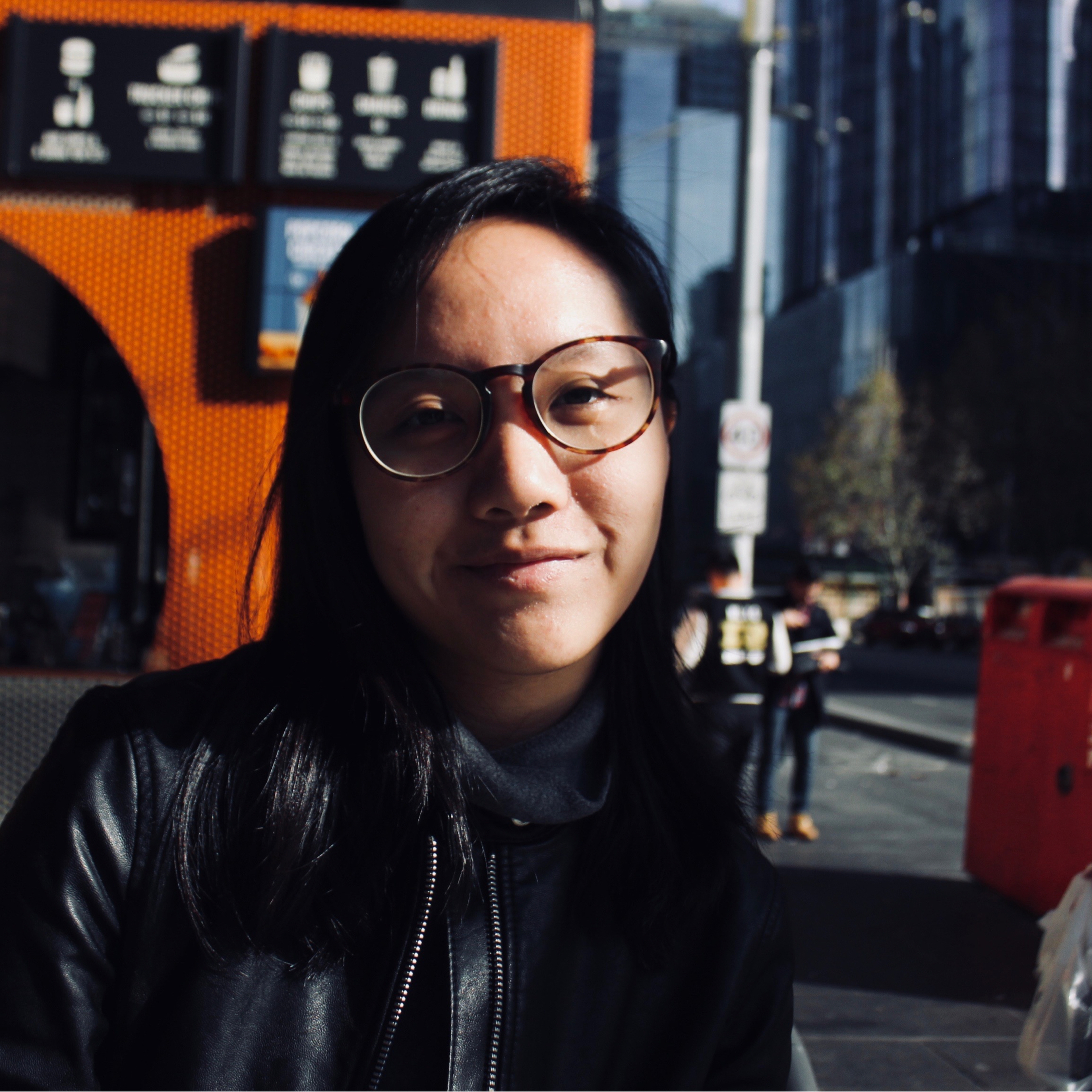 Utensils
oven, stand mixer with dough hook, bowl, food processor, rolling pin, knife, muffin tin
Step 1/ 11

Cut the top of the garlic bulb off, exposing the cloves. Put the garlic bulb in an aluminium foil, drizzle olive oil, salt and black pepper. Wrap the bulb in foil and place in a ramekin, bake in a 180 degree celsius for 1 hour

Step 2/ 11

16⅔ g

milk

⅛

egg

50 g

active dry yeast

1 g

active dry yeast

4⅛ g

caster sugar

⅞ g

salt

stand mixer with dough hook

Put milk and eggs into a bowl of a mixer then add flour. Add the yeast, salt, sugar and softened butter

Step 3/ 11

Mix on slow speed for 4 minutes then increase the speed to medium and mix for a further 10 minutes until dough comes away cleanly from the sides

Step 4/ 11

Form the dough into a ball and put it into a floured bowl. Cover and leave for 45 minutes

Step 5/ 11

11⅔ g

jarred black olive

⅓ cloves

garlic

⅛ tbsp

olive oil

In a food processor, place olives, 2 roasted garlic cloves, olive oil and black pepper. Blend until smooth. Set aside.

Step 6/ 11

Lightly flour a work surface and roll the dough into a rectangle roughly the size of an A3 sheet of paper

Step 7/ 11

Spread filling evenly across the dough

Step 8/ 11

With the long side facing you, fold in half lengthways to enclose the filling. Do it for the top and the bottom. Slice 12 strips widthways

Step 9/ 11

Next, use a sharp knife to cut twice down the length to each strip to make three strands. Plait the three strands together and repeat to make 12 buns.

Step 10/ 11

Take each plait and roll it up along its length to create a knot. Grease 12 cup muffin tray and pop the knots into the tray. Cover and allow to prove for 1 hr

Step 11/ 11

Brush the knots with egg glaze and bake it for 15-20 mins until golden

Enjoy your meal!
More delicious ideas for you