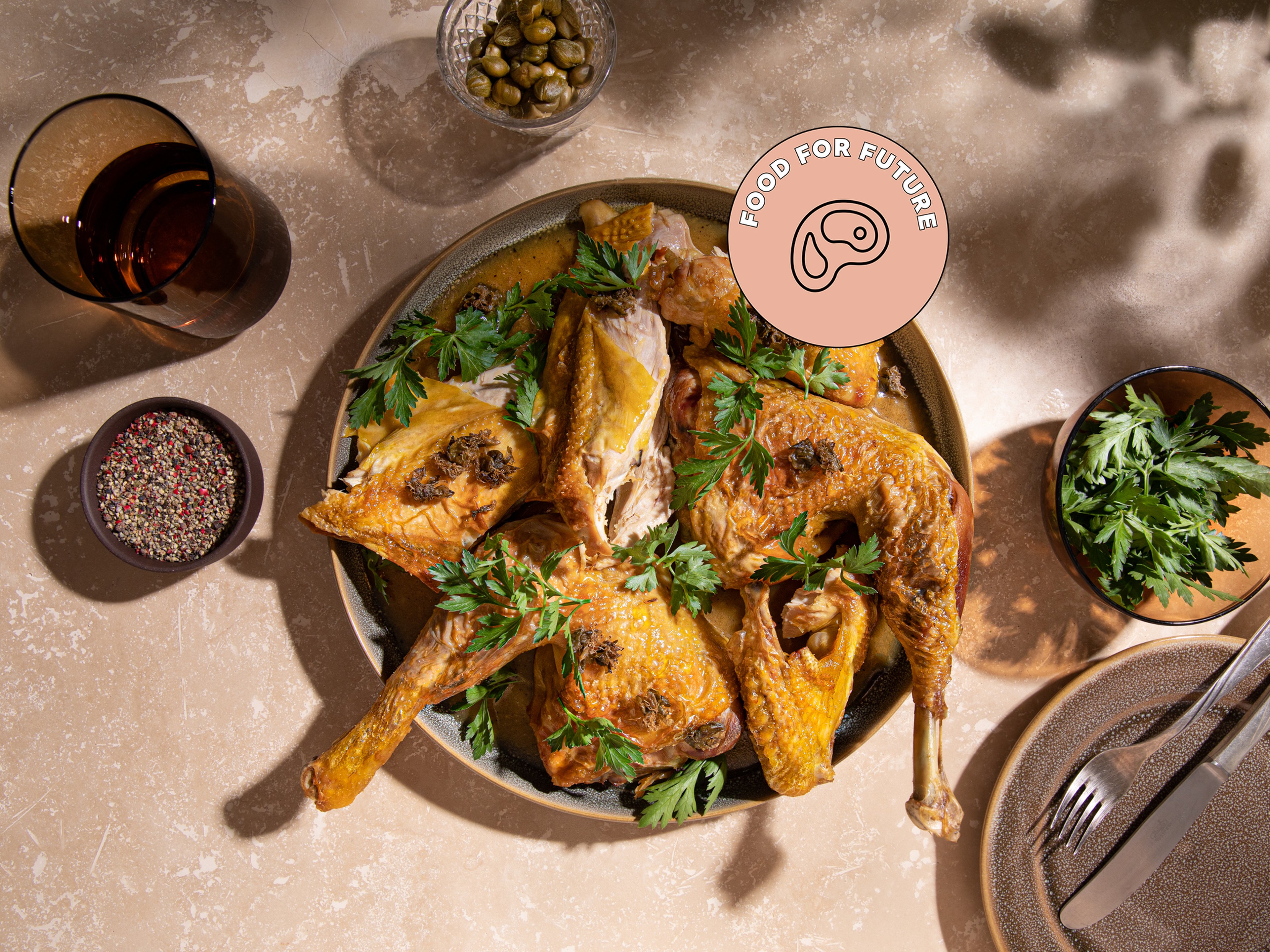 Zero waste roast chicken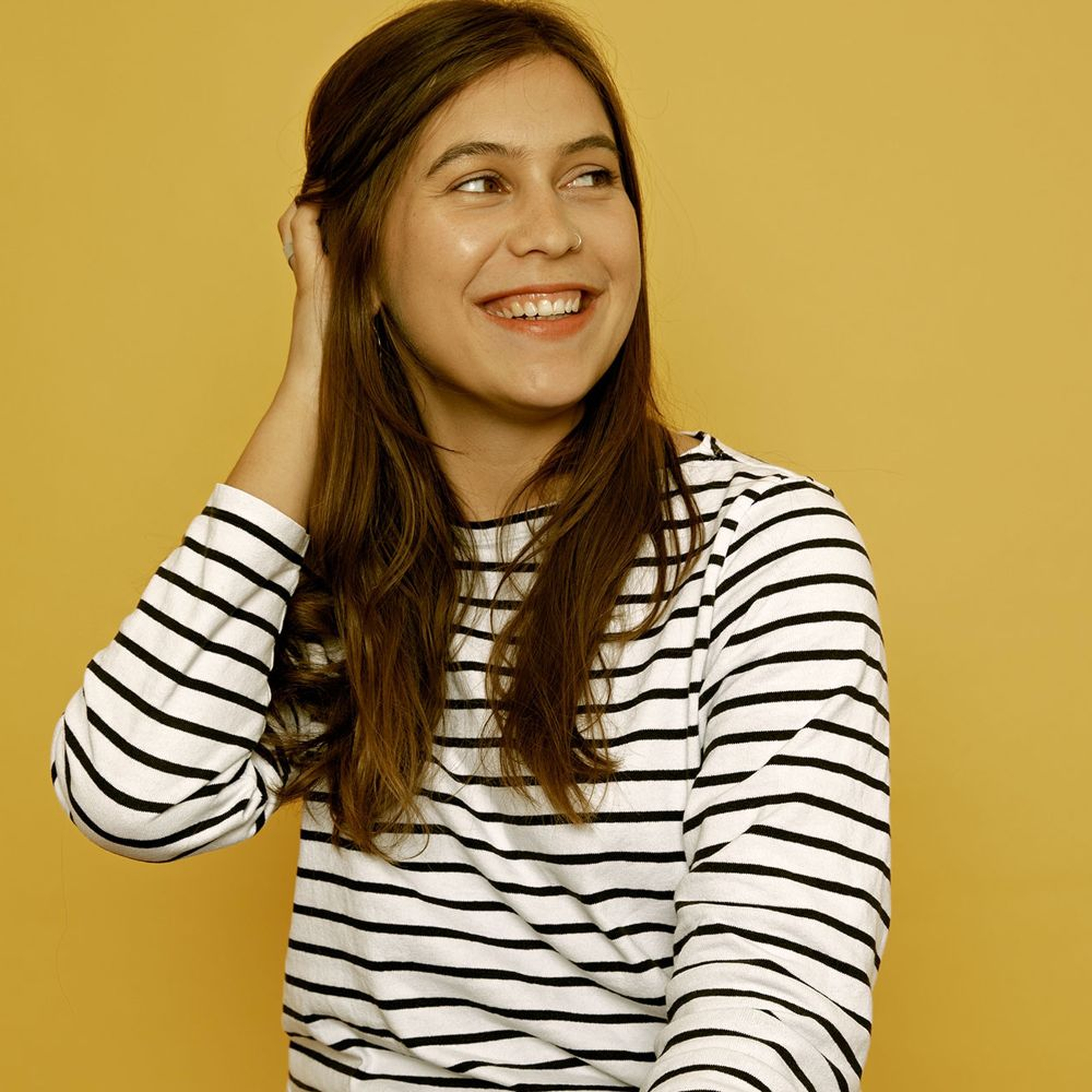 "For environmental and ethical reasons, I choose to only cook meat occasionally at home, and when I do, I prefer to choose organic, quality-reared, and free range meat and use it wisely. This "zero waste" recipe suggests how to use both the rendered chicken fat, offcuts, and the carcass to get more than one meal out of a single chicken."
Utensils
bowl (large), scissors, knife, paper towels, oven, baking sheet, pastry brush, aluminum foil, frying pan, fine grater, cooking spoon, plate (large)
How to spatchcock a chicken
Homemade chicken stock
How to sharpen a knife
How to zest citrus fruits
Step 1/ 5

bowl (large)
scissors
knife
paper towels
oven

Preheat the oven to 230°C/450°F. Spatchcock the chicken to lay flat, reserving the spine and any other trimmings for stock, rather than throwing it out. Pat the chicken skin dry with paper towels.

Step 2/ 5

5 tbsp

olive oil

4 tsp

flaky sea salt

Place chicken on a baking sheet. Rub the skin with oil, then season the whole chicken, including the under-side, with flaky sea salt. Transfer chicken to the oven and cook for approx. 40 min., or until the skin is crispy.

Step 3/ 5

You can also roast the offcuts from spatchcocking the chicken, and reserve them to add to your stock. Remove chicken from the oven and cover loosely with foil and reserve the roast chicken juices.

Step 4/ 5

1

lemon

60 g

butter

2 tbsp

caper

4 tsp

flour

160 ml

white wine

160 ml

water

4 tsp

honey

salt

pepper

frying pan
fine grater
cooking spoon

Zest lemon. Add half of the butter to a frying pan. Add capers and fry until crispy, then remove them from the pan. Add approx. 5 tbsp of the chicken roast juices and remaining butter to the same frying pan, set over medium heat. Once the butter has melted and is heated, add flour and stir until dissolved and bubbled. Add white wine and water and stir well, letting it bubble until it thickens slightly. Add lemon zest, juice, and honey. Season with salt and pepper.

Step 5/ 5

To serve, carve the chicken into legs, wings, and breast meat. Pour the sauce into a dish, place the chicken pieces on top, crispy skin facing up, and garnish with parsley and crispy capers. Rather than throwing away the chicken carcass, add bones to a large pot with aromatics to make home-made stock. You can also re-roast the carcass in the oven to deepen the flavor.

Enjoy your meal!
More delicious ideas for you