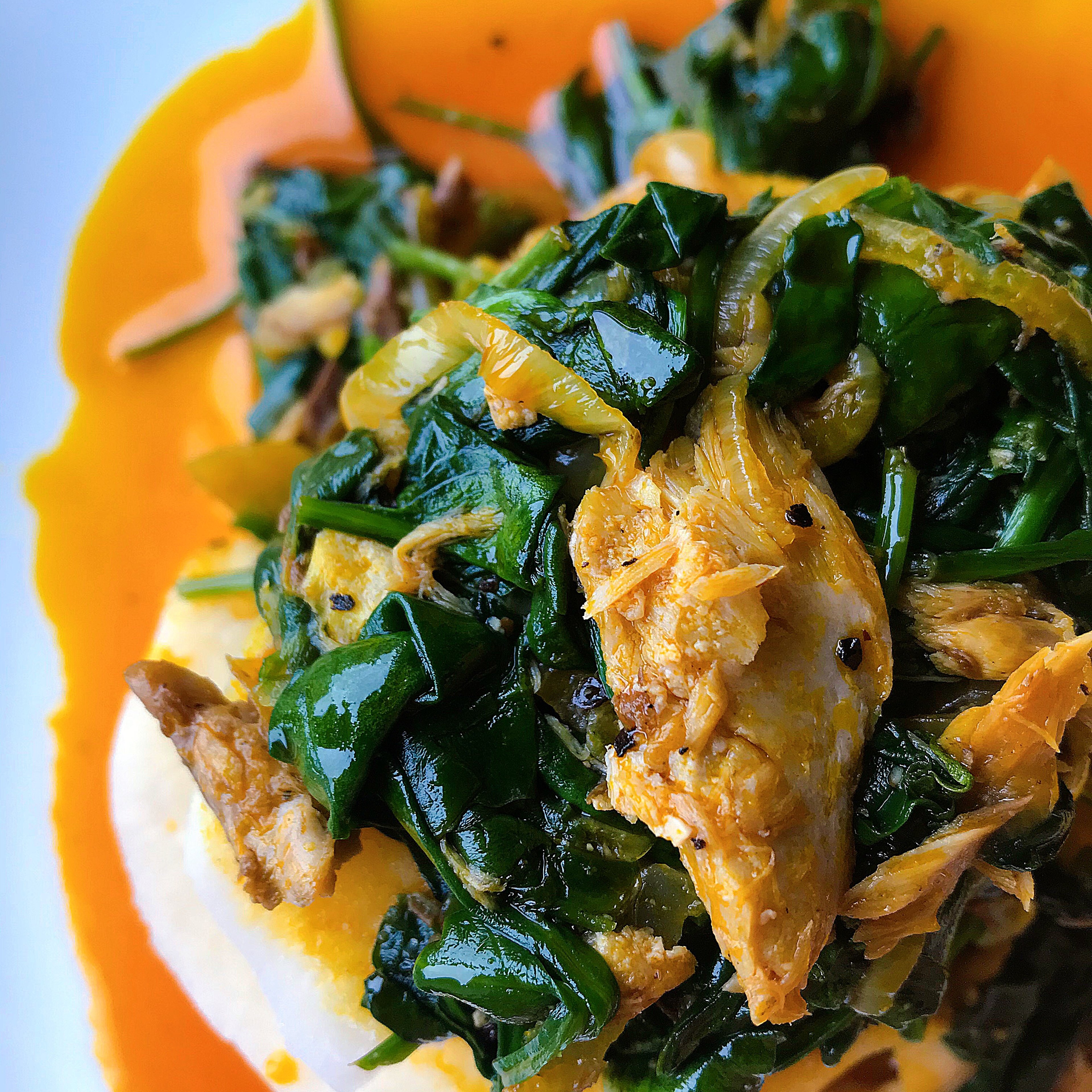 Nigerian Boiled Yam with Spinach & Mackerel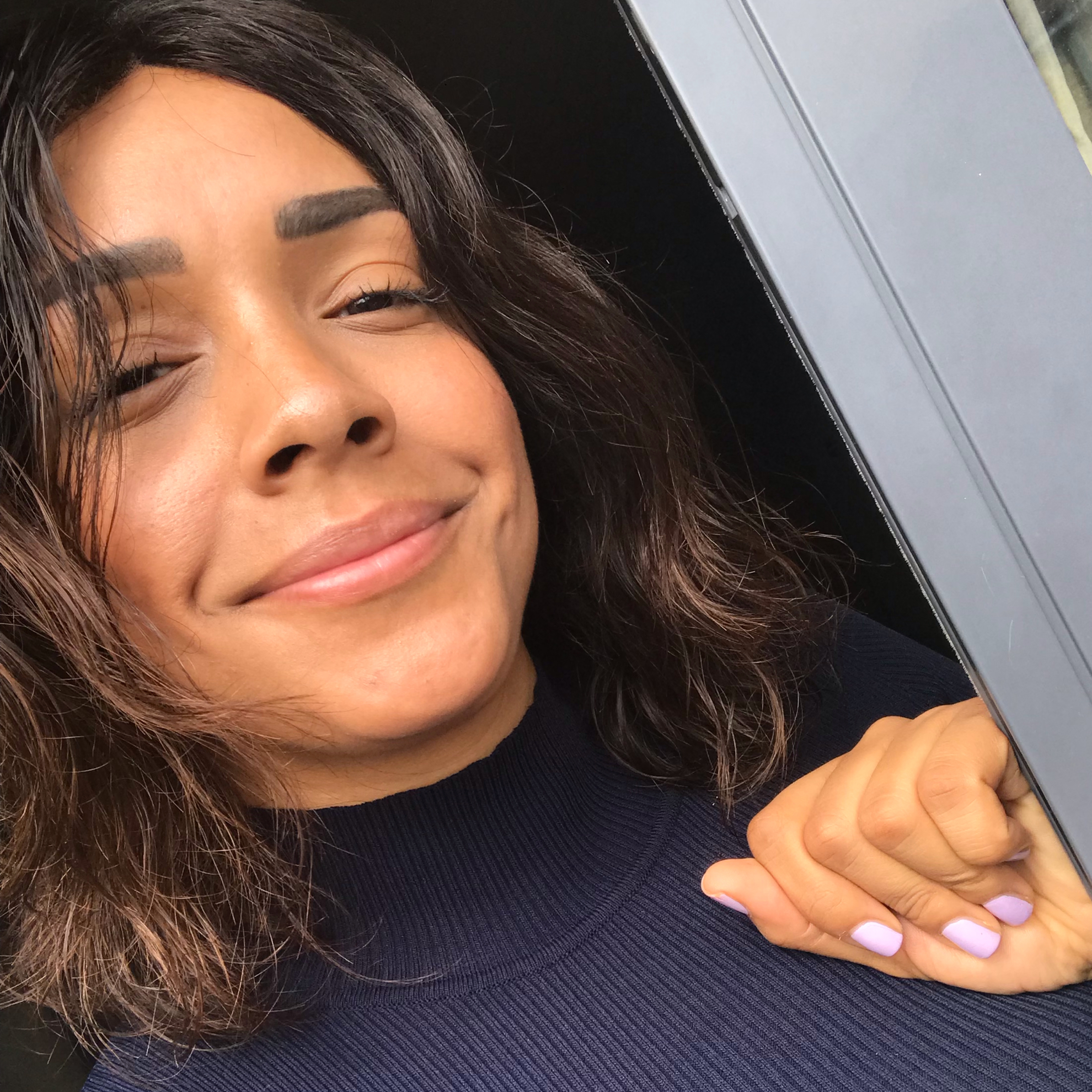 "This is my favourite Nigerian childhood dish. Easy, comforting and healthy. Red palm oil is an essential in Nigerian cuisine and gives this dish a satisfying fatty and slighty nutty taste."
Ingredients
mackerel filet (tinned or smoked)
(alternatively for Black Pepper) Scotch Bonnet Pepper
Step 1/ 2

Cut the yam into slices (two fingers thick), skin and wash under lukewarm water. While the boiling water is heating up in the pot, lay the yam slices in a bowl with cold water to avoid browning. Add a little salt to water in the pot and add the yam when the water is boiling. Boil for approx. 12-15 mins. The yam slides are done when soft but not mushy (test with a pick or knive). Drain and set aside.

Step 2/ 2

1 tsp

salt

3 tbsp

red palm oil (unrefined)

1

onion

200 g

mackerel filet (tinned or smoked)

1 tbsp

black pepper

300 g

fresh spinach

Heat up 2 tbsp of palm oil & fry the onions with salt, pepper and the chopped scotch bonnet pepper (black pepper alternatively). Add the mackerel filet and stir gently before adding the washed spinach. Let it stir on low heat, allowing the water from the spinach to condense. Add 1 tbsp of palm oil as last step to finish off.

Enjoy your meal!
More delicious ideas for you