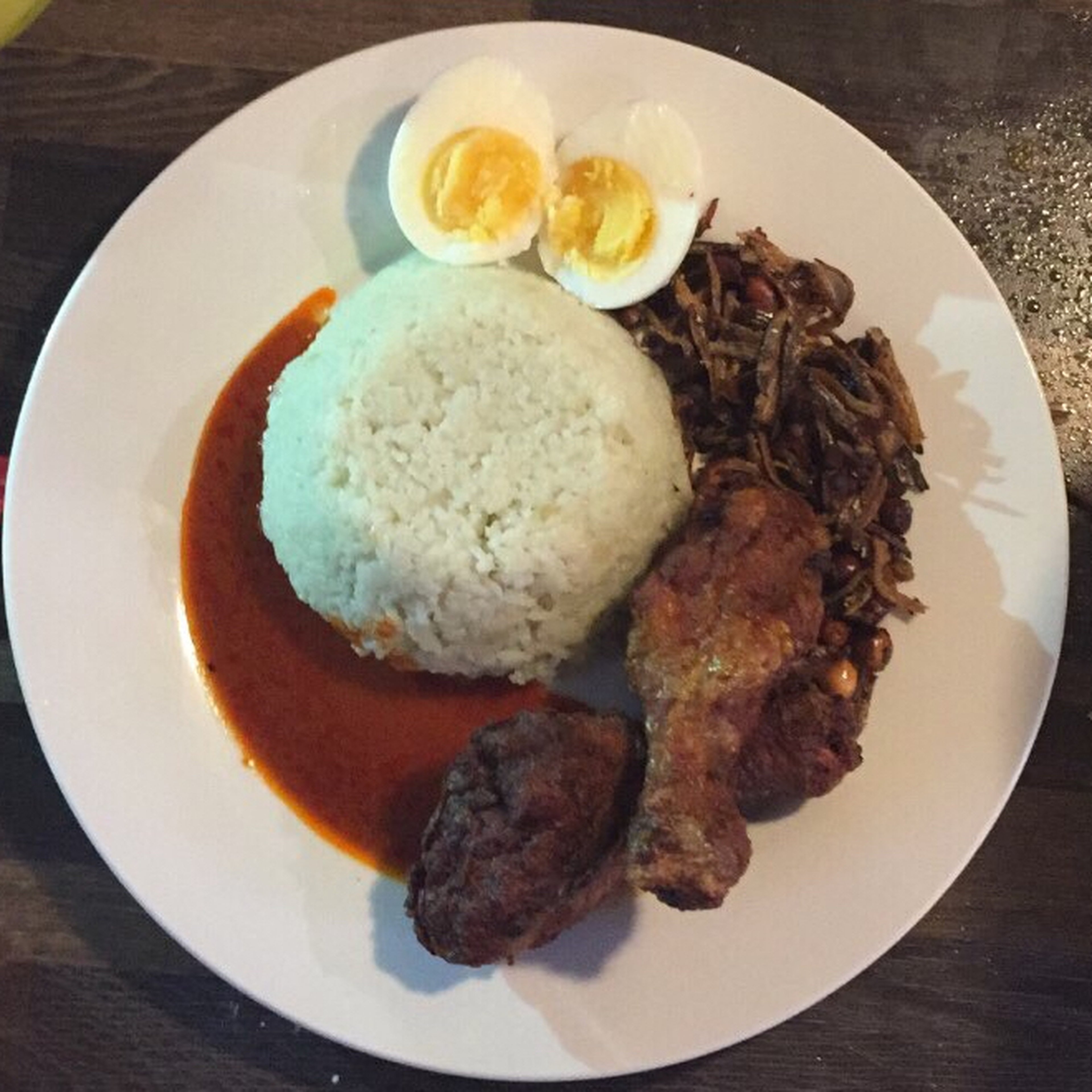 Nasi Lemak (Fatty Rice) (Malaysia's National Dish)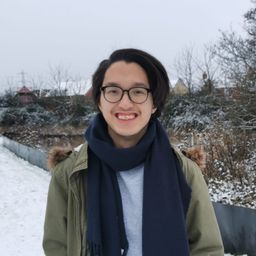 "This is Malaysia's National dish, enjoyed by everyone of all ages. It is usually eaten for breakfast but it can be eaten at any time of the day."
Ingredients
rice (cooked, for serving)
cucumber (sliced, for serving)
Utensils
1 rice cooker, 1 pot (small, with lid, optional), 2 knives, 2 cutting boards, 2 frying pans, 2 wooden spoons, plate
Take an
easy quiz

and discover more recipes you'll love!
Step 1/ 7

200 g

rice (cooked, for serving)

water (cold)

1 rice cooker
1 pot (small, with lid, optional)
knife
cutting board

Rinse the rice with water till it's clear. Then into a pot/ rice cooker, add water. Using the index finger, place the finger into the rice and measure it and make sure that the water is also the same measure as the rice.

Step 2/ 7

¾ stalks

lemongrass

¼

onion

75 ml

coconut milk

1 leaves

pandan leaves

Then smash the lemongrass and cut it in half. Add it into the pot with the onions and coconut milk. Tie the pandan leaves into a knot and add it into the pot as well. Substitute for other forms such as 3-4 tsp of pandan powder

Step 3/ 7

While the rice is cooking, boil the eggs till it's hard boiled.

Step 4/ 7

75 g

peanuts (for serving)

Add some oil into a frying pan and add the peanuts and fry it till it's golden brown or slighter darker. Remove and set it aside.

Step 5/ 7

75 g

anchovies (for serving)

In the same pan, add the anchovies and fry it till it's crispy on medium high heat.

Step 6/ 7

½

cucumber (sliced, for serving)

Cut the cucumbers into thin slices

Step 7/ 7

Once the rice is cooked, plate the ingredients starting with the rice, then followed by the peanuts and anchovies, cucumbers and eggs and sambal paste/chilli paste. Add a fried chicken (optional) if wanted

Enjoy your meal!
More delicious ideas for you