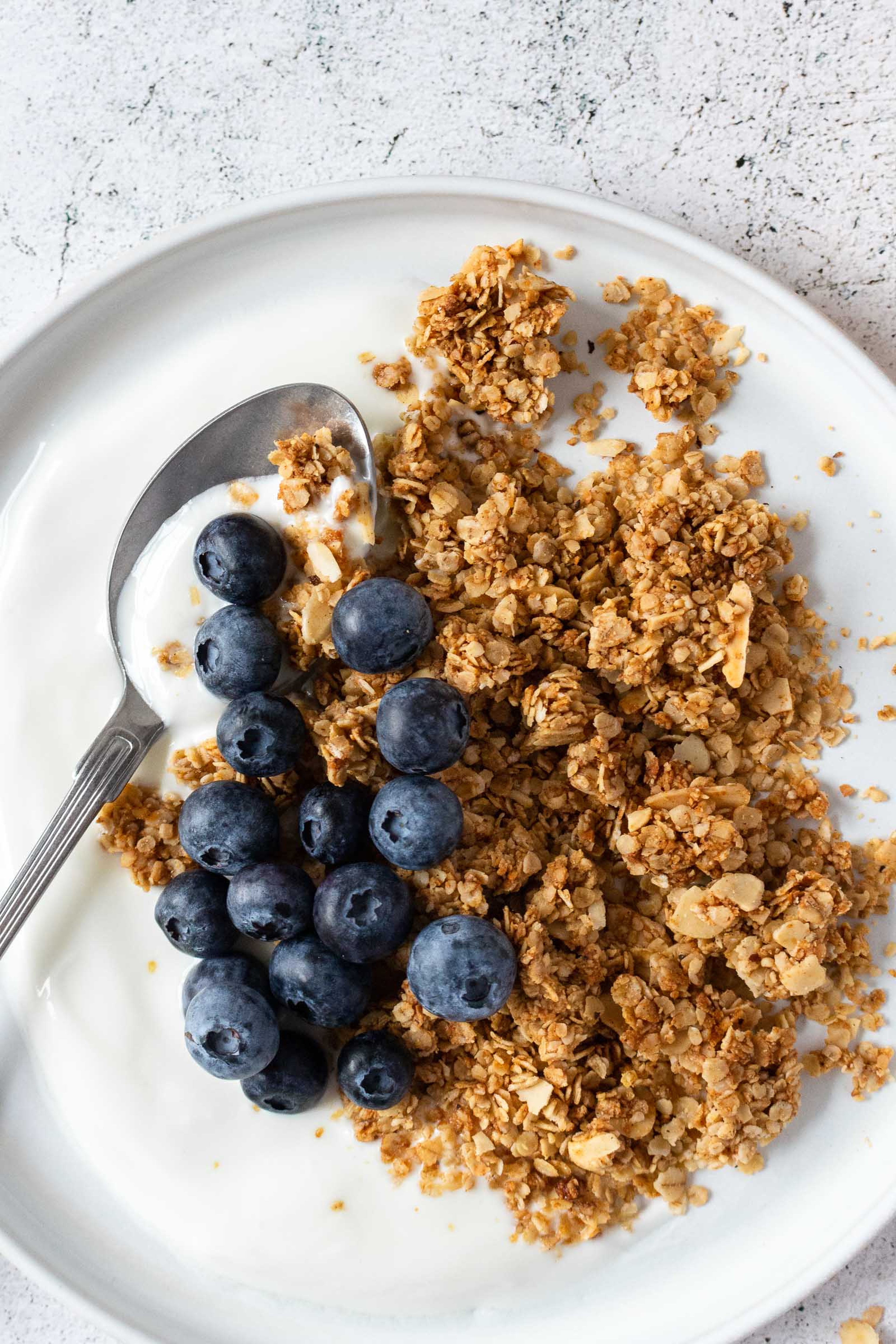 Morning Glory Granola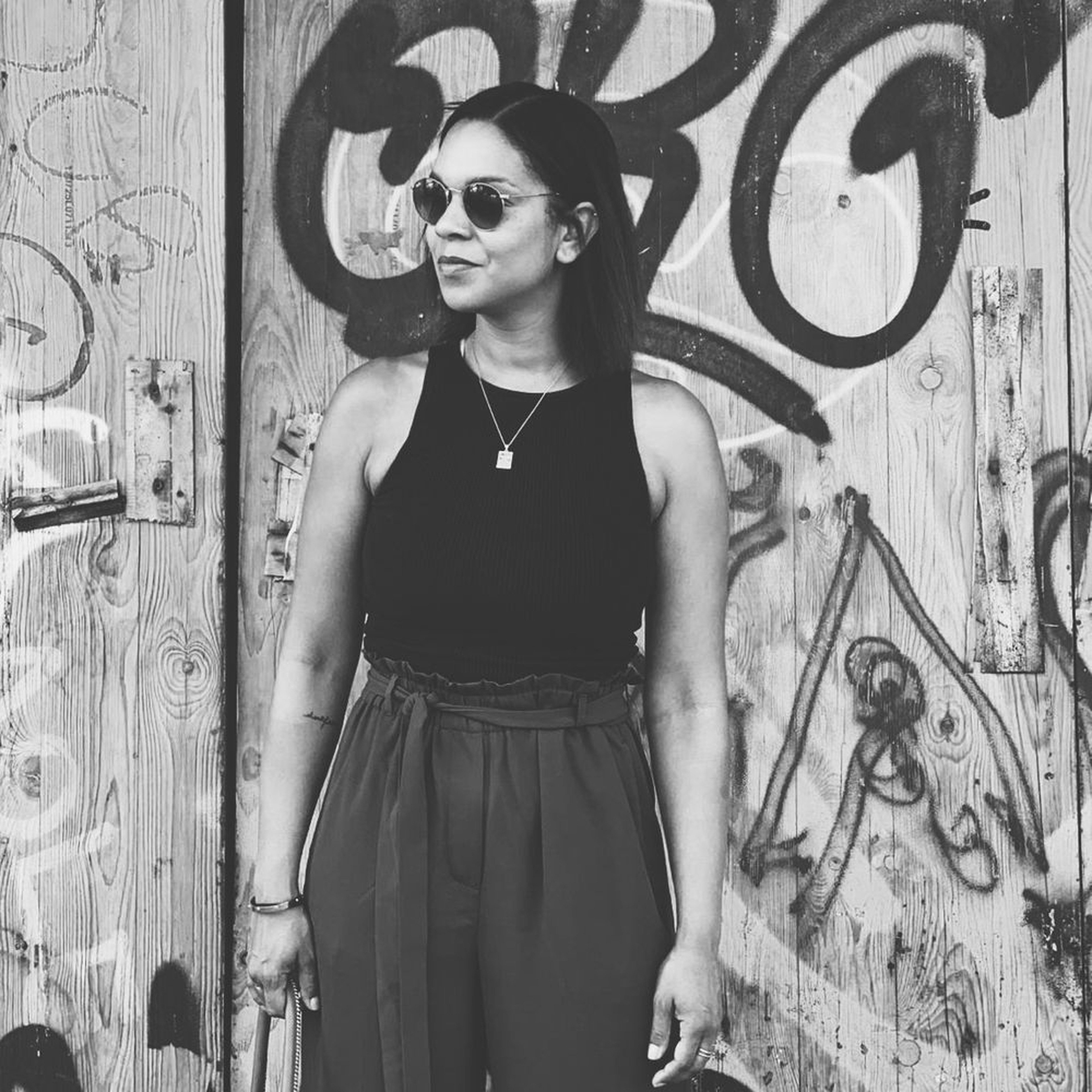 "This healthy homemade Granola is the perfect breakfast staple for a balanced lifestyle and oh so versatile. The best part? It only takes 30 minutes to whip up this glorious treat."
Step 1/ 4

¾ tbsp

coconut oil (melted)

Preheat the oven to 160°C (325°F). Melt the coconut oil on low heat in the microwave or on the stove.

Step 2/ 4

50 g

rolled oats

20 g

ground hazelnuts

⅝ tbsp

sliced almonds

⅛ tsp

ground cinnamon

⅝ tbsp

honey

¼ tbsp

vanilla extract

Measure oats, hazelnuts, almonds and cinnamon, put in a bowl and combine. Add melted coconut oil, honey and vanilla extract and stir well until all the dry ingredients are well coated in the wet ingredients.

Step 3/ 4

Line a baking pan (about 26×26 cm/10×14 inches) with baking paper and pour in the mixture. Slightly push down with the back of a spoon or your fingers to create an even layer and bake for 20-25 minutes until slightly browned.

Step 4/ 4

Take out of the oven and let cool for at least an hour. Break up in pieces and store in an airtight container for up to one month.

Enjoy your meal!
More delicious ideas for you