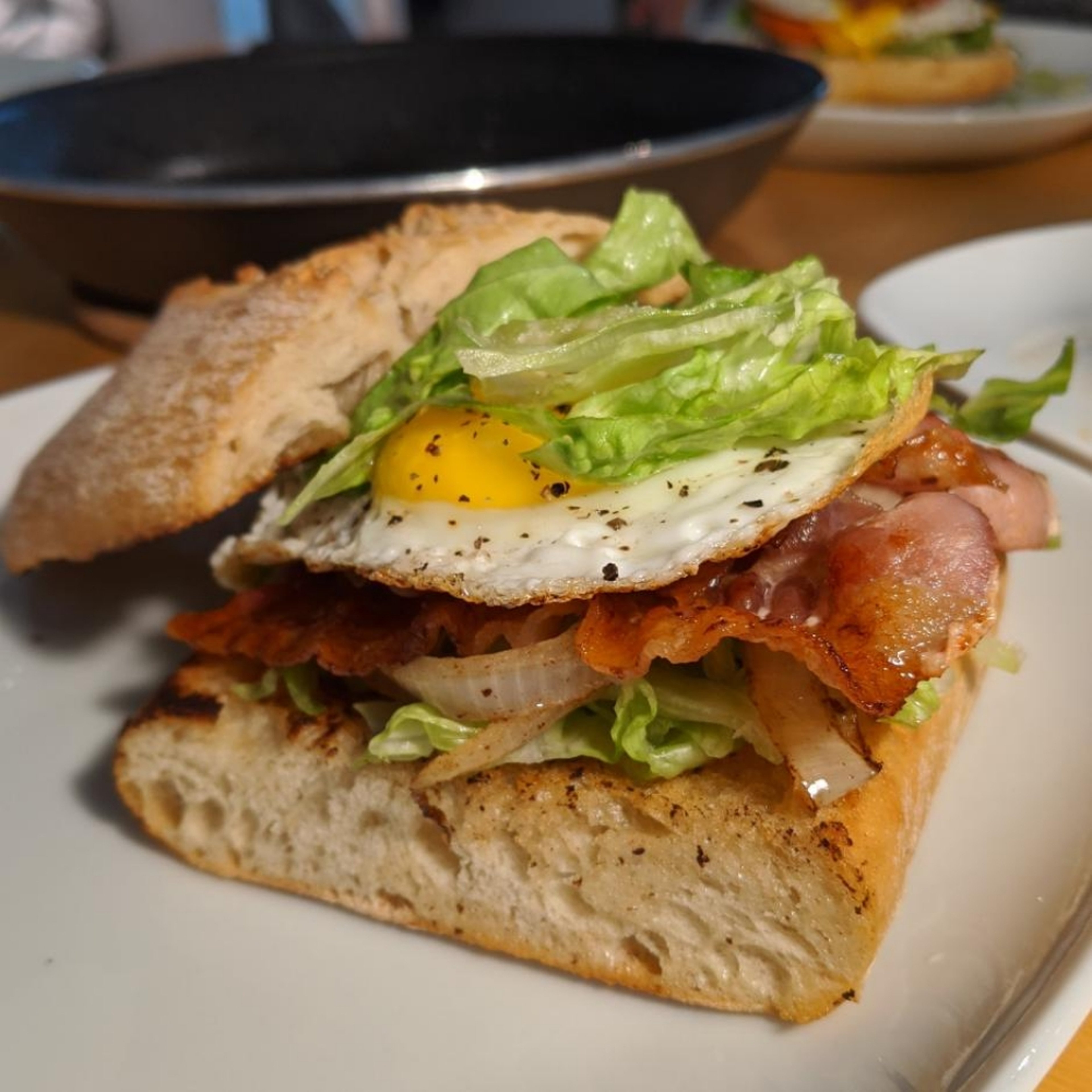 Loaded BLT(OE)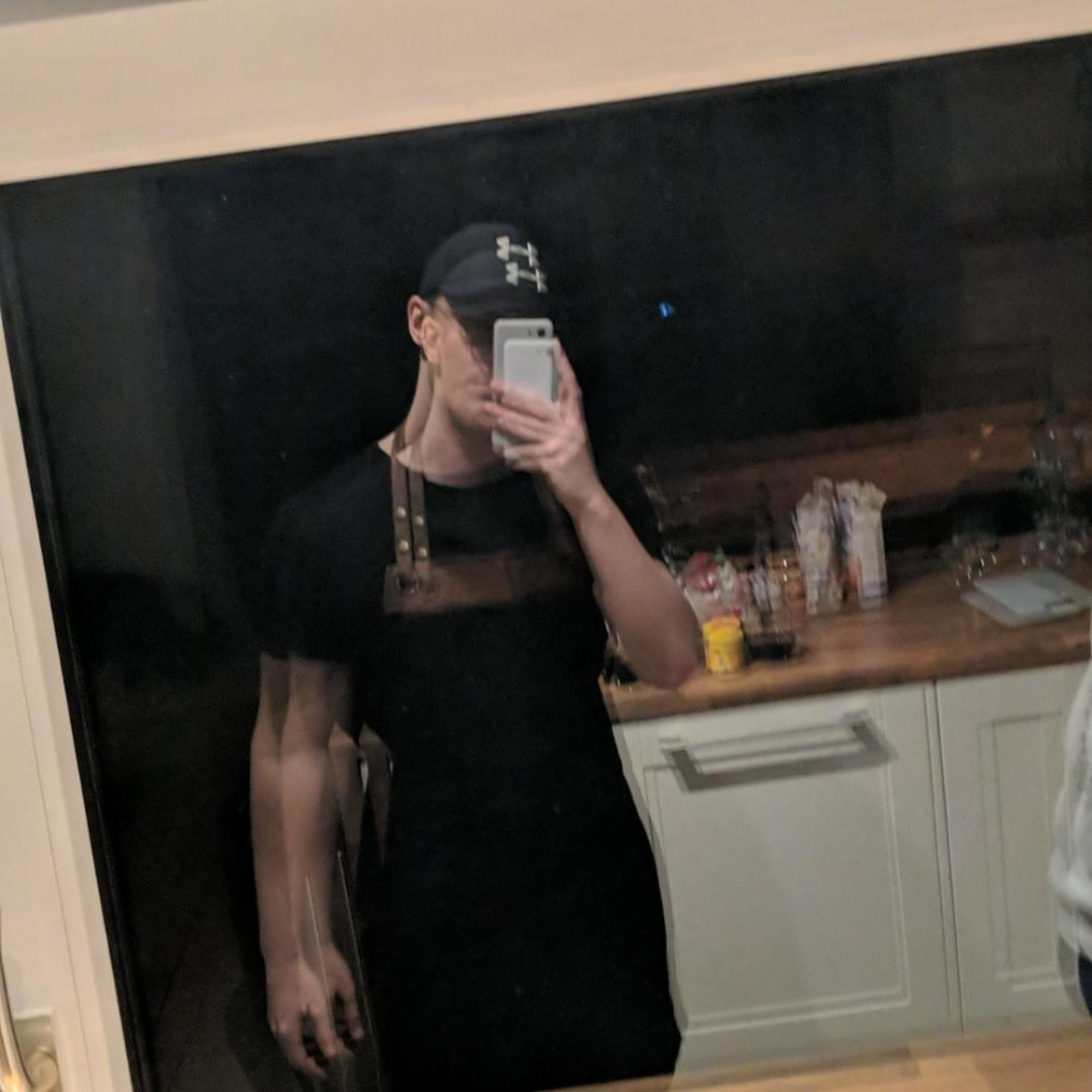 "This modified BLT(OE) will fill your heart with yummyness. Quick and easy sandwich for breakfast or dinner. Feel free to customize the vegetables to your liking. Do try out ciabatta bread instead of regular toast."
Step 1/ 4

Cut onions into stripes. Heat up oil in a pan on medium-low heat. Add in onions with a pinch of salt and cook until caramelized (approx. 15 min.). Stir occasionally. If onions are getting too dry or cooking too quickly, add a splash of water. Remove onions and set aside.

Step 2/ 4

Heat up a splash of oil on medium heat. Cook Bacon on medium heat to your liking (approx. 7 min for chewy bacon, 10 min for crispy bacon). Remove bacon and let it rest on a paper towel. Leave in excess fat/flavours.

Step 3/ 4

½

tomato

2

eggs

½ head

lettuce

4 slices

bread

salt & pepper

Heat up excess bacon fat on medium-high. Crack in the 2 eggs sunny-side-up and fry to your liking. Add salt and pepper. Remove eggs. Heat up skillet on high and toast your toast (I recommend ciabatta) until golden brown. Wash and peel lettuce (optional: shred lettuce and mix with mayonnaise). Slice tomatoes into thin slices (approx. 2 slices per sandwich).

Step 4/ 4

Gather all prepared ingredients. Start layering your BLT(OE) with a first layer of lettuce. Then add caramilzed onions. Then add bacon slices. Then add egg. Then add another layer of lettuce. Finish with top bread layer. Optional: add sauce to your top bread slice (e.g. chili-mayo, bbq-sauce)

Enjoy your meal!
More delicious ideas for you