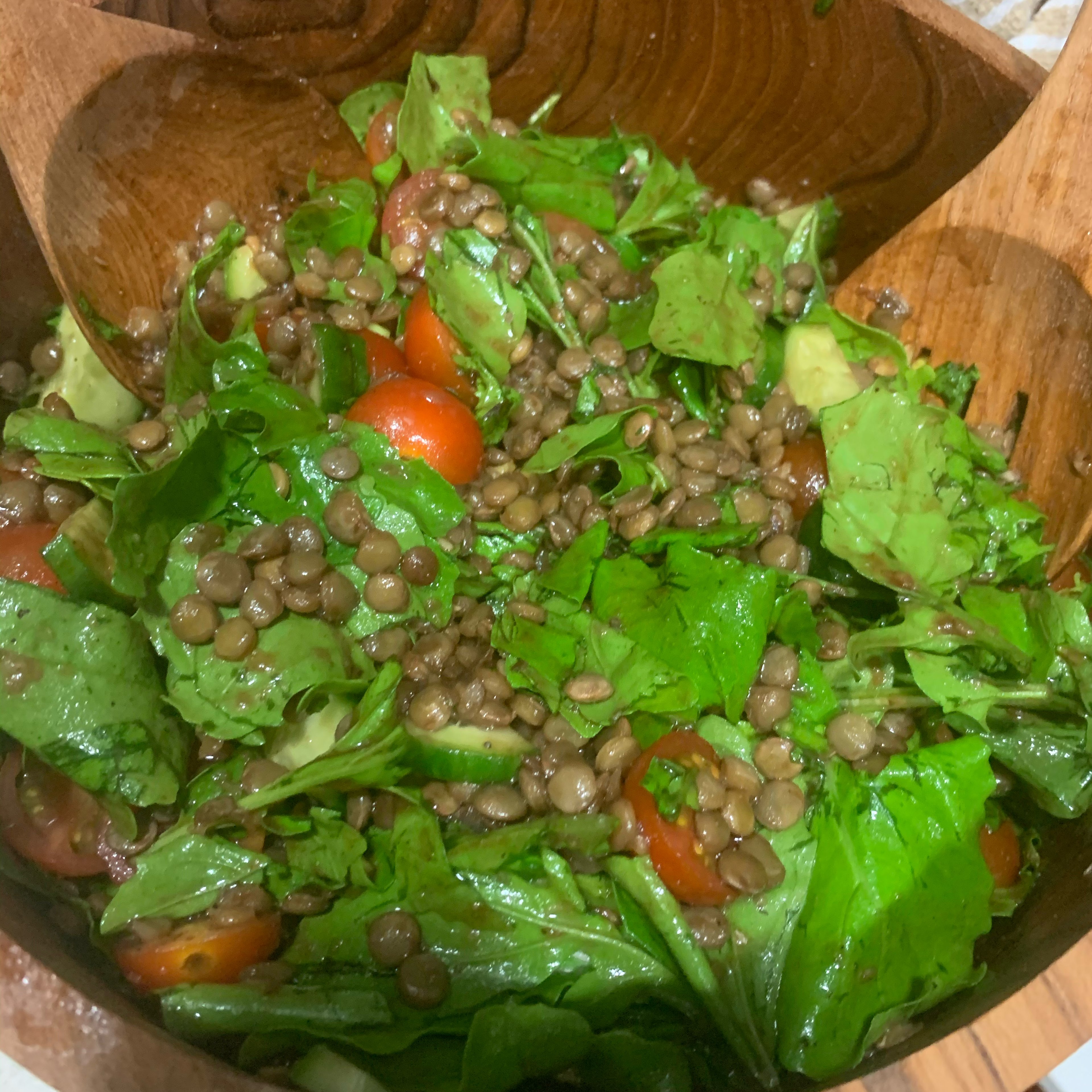 Lentil Rocca Salad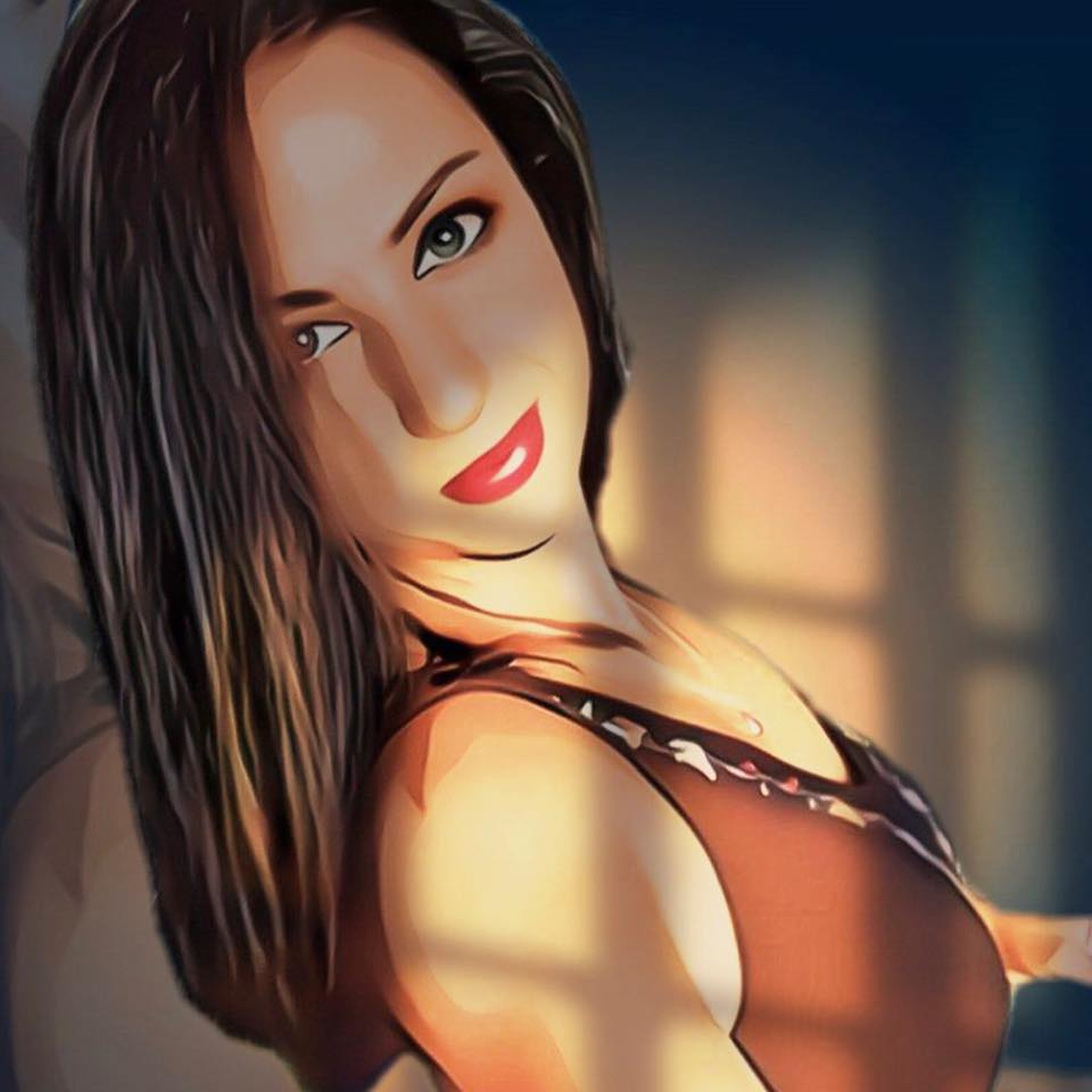 "Couple weeks ago, I ordered a salad from this small lebanese shop that i seriously couldnt forget...Looking into the ingredients of it on the menu, I tried to put something together as close as possible. First time I prepared it was for 5 people, including my husband who HATES salads. Shockingly everyone binged in!! including my hubby who ate 2 plates! Try it out and please let me know your thoughts :) P.S. were sour lovers, for those who arent fans, cut the sour ingredients in half. Enjoy!!"
Ingredients
vegetable broth (for shaking)
Utensils
2 pots, wooden spoon, bowl
Step 1/ 5

150 ml

vegetable broth (for shaking)

½ strip

bay leaf

½ clove

garlic

150 g

green lentils

½ slice

lemon peel

In a Pot: put the Lentils, then add the Vegetable broth (1 cup); throw in 1 whole garlic, 1 bay leaf, thyme (fresh), and lemon peel (1 piece). The water level should be around an inch covering the lentil. Let it cook together on medium heat for 25 minutes. (Avoid using other types of lentils it wont taste the same and cooking time is different)

Step 2/ 5

¼ tbsp

garlic

1 tbsp

Pomegranate mollases

1 tbsp

lemon zest

1 tbsp

lemon juice

1 tbsp

olive oil

For the Dressing: use a small bowl and mix the lemon zest, lemon juice, olive oil, pomegranate mollases, minced garlic, and add salt and black pepper as needed (though dont overdo as vegetable stock is salty). For the mollases best brand is Yamama, if you cant find it go with pomegranate juice (use a dark one though). Set aside

Step 3/ 5

When the lentil is all cooked, remove excess water if needed, add Dressing set aside and mix well together. Avoid mixing alot so the lentils wont mush together

Step 4/ 5

In a serving bowl: first place the Aragula as the bed, you can keep them whole or cut in half your choice. Then chop in cherry tomatoes (in halves), 1 cucumber (halves), 1 red onion (slices), chopped parsley and coriander. Keep in fridge for 5-10 minutes for an extra kick!

Step 5/ 5

Put the mixed lentils now on top of the chilled chopped salad, mix a bit, and enjoy this yummy super filling and healthy salad!

Enjoy your meal!
More delicious ideas for you