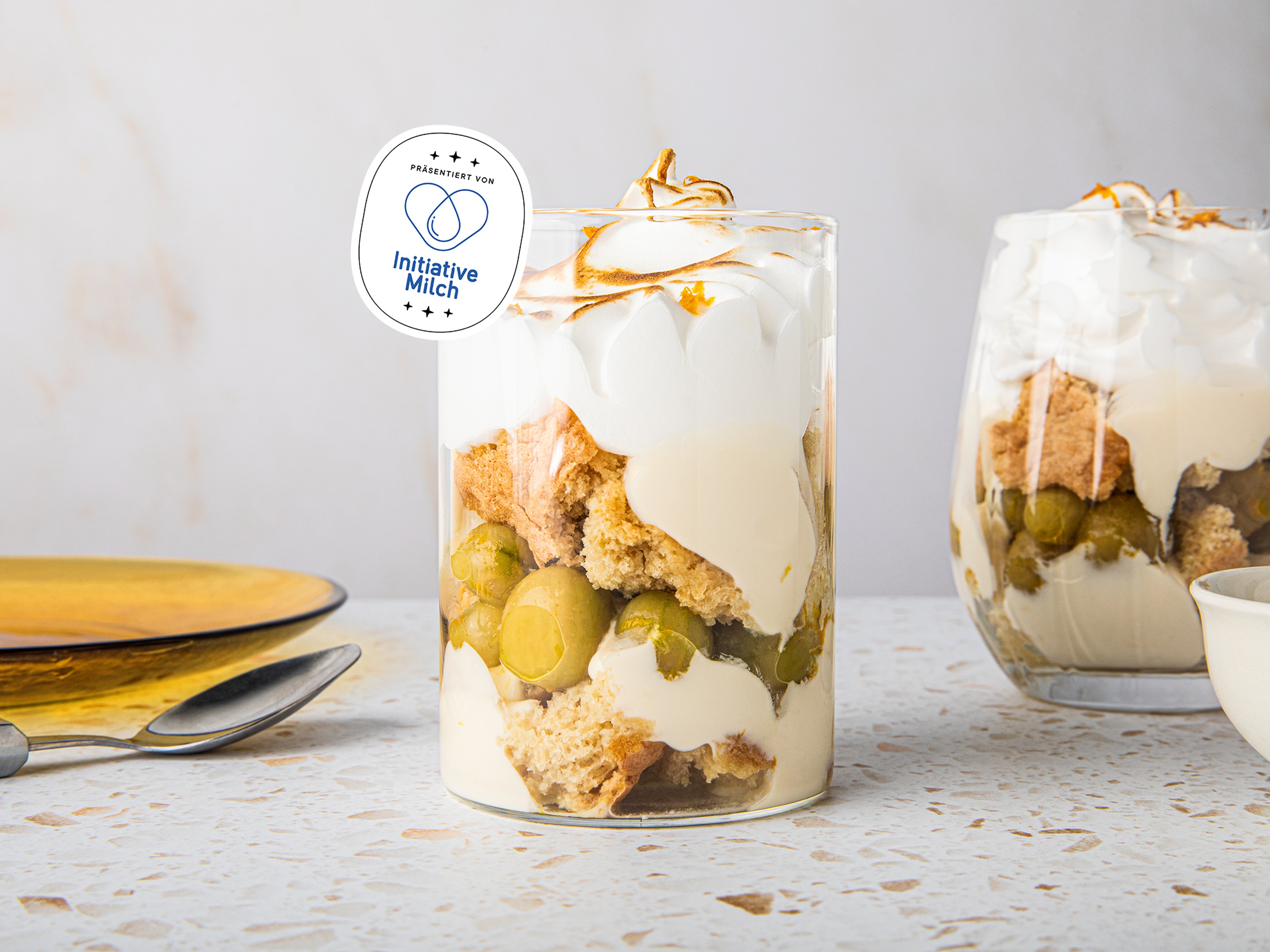 Layered gooseberry dessert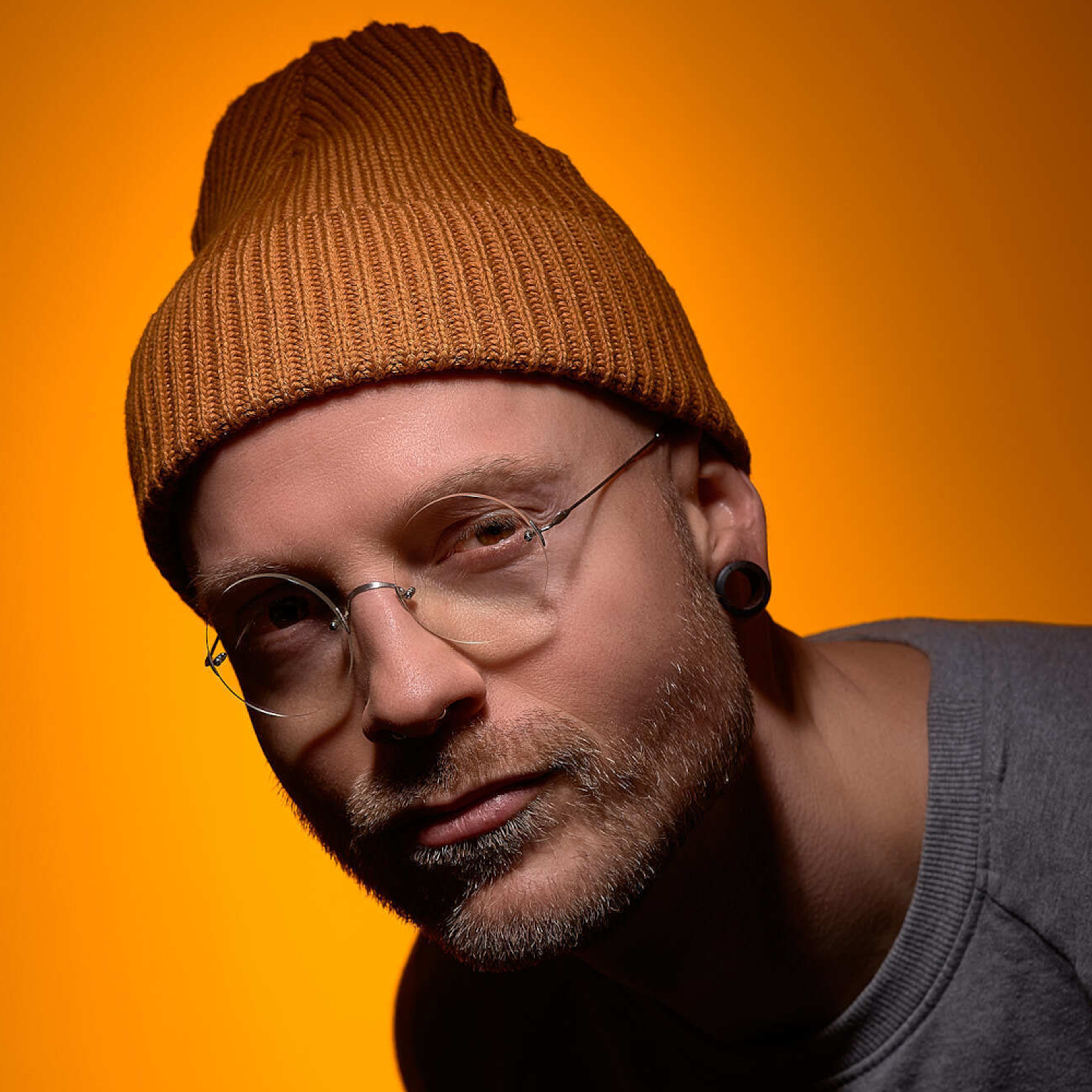 "It's no secret that gooseberries and meringue go perfectly together. This dessert in a glass is no exception. Don't let the meringue and sponge cake intimidate you, because with this recipe they're sure to succeed. For that extra kick, marinate the gooseberries and stir in creamy fresh yogurt. If you can't find gooseberries, you can of course use other berries. Make sure you don't choose berries that are too sweet. Raspberries, for example, are a great alternative! For more creative ideas with dairy products, look out for the Initiative-Milch-Sticker in our recipes."
Utensils
baking sheet, 2 large bowls, baking pan, hand mixer with beaters, 2 bowls, 4 glasses, flambé torch (optional)
How to beat egg whites
How to separate eggs
Step 1/ 4

50 g

ground almonds

15 g

flour

1½

eggs

½ pinch

salt

30 g

raw sugar

baking sheet
2 large bowls
baking pan
hand mixer with beaters

To make the sponge cake bits, toast the ground almonds in the oven at 180°C/350ºF, then set aside to cool, and mix with flour. Separate the eggs and whisk the egg yolks until foamy. Whisk the egg whites a little with a pinch of salt and slowly add the sugar, then beat until stiff. Gently mix the beaten egg whites with the egg yolks and fold in the flour-nut-mix. Bake in a cake form or casserole dish (approx. 14 x 12 cm) lined with baking paper at 190°C/375ºF for 8-12 min.

Step 2/ 4

100 g

full-fat Greek yogurt

1 tbsp

honey

¼

lemon

½ pinch

salt

75 g

gooseberries

¼

orange

7½ g

raw sugar

Mix yogurt, honey, lemon zest and juice, and a pinch of salt in a bowl. Remove the blossom and stalk from the gooseberries and marinate them with orange zest and juice and brown sugar.

Step 3/ 4

1

eggs

½ pinch

salt

30 g

sugar

For the meringue, separate the eggs and beat the egg whites with a pinch of salt, slowly adding the sugar and beat until stiff peaks form.

Step 4/ 4

4 glasses
flambé torch (optional)

Tear up the sponge cake by hand and divide it between the glasses. Spread some yogurt and the marinated gooseberries on top. Finish with meringue and flame the top with a torch, if available.

Enjoy your meal!
More delicious ideas for you