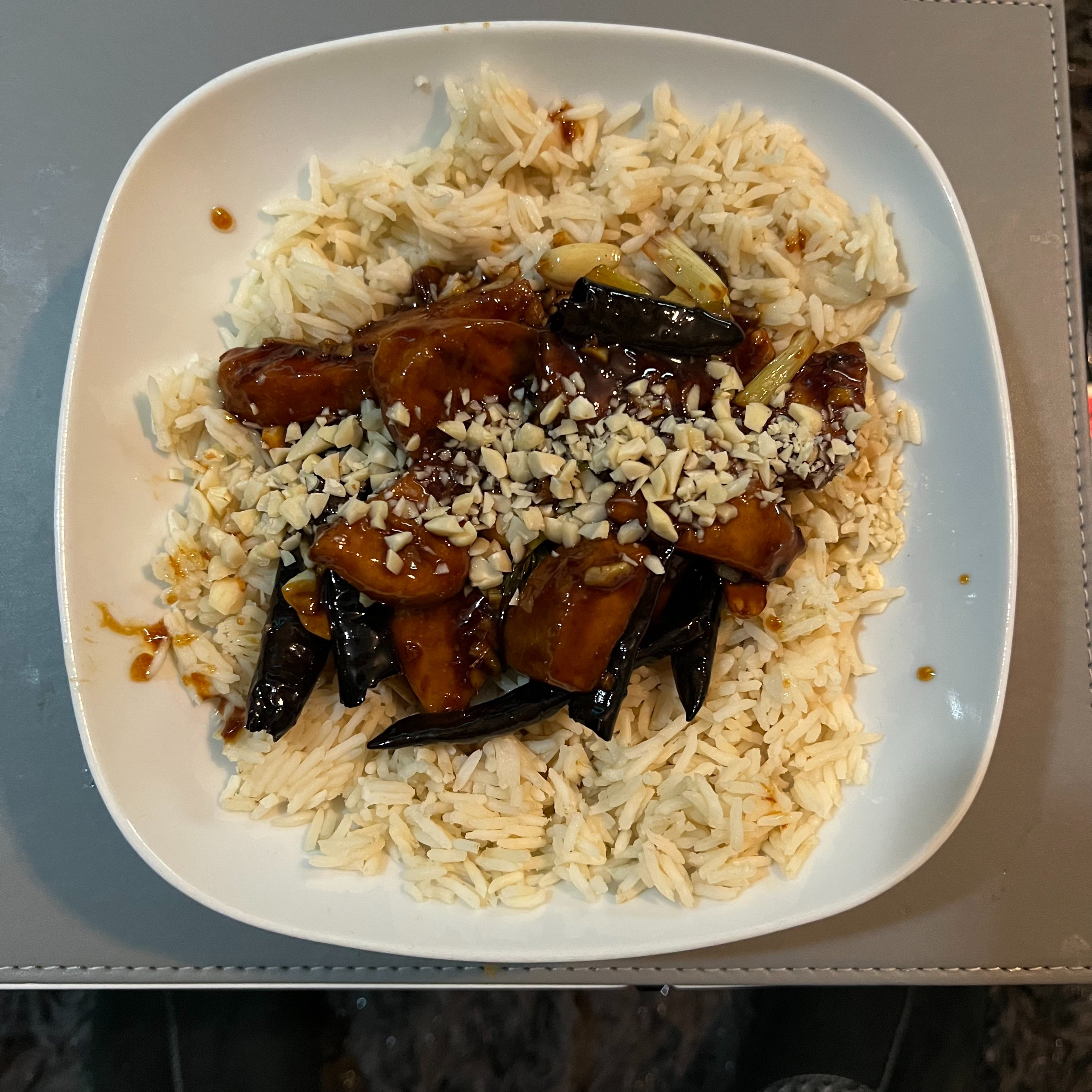 Kung Pao Chicken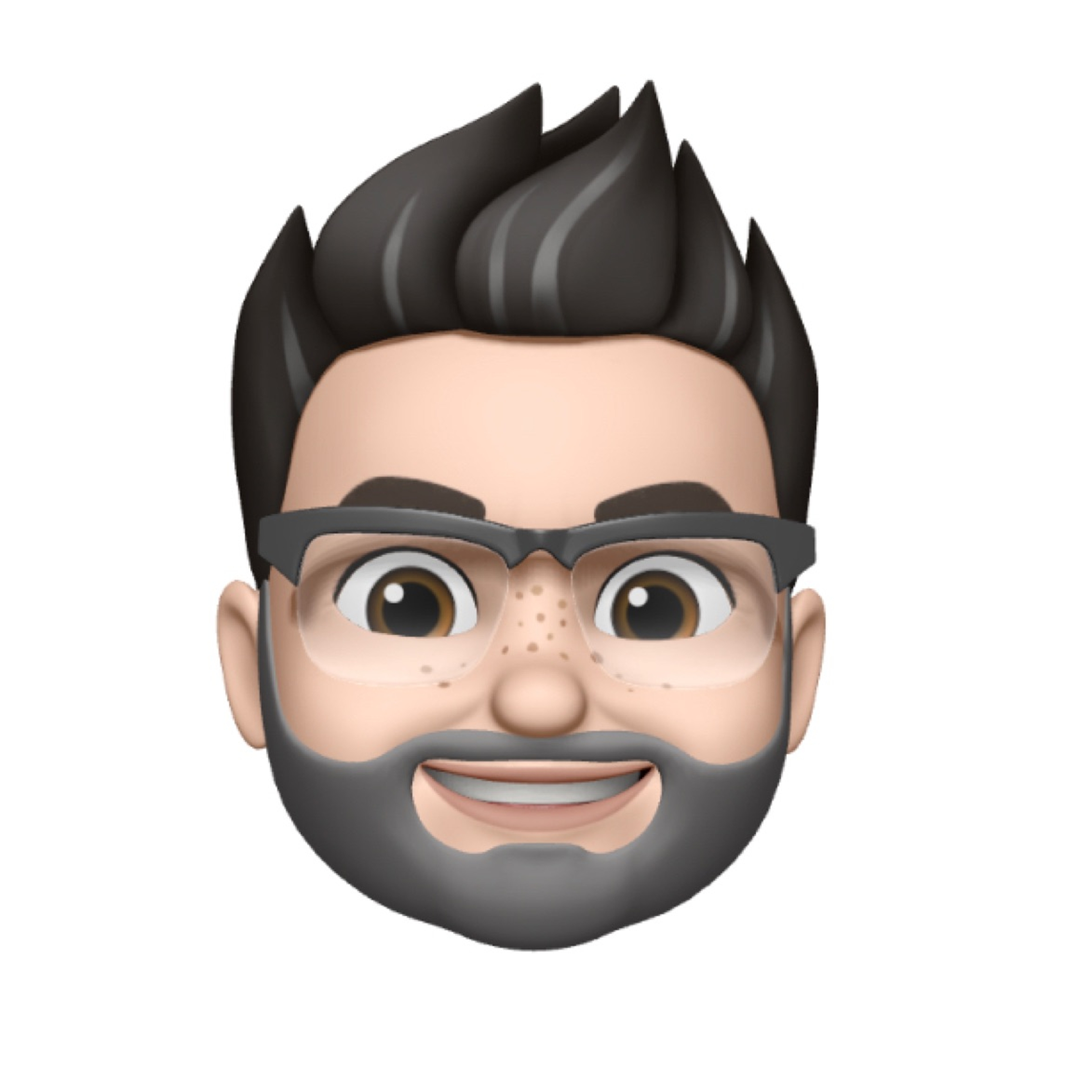 Ingredients
cornflour (for marinating)
soy sauce (for marinating)
Shaoxing wine (for marinating)
Utensils
2 bowls, whisk, wok, spatula, knife
Step 1/ 11

2½ tbsp

sugar

1½ tsp

cornflour

2 tbsp

soy sauce

2 tbsp

dark soy sauce

3 tbsp

black rice vinegar

50 g

chicken stock

3 tbsp

water

2½ tbsp

Shaoxing wine

Make the sauce by combining the sugar, cornstarch, light and dark soy sauce, black vinegar, chicken stock, water and Shaoxing wine in a medium-size bowl and whisking together until fully combined.

Step 2/ 11

Cut the chicken thighs (making sure they're deboned with the skin removed) into small bite-sized pieces and place them in a medium-sized bowl.

Step 3/ 11

10 g

cornflour (for marinating)

Add the cornstarch and toss together to coat. Season to suit.

Step 4/ 11

2 tbsp

soy sauce (for marinating)

1 tbsp

Shaoxing wine (for marinating)

Once coated, add the soy sauce and Shaoxing wine, mix and cover with cling film. Let the chicken marinate in the fridge for at least 10 minutes, but ideally overnight. The longer the better.

Step 5/ 11

3½ tbsp

vegetable oil

50 g

peanuts

In a seasoned wok, add vegetable oil, heat it over on medium-high. Once it's hot, most of the peanuts (set some aside finely chopped for serving) and stir-fry until golden brown (about 30-45 seconds), then remove the nuts (not the oil) and set aside.

Step 6/ 11

To the same oil, add the chillies and fry them until fragrant and crisp (about 20 seconds). Remove them and set aside.

Step 7/ 11

Turn the heat to high and add the marinated chicken pieces and fry for 2-3 minutes or until golden brown and your chicken is fully cooked (might have to do it in batches). Remove the chicken and set aside.

Step 8/ 11

Cut the scallions into small chunks (leaving some aside chopped finely) and stir-fry the chunks for 20 seconds or so or until lightly charred.

Step 9/ 11

ginger

8 cloves

garlic

1 tsp

Sichuan pepper powder

Mince the knob of ginger and garlic and ground the Szechuan peppercorns (if not already) and fry them together for about 10 seconds or until toasted.

Step 10/ 11

Add the chicken back into the wok, followed by the chillies and peanuts and stir fry together for about 30 seconds.

Step 11/ 11

Add the sauce and continue to fry until its thickened. Cut the heat, place in a serving bowl, top with crushed peanuts and thinly sliced scallions you set aside earlier.

Enjoy your meal!
More delicious ideas for you