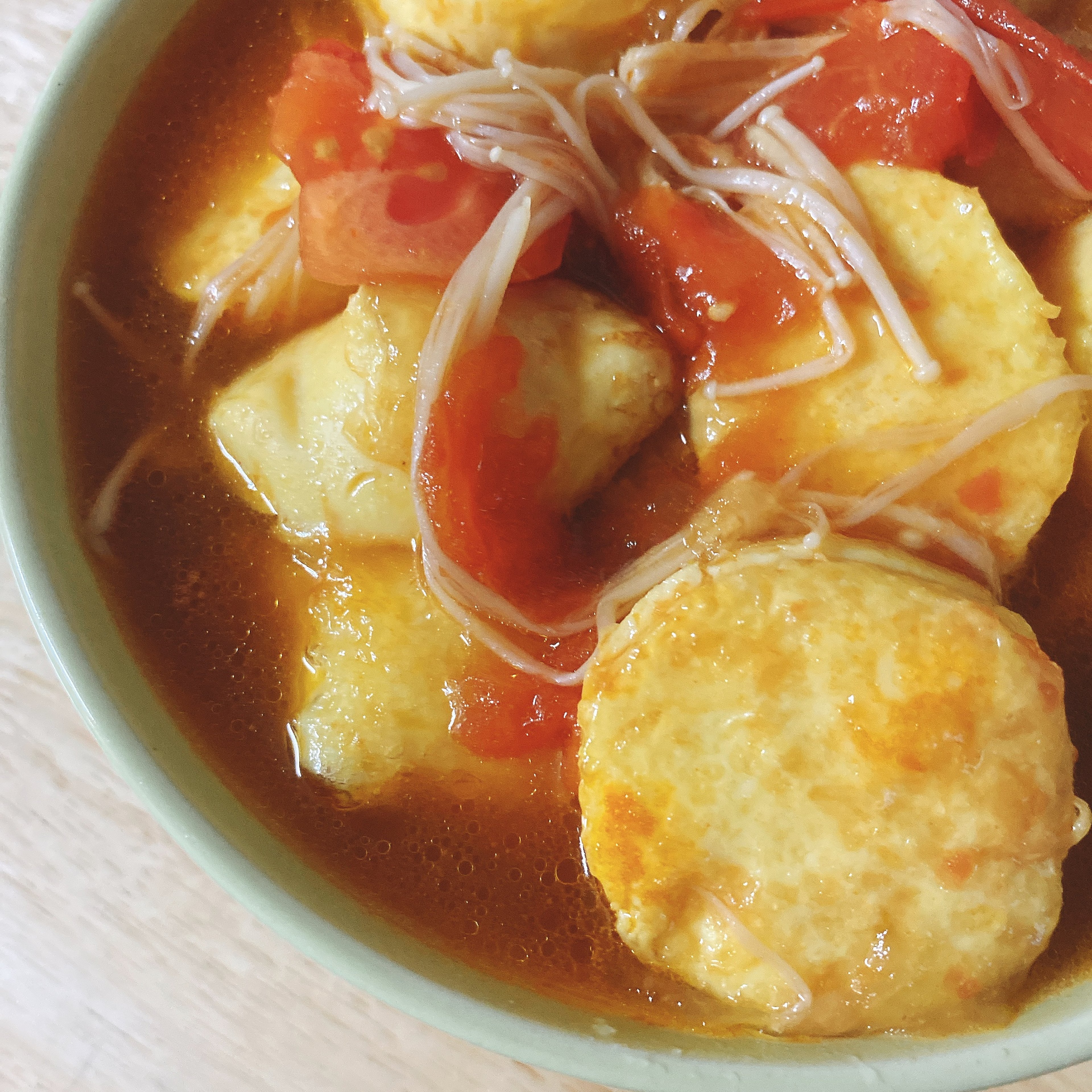 Japanese Tofu with Enoki Mushroom金针菇日本豆腐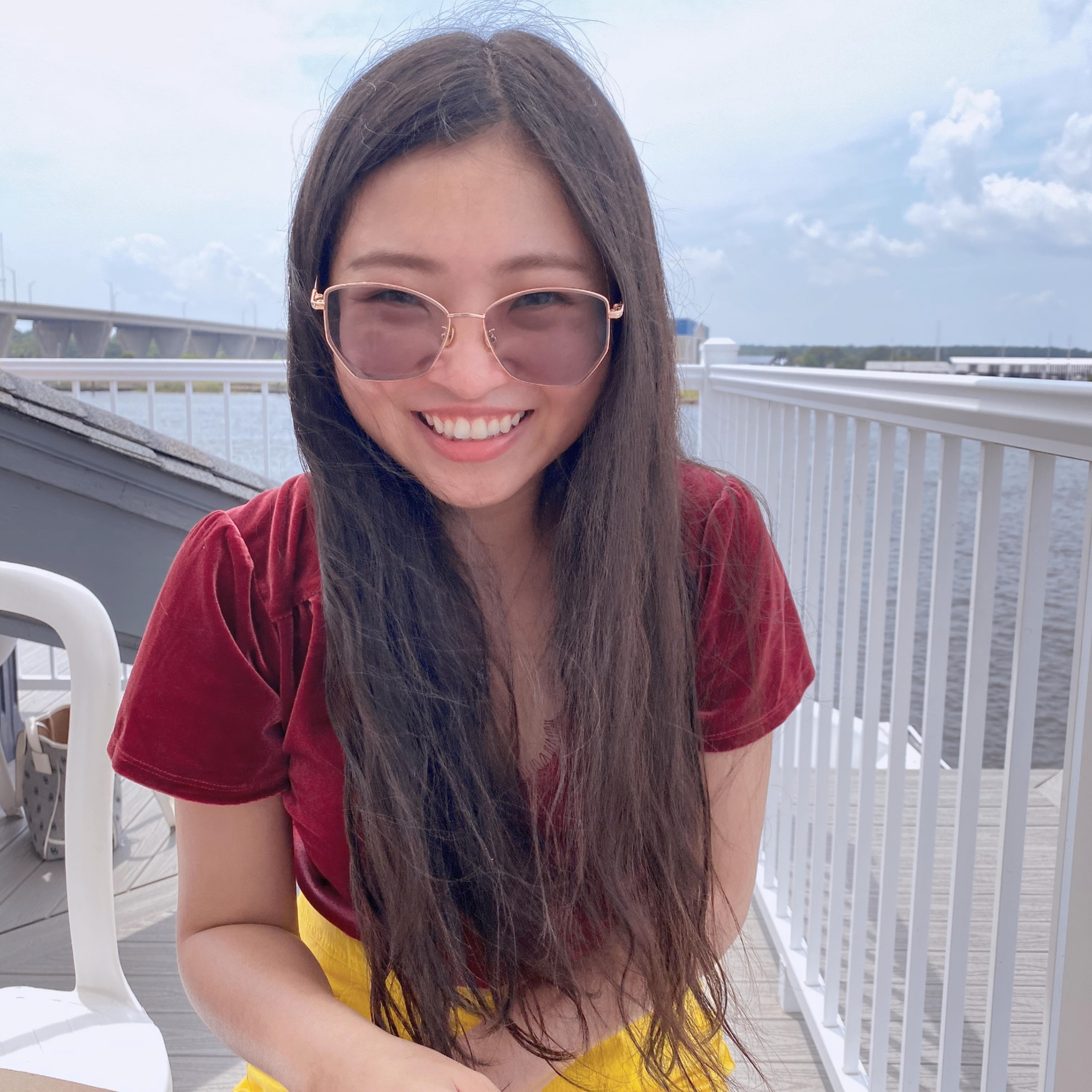 "It's a healthy and tasty dish. Japanese tofu is tender and bouncy. Enoki mushroom is quite chewy. They perfectly match the sweet and sour taste of tomatoes. I hope you like this recipe!"
Step 1/ 5

This is what Japanese tofu looks like~ The brand does not really matter as long as it's round

Step 2/ 5

Cut the tomato into small cubes. Cut the root of the Enoki mushroom. Then wash it and break it off. Cut the tofu into rondelles (about 1 inch thick) and cover each piece with corn starch with a little bit of water

Step 3/ 5

Heat up the oil. Fry the tofu when the oil just starts to smoke. It may take five to eight minutes to give the tofu a yellow crispy cover.

Step 4/ 5

Dump the oil and no need to wash the pot. Use the residual to fry the tomato cubes until the juice is sucked out. Add half a bowl of water and wait until it boils to add the mushroom and fried tofu. Add sugar and ketchup and then put the lid on.

Step 5/ 5

Keep the soup boiling for around three minutes and it's done! Bon appetite!

Enjoy your meal!
More delicious ideas for you